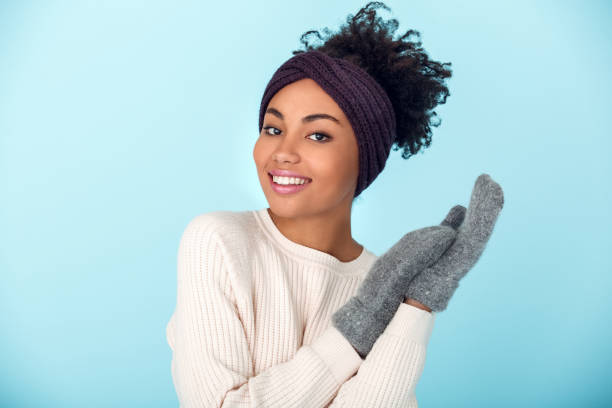 The cold days of winter bring more than just a rosy glow to the cheeks. They also result in the uncomfortable dryness of the skin of the face, hands and feet. For some individuals, the skin becomes so dry that it cracks, flakes and aggravates eczema (in which the skin becomes inflamed), or leads to chilblains (small, red itchy painful bumps).
Dry lips and skin
The skin acts as one of our primary defenses, protecting our organs and tissues from a dry and often hostile environment. The parched air in the winter months can deprive our skin of natural protective oils, leaving it itchy, dry, flaky and uncomfortable. Lips are extremely vulnerable as they lose more moisture than any other part of the face and body. There are certain affordable things you can do to keep your lips and skin moisturized and soft through the next few months.
To prevent and treat chapped lips, apply lubricating lip cream or balm before going out in dry, cold weather. Lip balm containing beeswax, almond, olive, borage and jojoba oil works best at sealing in moisture and providing a barrier. Avoid licking your lips because saliva evaporates quickly, leaving them drier than before.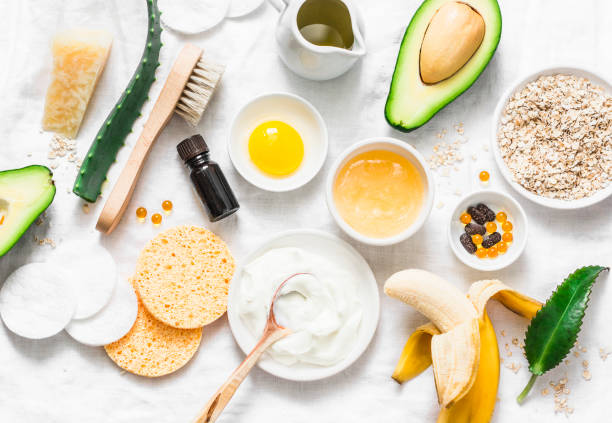 Treating Dry Skin
It is always good to have emollient lotions and creams handy throughout the year but more so during cold winter months when your skin will need it most. They usually soothe, soften and hydrate the skin. When choosing a moisturizer this winter, analyze the product's ingredient list and consider buying those containing Shea butter, cocoa butter, mineral oil, lanolin, coconut, jojoba, sesame and other plant oils.
When going outside, one should wear appropriate clothing, especially over the extremities, and should be alert to the sign of frostbite (numbness and tingling) as a clue to get back indoors.
Eat and drink for hydration
Factoring in the diet and nutrients our body absorbs is a large part of keeping your skin moisturized and healthy. First, be sure to drink plenty of water. There are also certain nutrients like omega 3 fatty acids and vitamin A, E and C that will do wonders for your skin. Omega 3 fatty acids can be found in fish, avocados, walnuts and flaxseed- these will help moisturize the skin. Vitamin A can help irritated skin and vitamin E and C contain antioxidants to help fight off free radicals like sun exposure and pollution.
Don't take long, hot showers. They may sound appealing, but hot showers strip skin of its natural moisturizing lipids. Instead take short warm showers to avoid evaporation of moisture on the skin. Pat your skin dry then put on a good moisturizer while the skin is still damp.
Continue protecting your skin from sun damage.
Since you're bundled up when going outside in the winter you don't have to slather sunscreen all over yourself but wear moisturizer with SPF 30 on your face throughout the winter. Mineral sunscreens containing zinc oxide and titanium oxide are best. Mineral sunscreens filters are ideal for prolonged sun exposure because of their broad-spectrum protection against both UVA and UVB.
Try simple hydrating DIY facial masks
Avocado mask
Ingredients: Half avocado, one teaspoon of olive oil, honey and natural plain yoghurt.
Preparation
Smash the avocado using a fork until there aren't any chunks. Add the olive oil, honey and natural plain yogurt. Apply it on your face using a clean brush and wait for 15-30 minutes.
Avocados contain minerals, vitamins and fatty acids that deeply moisturize even the driest skin.
Banana mask
Ingredients: Half ripe banana, one teaspoon of olive oil, honey and natural plain yoghurt.
Preparation
Smash the banana using a fork until there aren't any chunks. Add the honey, plain yoghurt and olive oil. Apply it on your face using a clean brush and wait for 15-30 minutes. Bananas contain vitamin A and B as well as amino acids which improves skin elasticity.
Get rid of dry indoor air
Low humidity and indoor heating can take a toll on our skin during the winter months. Avoid overheated rooms with forced dry air and use humidifiers in the winter. Set the humidifier to around 50-60%, a level that should be sufficient to replenish the top layer of the epidermis.
Incorporate Ayurvedic treatment options to your daily skin care routine
Aloe vera gel is used to get rid of dryness by hydrating the skin from within. It soothes and prevents cracking and flaking of the skin.
Neem oil and extracts contain multiple beneficial ingredients for skin that are believed to visibly repair its appearance, increase hydration and act as an antioxidant.
Abhyanga "oil massage" is a form of Ayurvedic treatment for dry skin that involves massage of the body with warm herb infused oils. Coconut, almond, sesame and castor oils make excellent massage oils too. It is best to heat the oil a little and then massage it into the skin. Leave the oil on the skin for half an hour and then take a shower.
Important Note: Both the Environmental Working Group (EWG) and Safer Cosmetics have a list of ingredients to avoid in skincare, including coal tar, formaldehyde, fragrance, sulfates, phthalates, and many more. Many of these ingredients have been linked to irritation, hormonal and endocrine disruption, cancer, and reproductive disruption, among other ailments.
References:
https://journals.co.za/content/mp_sapa/14/2/EJC155289
https://www.maplealps.com/blog/4-simple-diy-moisturizing-face-mask-for-this-winter
https://www.maplealps.com/blog/4-simple-diy-moisturizing-face-mask-for-this-winter
https://www.thehealthsite.com/beauty/home-remedies/aloe-vera-face-pack-for-soft-and-smooth-skin-in-winter-x1217-547306/
https://en.wikipedia.org/wiki/Abhyanga
https://www.cerave.com/skin-concerns-101/sun-protection/mineral-vs-chemical-sunscreen