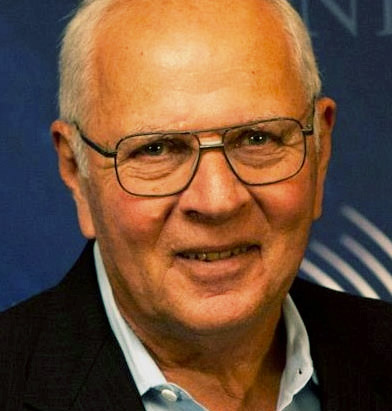 Barry's successful entrepreneurial career began over 45 years ago with the simple principle of always doing the right thing. When Barry sold his company, Bradco, in 2008, it had 150 branches. Barry continued this mantra in philanthropy as the founder of the Segal Family Foundation, Focus Autism Foundation, and Focus for Health. Each organization and project has something very important in common, a goal to improve the quality of life of as many individuals as possible.
Learn more about our founders.
More about our founders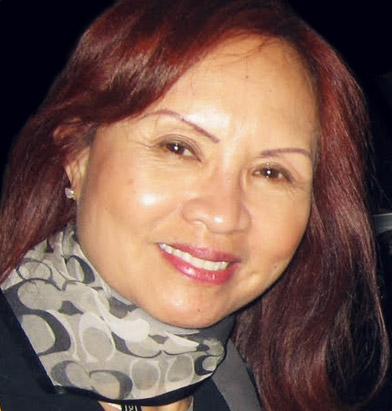 Dolly, with 30 years in banking and accounting, pursued a second career in real estate. She also served on the Middlesex County Association of Realtors' Community Service Committee in 2000, where she helped raise funds and provide services for children with terminal illness, disabled college students, and many others in need. Learn more about our founders.
More about our founders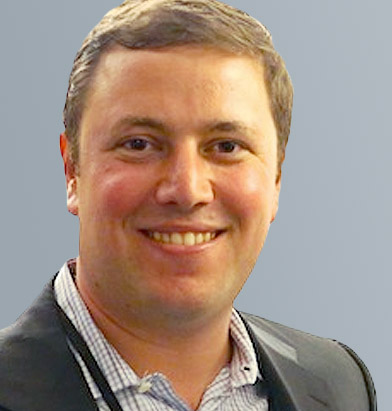 Martin Segal
After graduating from the Kelley School of Business at Indiana University in 2004, Martin worked to become the Vice President of Operations for Bradco Supply. Bradco Supply is the nation's third largest distributor of commercial and residential building materials.
From 2008-2010, he served as the Vice President of Acquisitions negotiating numerous strategic and financially important acquisitions for Bradco Supply.
In 2010, Martin joined the Segal Family Foundation full-time as a managing director. Martin focuses the Foundation on making efficient investments in projects that will make a lasting difference to help improve lives in Africa.
In addition to his role with the Segal Family Foundation, Martin is a real estate investor and manager of several real estate partnerships.
When Martin is not working or spending time with his lovely wife Kristen, he enjoys fishing, skiing, playing tennis, and spending time with family and friends. Martin and Kristen reside in Chatham, NJ.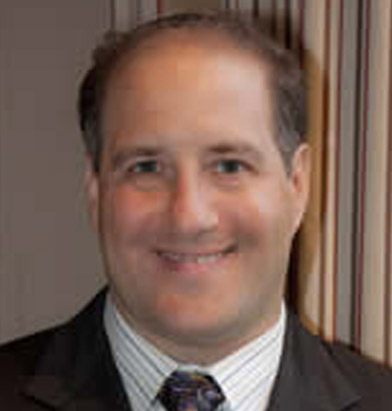 Richard Segal
Rich earned his Ph.D. in Computer Science from the University of Washington in 1997. Since then, he has been a member of the research staff at IBM's T. J. Watson Research Center, where he researches the application of artificial intelligence and machine learning techniques to real world business problems.
Rich and his wife Joanna are the parents of three girls. Rich is an avid bicyclist who has completed the 204-mile, Seattle-to-Portland bicycle classic eight times. He also enjoys skiing, softball, racquetball, archery, and is sometimes even seen on the tennis court. He is currently training for his first triathlon.
Rich's charitable interests include Africa, epilepsy, children with special needs, and sustainable living. His oldest daughter has epilepsy. He is an active supporter of the Epilepsy Foundation of America, Blythedale Children's Hospital, and the Miracle League of Westchester.
Lisa Green
Lisa earned her B.A. in Chemistry from Clark University in 1991. She worked at Schering-Plough as an Analytic Chemist, and later at Barr Laboratories as an Instrument Specialist.
Lisa is currently a stay-at-home mother. Her daughter, Hannah, was adopted from China. Lisa is a Girl Scout Troop leader, and Sisterhood President at Nanuet Hebrew Center.
In her free time, Lisa enjoys tennis, running and cooking. Lisa has completed the Philadelphia and New York City Marathons.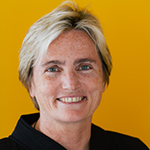 Susan Davis
Susan Davis is the former president and CEO of BRAC USA, an organization that she co-founded to advance the global mission of BRAC, the world's largest nonprofit.
She is an author, speaker, and thought leader in international development and civil society innovation. In 2010, she co-authored the book Social Entrepreneurship: What Everyone Needs to Know. She has appeared on CNN and ABC News discussing global poverty and health issues, and her work on microfinance and entrepreneurship creation in developing countries has appeared in Innovations, Harvard Business Review, and other publications.
She was a founding board member and past chair of the Grameen Foundation and currently serves on their Board Investment Committee. She is a senior advisor to New York University's Reynolds Program on Social Entrepreneurship, is a member of the Council on Foreign Relations. In addition to the Segal Family Foundation, she also serves on the board of United Nations Fund for International Partnership.
She was educated at Georgetown, Harvard, and Oxford Universities and is an adjunct professor at Columbia University.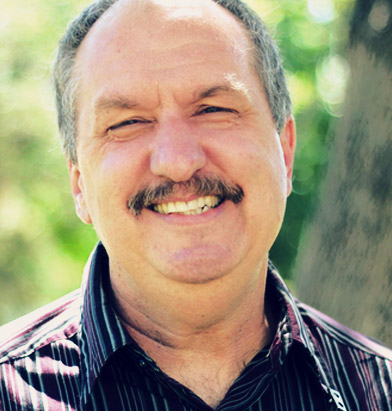 Brian S. Hooker, PhD, PE, is an Associate Professor of Biology at Simpson University in Redding, California, where he specializes in chemistry and biology coursework. Additionally, Hooker is the Senior Process Consultant at ARES Corporation, working closely on process design for the environment restoration industry. His design efforts focus on industrial biotechnology and chemical engineering principles.
Brian dedicated over 15 years as a bioengineer and the team leader for the High Throughput Biology Team and Operations Manager of the DOE Genomics: Genomes to Life (GTL) Center for Molecular and Cellular Systems at the Pacific Northwest National Laboratory (PNNL). Dr. Hooker managed applied plant and fungal molecular biology research projects at the Pacific Northwest National Laboratory, where systems biology researchers are focused on understanding gene and protein networks involved in individual cell signaling, communication between cells in communities, and cellular metabolic pathways.
In 1985, Dr. Hooker earned his Bachelor of Science degree in chemical engineering, from California State Polytechnic University, Pomona, California. He earned his Masters of Science degree in 1988 and his doctorate in 1990, both in biochemical engineering, from Washington State University, in Pullman, Washington.
Brian Hooker has many accomplishments to his credit including: co-inventor for five patents, recipient of the Battelle Entrepreneurial Award in 2001, and a Federal Laboratory Consortium Recognition Award in 1999, for his work on "Reactive Transport in 3-Dimensions." The breadth of Hooker's 60 science and engineering papers have been published in internationally recognized, peer reviewed journals.
He has a teenage son with autism and has been active in the autism community since 2002.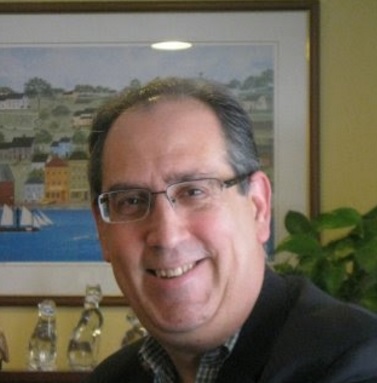 Robert Krakow, Esq
Robert is an attorney in private practice in New York. Bob started his legal career with the New York Public Interest Research Group, a consumer advocacy organization.
For nine years in the 1980s Bob was a prosecutor with the New York County (Manhattan) District Attorney's office, serving as Bureau Chief of the special narcotics prosecution division. He founded his law firm in 1989, focusing on the trial of civil and criminal cases, and specializing in the representation of individuals injured by exposure to vaccines.
Bob represents families of children with autism in a variety of venues, including insurance coverage disputes, vaccine exemption issues, IDEA education disputes with school districts, and claims of educational and medical neglect.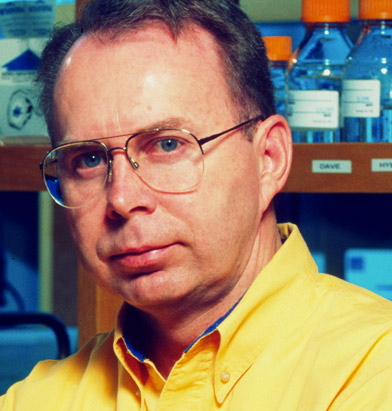 David Lewis is an internationally recognized research microbiologist whose work on public health and environmental issues, as a senior-level Research Microbiologist in EPA's Office of Research & Development and member of the Graduate Faculty of the University of Georgia, has been reported in numerous news articles and documentaries from TIME magazine and Reader's Digest to National Geographic.
His research on HIV transmission in dentistry published in Lancet and Nature Medicine prompted government health organizations worldwide to adopt the current heat-sterilization standard for dentistry in the 1990s. In 2000, the EPA Administrator awarded him the Science Achievement Award for his research published in Nature concerning the effects of climate change on risks posed by environmental pollutants. More recently, his research on heavy metals and other industrial chemicals in sewage sludge (biosolids) applied to land prompted two congressional hearings, a review by the National Academy of Sciences, and new guidelines issued by the CDC.
Currently, he is a Research Associate with the University of British Columbia's Neural Dynamics Research Group, where he investigates the role aluminum adjuvants in vaccines may play in increasing risks of pre- and post- natal exposures to environmental pollutants linked to autism. In May 2014, Skyhorse Publishing, Inc. in NY released his book, Science for Sale: How the U.S. Government Uses Powerful Corporations and Leading Universities to Support Government Policies, Silence Top Scientists, Jeopardize Our Health, and Protect Corporate Profits.