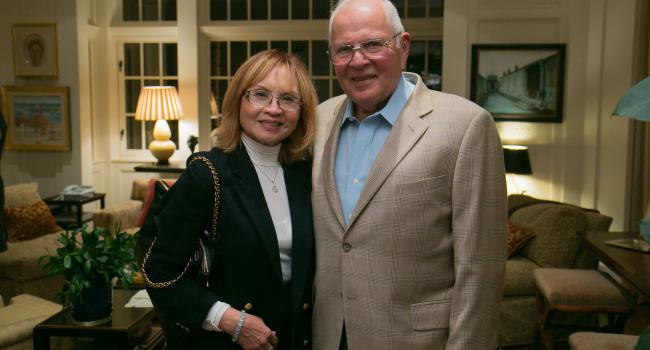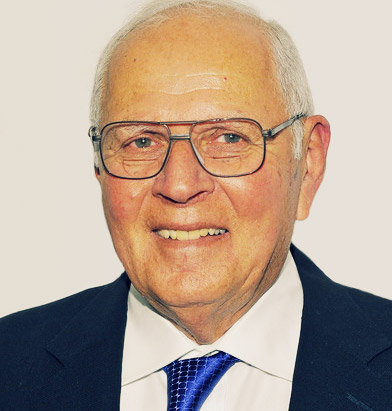 Barry Segal
Founder and Board Member
Barry has touched many lives in many ways in the past, and he continues to do so now.
As a father, he has been a dedicated provider. His children have enjoyed access to a lifestyle and education that any parent would desire to provide.
As a business person, Barry has proven himself to be a successful entrepreneur in the United States. He worked with his father at the H. Verby Company for 15 years before starting his own company, Bradco, in 1996. His dad joined him two years later, and soon after, they opened in Lakewood, NJ, and Hartford, CT; they were on their way. In 2006, Bradco sales peaked at over $1,900,000,000 and pre-tax profits of 90 million with 150 branches. In August 2008, he sold control of the company.
In the meantime, Bradco had grown to become much more meaningful than its humble origins, literally impacting thousands of lives. Barry was respected by Bradco vendors, employees, contractor customers, and even his most aggressive competitors.
Barry's talents are in two primary areas. He builds loyalty because people trust him and know he'll do the right thing. He invests in people, and they invest in him. Barry is very pragmatic, getting to core issues quickly, and supporting conclusions and creating change based on a passion for logic and numbers.
Barry is a man who can't sit still. Soon, he got involved in helping to improve conditions in Africa by starting the Segal Family Foundation. Like he approaches everything in his life, this foundation receives his utmost attention to make a difference by solving problems and getting things done more efficiently and effectively. Because aid in Africa is a broken system, the Segal Family Foundation works to prevent dangerous situations rather than sending support after they occur.
Barry started Focus Autism in 2009 to advocate for vulnerable children who were more susceptible to developing autism and other neurological disorders after being exposed to environmental toxins, heavy metals, vaccination, and other immunological triggers. In 2015, this effort was expanded to the mission and goals of Focus for Health.
Barry is the father of 6 children, has 15 grandchildren and many great grandchildren. Barry said, "As an incentive I offered my baseball card collection to the next grandson."
Barry started later in life with tennis, and that has been an important part of his activities. He describes his tennis as a declining 4.0. Soon to be a declining 3.5.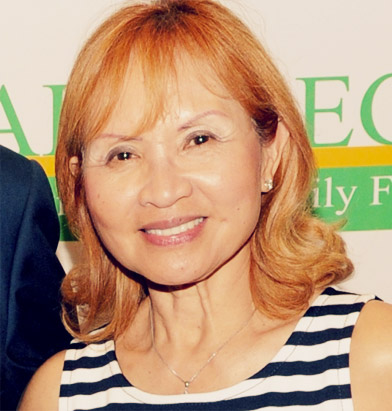 Dolly Segal
Founder and Board Member
Dolly was born and educated in the Philippines.
She went on to college at the University of San Carlos, Cebu City, and graduated at nineteen years old with a Degree of Bachelors of Science in Commerce majoring in Accounting. She immediately began working with Philippines Banking Corporation in Cebu City, Davao City, and later in Manila. In 1967, she passed the national examination for Certified Public Accountants and became a member.
Dolly came to New Jersey in 1970 as a professional with a resident alien visa. She later elected to have dual citizenship, and she became a U.S. citizen in 1980.
Dolly took a job in New York City as a staff accountant for a real estate management firm overseeing over 100 buildings. Three years later, she accepted a position as an assistant to the Chief Accountant for a national Wholesale Pharmaceutical Distributor with headquarters in NYC where she stayed for 10 years.
After tiring of the commute, Dolly entered the real estate profession, as an associate in MCAR (Middlesex County Association of Realtors). She received the "Realtor Associate of The Year" award in 2000. Dolly also was a member of the Board of Directors for MCAR.
She participated on the community service committee, which helped children with terminal illness, raised funds for disabled college students, collected food for the homeless, and placed abused women in "safe homes." She remains a strong supporter of Realtors Political Action Committee, NJ Make-A-Wish Foundation, and Children's Miracle Network.
Dolly met her husband Barry on the tennis courts. They have been together since 2005. Dolly's given name is Dulcita, which means "sweet." She is an important part of the team. She has a quick mind in both tennis and business, and her big forehand makes up for the fact she can't cook.