Jennifer Shore, MA
Program Director
Jen joined the Focus for Health team in January 2019. Jen has spent most of her career in the field of human services, specifically working with high-risk populations and people with disabilities. Throughout the years, she has incorporated her interest in wellness and nutrition into her career. Jen has partnered with various organizations throughout the last 25 years and has written numerous cook books and wellness manuals geared towards people with disabilities as well as WIC and SNAP recipients. When Jen is not working, she can be found cooking, gardening, and driving her kids to sports practices.
In addition to her work in human services, Jen is very involved with various boards and organizations in her community. Jen has degrees in Psychology from Rutgers University and Fairleigh Dickinson University.
---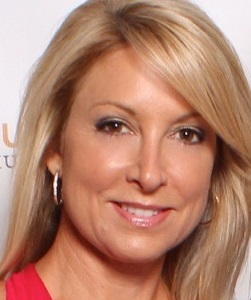 Director, Pediatric Health Initiatives
Sheri is a pediatric speech and language pathologist with over 25 years of clinical experience specializing in autism. As the Director of Pediatric Health Initiatives for the Focus for Health Foundation, Sheri contributes her clinical expertise authoring articles on autism and other chronic health issues and also manages the pediatric health grantees. Sheri's professional experiences help guide the Foundation's mission addressing chronic health issues related to environmental causes.
Sheri also serves as the Executive Director of The Autism Think Tank, NJ, a non-profit organization which offers medical videoconferences with a team of renowned medical experts who collaborate on medically complex cases of autism around the globe. She is the founder of Rocking Horse Rehab, a pediatric rehabilitation and family wellness center specializing in therapy services for children with various disabilities including, autism, cerebral palsy, spinal muscular atrophy, brain tumors, and rare syndromes, neuromuscular and psychiatric disorders. Sheri has been featured on CBS News, NBC News, NJN and multiple cable networks.
---
Cornelia Mazzan
Program Director
Cornelia joined the Focus for Health team as Program Director in July of 2018. She specializes in the maternal and infant health field. In addition to her concentration on research, writing, and social media, she brings along her experience as co-founder of Fearless Parent where she helped to guide the organization, raise awareness about children's health, and foster community.
For the past 6 years, Cornelia has been a birth and postpartum doula working with families across New Jersey. She is eager to bring this expertise to FFH, helping to expand their maternal and infant-related content, as well as increasing the number of associated grantees.
In addition to her work as a doula, Cornelia is a certified yoga instructor, and a Reiki practitioner. She is co-leader of NJ BirthNetwork, a former Holistic Moms Network chapter co-leader, and the past president of Real Mama, Inc. Cornelia has a degree in Fine & Studio Arts from Montclair State University and is a web and print Visual Designer with over 20 years of experience in the internet industry.
---
Stephanie Sese
Administrative/Research Assistant
Stephanie Sese joined the Focus For Health team as an Administrative/Research Assistant in October 2017. She is responsible for general office support as well as special projects supporting the foundation.
Prior to joining FFH, Stephanie worked in the capacity of an Office Administrator for a private consulting company in Whitehouse Station, NJ and before that she worked as a Legal Assistant and Office Manager for an immigration law firm in Hackettstown, NJ.
Stephanie holds a degree in Applied Science – Legal Studies and is a Public Notary in the State of New Jersey. She resides in Somerville, NJ.
stephanie@BNDHOLDINGS.COM
---