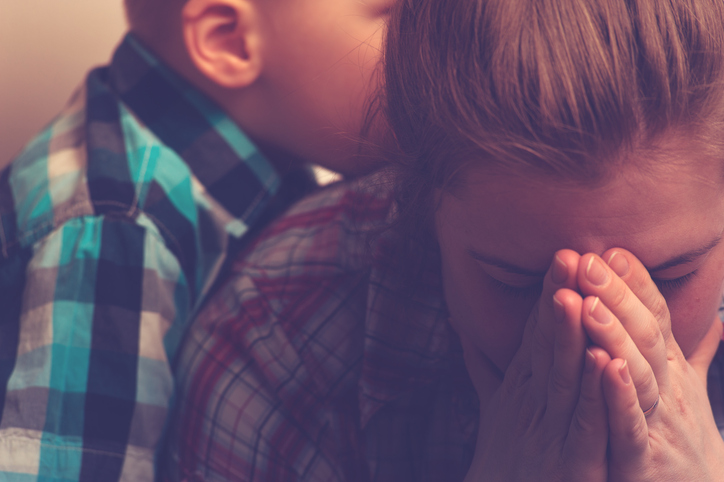 Part 1 of 2 — read Love Yourself for Family Health! Self-Care for Autism Parents Part 2
The challenges of caring for a disabled child at home
The population of disabled children has dramatically increased over the last 60 years. In 1960, about 2% of parents reported that they were caring for a child with a chronic condition; by the mid 1990's, this number had increased to 7%. In 2015, 0.8% of children under 5 years old were considered disabled, but that number jumps to 5.4% between the ages of 5 and 17.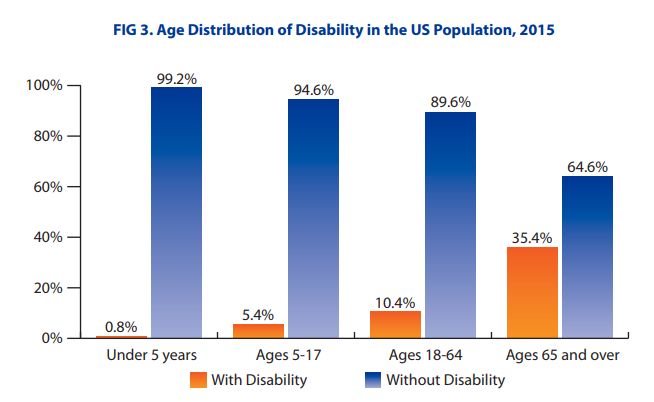 This data reveals that most of these children were not born with their disability, but instead developed a condition later in childhood.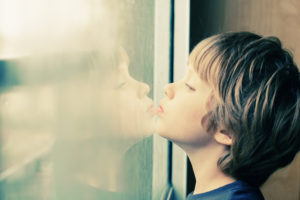 The growing rate of autism has been a contributing factor. In 2018, the United States National Institutes of Health (NIH) put the number of children living with autism at 2.41% of the population, up from 1.47% in 2010. While not all children diagnosed with autism spectrum disorder (ASD) will be categorized as 'disabled', up to 38% of those on the spectrum are classified as having Intellectual Disability, with an additional 24% considered borderline. Intellectual Disability indicates low IQ, but also includes deficits in adaptive functioning like the communication, social skills, self-help, and safety awareness needed to live independently.
In the past, many, if not most, American children living with severe cognitive, physical, mental, or developmental disability were institutionalized. Beginning in the 1970s, stigma associated with disability began to fade, resulting in many more parents making the choice to care for their disabled child at home. As the number of disabled children grew, so did the number of parents who cared for them full-time.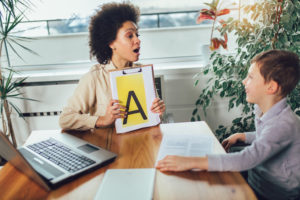 The Rehabilitation Act of 1973 and the Individuals with Disabilities Education Act (IDEA) guarantees free appropriate public education (FAPE), ensuring each disabled individual has access to a learning environment that is suitable to their needs. This basic right, however, does little to relieve the stress many parents caring for a disabled child deal with daily, and does almost nothing to facilitate care once that child "ages out" of these benefits when they turn 21.
While community programs, housing, and support systems do exist, parents usually shoulder the bulk of hands-on care, and coordination of a multidisciplinary team for their special needs child. This leads to a drain on both time and finances, often affecting the mental and physical health of the parent caregiver.
With this sizeable percentage of disabled American children, a large number of parents have been thrust into the role of caregiver, many taking on this responsibility 24 hours a day, seven days a week, sometimes for decades. While the child being cared for will often thrive in this situation, taking on the grueling schedule of full-time caregiver can be overwhelming and stressful. This is never more evident than in the case of a parent caring for an autistic child.
The Autism Experience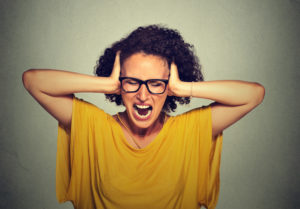 Parents of children with ASDs were found to experience more serious mental and emotional stress than parents of children with other types of developmental disabilities. This is likely due to behaviors associated with autism, such as self-harm, elopement, 'melt-downs', and the need for a strict routine. These demanding, time-consuming, or even dangerous characteristics of ASD can become a barrier to finding qualified substitute care, placing more responsibility on the autism parent caregiver compared with other types of disability.
Seeking support can sometimes induce more stress for a parent due to anxiety related to their child's overall safety. Trusting alternate caregivers can be difficult for any parent, but autism moms and dads have even more reason to worry. A study out of Vanderbilt University showed that children in Tennessee with autism spectrum disorder were reported to the Child Abuse Hotline before their 8th birthday almost 2.5 times more often than children not on the spectrum. Because many autistic children are non-verbal or have difficulty communicating, this may represent only a small percentage of abused ASD children.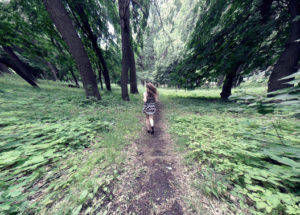 The tendency for children on the spectrum to wander off, or 'elope', can also be terrifying for some parents. According to The National Autism Association, almost half of children with autism wander, increasing their risk of death. They report that, in 2015, drowning accounted for 71% of lethal outcomes. Traffic accidents were distant second at 18%. These features can lead autism parents to take on the majority of their child's care for safety reasons.
Despite these valid concerns, it is important that the caregiving parent not neglect their own basic needs, even when (especially when) the child being cared for requires 24-hour supervision. Doing so could result in emotional, mental, and physical strain that affects the whole family.
Self-care is not selfish
Self-care can be defined as "…a cadre of activities performed independently by an individual to promote and maintain personal well-being throughout life". Historically, the idea of 'self-care' generally applied to a patient facing a chronic disease condition. It has been shown that participating in one's own treatment plan rather than relying only on health care professionals can dramatically improve outcomes and help people live longer despite their conditions. More recently, the concept of self-care has expanded to all individuals as a means to prevent chronic illness and improve life-expectancy.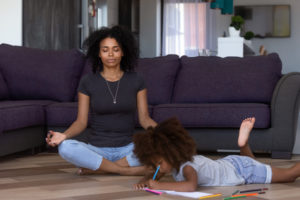 Self-care includes everything from basic needs like personal hygiene and a healthy diet to stress-reducing activities like meditation and yoga. Research has shown that family caregiving is a major public health issue, likely due to increased demands on the time and money it takes to provide for the needs of so many dependent children.
One study found that mothers caring for a chronically ill child had an increased risk of developing changes in their chromosomes that accounted for several years of additional aging due to chronically high stress hormones like cortisol, norepinephrine, and adrenaline. Putting the brakes on that stress, even for a little while, can have a drastically positive effect on physical and mental health. Caregivers who manage to find a way to reduce stress levels through self-care might even be able to extend their lives beyond the average life span.
Being a caregiver can be beneficial to your health
While some caregivers suffer physically due to increased cortisol levels from chronic stress, other caregivers experience entirely different, much better, health outcomes. Research found that parents raising autistic children rated themselves an average of 7 out of 10 on a scale of happiness, despite the challenges they faced. Caregiving can enable a person to feel good about themselves, strengthen family relationships, and give a sense of purpose that can actually extend their lives.
A John's Hopkins study found that being a caregiver to a family member on average lengthened their life by nine months over the six year period studied. The reason some caregivers experience a decline while others thrive may be as simple as their willingness to make their own well-being a priority.
Easier said than done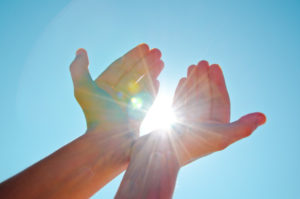 For parents of an autistic child, taking care of oneself may be more difficult that taking care of the child. For a typical parent, taking a family vacation or picking up a hobby are easy stress-relieving interventions that can improve overall wellbeing. For example, simply playing tennis was shown to add nearly 10 years to a person's life. Unfortunately, full-time family caregivers are rarely able to engage in such self-focused activities.
Even the simple act of taking a shower can seem overwhelming, especially if their child has a tendency to self-harm or wander. Every family situation is different, and the safety of any child will always be priority but diverting even a fraction of time to oneself can go a long way towards reducing stress and improving health for the whole family.
Part 1 of 2 — read Love Yourself for Family Health! Self-Care for Autism Parents Part 2