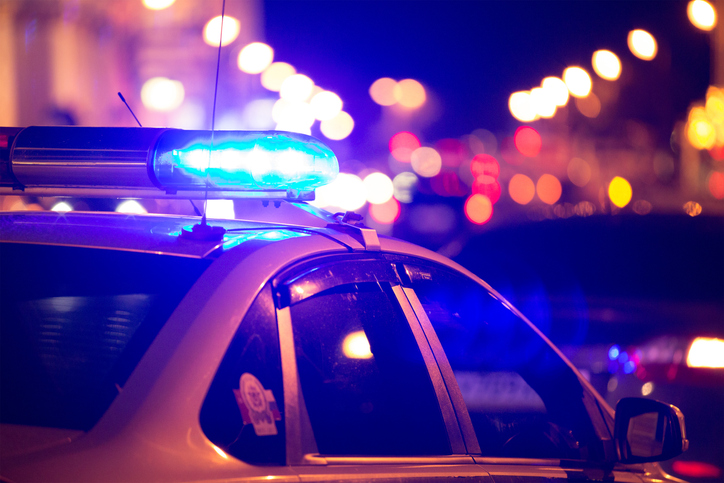 Megan's Law is the name of a federal law enacted in 1996 and the informal name of many state laws. It requires law enforcement to notify the public about the presence of convicted sex offenders living or working in their community. Megan's Law was created in response to the 1994 rape and murder of seven-year-old Megan Kanka, by a neighbor who had two previous convictions for sexually assaulting young girls. The premise behind the notification law is: had the public known that a sex offender was living in their neighborhood, the murder of Megan Kanka could have been prevented.
There are two main components of the law's governing sex offender management; registration of convicted sex offenders with law enforcement and notification of the public about their whereabouts. The Jacob Wetterling Crimes against Children and Sexually Violent Offender Registration of 1994 requires states to implement a sex offender and crimes against children registry. This requirement put the registration responsibility on the states and gave birth to the National Sex Offender Public Registry. Although there is variation by state, these two federal laws create the structure for most of the registration and notification requirements of sex offenders in the United States, but there is variation by state.
Main Components of Megan's Law
Registration with law enforcement gives authorities the means to track and locate convicted sex offenders.
Community notification makes information about sex offenders available to the public.
A 2005 Gallup poll showed that virtually all Americans — 94% — supported public sex offender registries despite the fact that Americans rarely use them. Surveys demonstrate relatively few people access the registries. Even fewer people use it to develop "protective actions" against future sex crimes.  Most people assume that the sex offender registries offer a comprehensive list of all sex offenders in their community.  Unfortunately, that is not the case.
The Tier System
Not all tiers of sex offenders come under the requirement of community notification. When a person is convicted of a crime that falls under Megan's Law, the perpetrator is ranked on a tier system as a measure of their potential danger to the community.  The tiers are assessed on a scale of 1-3, with 1 being deemed not a threat to public safety and, though required to register with law enforcement, there is no expectation of community notification in most states for tier 1 offenders.
Only those individuals ranked as a tier 2 or 3 offender fall under most states' community notification requirement. The tiering, though determined by multiple factors, places considerable emphasis on the charges the offender was convicted of committing. This is problematic given that  75-90% of the child sexual abuse allegations end in plea agreements. The pleas, agreed to in part to spare the child victim the trauma of testifying, tend to reduce charges and jail time while requiring the convicted person to register as a sex offender.
The downgraded charges resulting from the plea agreement factor into the tiering determination and people convicted of sex crimes against children no longer fall under the community notification requirement of the law.  If the registry is intended to protect children, all individuals convicted of crimes against children must be subject to community notification.
Requirements Vary by State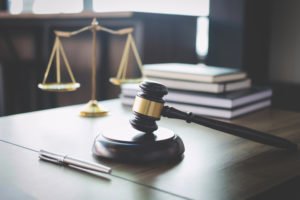 Given that the law was enacted in 1994, not all of those who committed crimes prior to 1994 will be required to register with law enforcement. The registries vary widely state to state in terms of their handling of offenders convicted of sex crimes prior to the creation of the registry. Also, the states vary in their requirements for how long an offender must stay on the registry.
Registration requirements vary from 5 years to life. The legality of these laws is frequently challenged and allows for petitions by individuals and classes of offenders to be removed from the registry. The resulting registries do not give a comprehensive list of all offenders as intended by the law.
There are also convicted sex offenders who fail to comply with registration requirements. In 2006, the National Center for Missing and Exploited Children (NCMEC) created a special dedicated Sex Offender Tracking Team. This group works towards locating non-compliant and fugitive sex offenders. Rates of registration non-compliance vary by state, but studies have shown an average rate of 6.4%. In other words, for every 100 sex offenders, 94 are registering with law enforcement as directed and 6 are not. Law enforcement lacks the man power to track down all non-compliant offenders. In most states, failure to register is a fourth- degree crime.
These laws, though well-liked by the public, can create a false sense of security by assuming they provide information on all individuals convicted of a sex crime against a child.
Treatment Research
The last 25 years has produced a great amount of research about sex offenders and effective treatment modalities that could be used to revamp the current laws to help them meet their original goals of increased public safety. Those who are a threat to the community and do not respond positively to treatment should not be released back into the community.
Information about the scope and depth of the perpetrators' issues typically comes from the assessments and treatments conducted during their incarceration. The information gathered through comprehensive assessment tools is a much better predictor of future risk to the community than the criminal charges received.
Information that comes out during treatment indicates that typically, child sex offenders commit numerous crimes before they come to the attention of law enforcement. Therefore, many people treated as "first time offenders" by the criminal justice system were repeated offenders who were merely caught for the first time. This is one of many reasons why offense-based assessment systems, based solely on the criminal charges, are ineffective at predicting and preventing sexual violence.
Who Might Re-Offend?
If a psychological evaluation performed during incarceration indicates that the person remains a danger to the community, he or she can be held in institutions beyond his or her incarceration date with civil commitment laws. Inmates with a recorded history of sexual violence or child molestation and who are determined to be sexually dangerous, can have a civil commitment proceeding before a judge to make a judicial determination if they warrant involuntary confinement. This determination can prevent individuals at high risk of re-offending from being released and harming additional children.
This preventative measure is exactly what should have happened with the convicted sex offender, Jesse Timmendequas, who raped and murdered Megan Kanka.  "I didn't think he would kill someone," said Rashmi Skadegaard, who was director of psychology at the Adult Diagnostic and Treatment Center in Avenel, N.J., where Mr. Timmendequas served six years. "But I certainly thought somebody was going to be his victim."  That "somebody" was Megan Kanka.
Jesse Timmendequas explained during his murder trial that he killed Megan because he didn't want her to tell anyone he sexually assaulted her.  It's hard to say whether community notification would have saved Megan Kanka's life, but not releasing Jesse Timmendequas based on the psychologist's assessment that he remained a public threat, would have. Convicted sex offenders deemed by professionals as being compulsive and habitual offenders should not be released from prison, with or without community notification.
Why are Sentences Getting Shorter?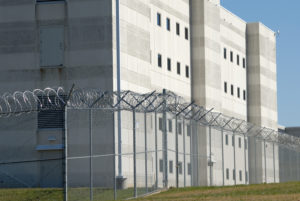 In a strange twist of fate, sex offenders convicted after Megan's Law was enacted in New Jersey received shorter sentences than those convicted before the law. Sentences were nearly twice as long before the law was passed. The shorter sentences for sex offenders seem completely contradictory to the purpose of the legislation, public safety, and the prevention of crimes by those known to be high-risk offenders.
Community notification is not a substitute for incarceration in cases of those likely to re-offend.  Sexual crimes against children must not be tolerated. The fact that child victims are too traumatized to serve as witnesses to these horrendous crimes can not be the reason that sex offenders get less jail time and considered low tiered offenders. The system needs to severely punish individuals who sexually victimize children with long incarceration times.
Additionally, we must set up safeguards to protect children even after those sentences have been served, in cases where rehabilitation was not achieved. Any adult person who is convicted of a sex crime against a child needs to be treated as a serious threat to public safety.