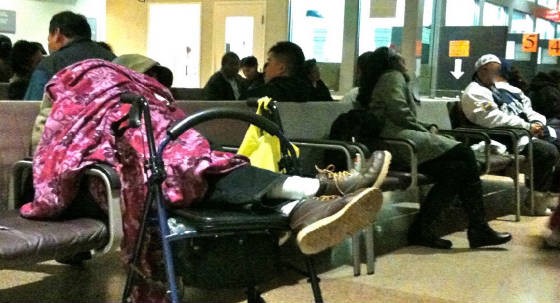 Increasing diversity in the health profession could mean better healthcare for minority Americans.
In the United States differences in education level, social class and status, income level and geographic location contribute to the inequitable access to quality healthcare. Racial and ethnic minorities tend to receive a lower quality of healthcare than non-minorities, even when access-related factors such as patients' insurance status and income are controlled. The sources of these disparities are rooted in historic and contemporary inequities and involve many participants at several levels including health systems, their administrative and bureaucratic processes, healthcare professionals and patients. One major contributing factor to the limited care for minorities is the lack of diversity in the medical profession. The ethnic and racial diversity among physicians, surgeons and dentists does not mirror that of the U.S. population. Underrepresentation of black physicians, surgeons and dentists is extraordinary and those in practice today are shouldering a disproportionate (too large) share of healthcare for minority and underserved communities. Studies have shown that minority patients are more likely to visit medical professionals who are minorities. Minority health care providers are also more likely than white physicians to practice in underserved communities and to treat larger numbers of minority patients, irrespective of income.
PHYSICIANS AND SURGEONS
Data provided by the U.S. Census Bureau in 2017 shows that 69.8% of Physicians and surgeons are white, making the most common race or ethnicity in this occupation. Asian is the second most common race or ethnicity in this occupation representing 21.1%. African American physicians and surgeons represent a mere 5.8% and, worse still, out of the 37% women physicians only 2% are African-American women.
| | | | | | |
| --- | --- | --- | --- | --- | --- |
| Race | White | Asians | Blacks | Others | Two or more races |
| U.S population % | 73.6% | 6.04% | 12% | 5.01% | 2.52% |
| Physicians and surgeons% | 69.8% | 21.1% | 5.8% | 0.99% | 2.26% |

Today, racial and ethnic minorities have higher rates of chronic disease, obesity and premature death than the white population. Black patients in particular have among the worst health outcomes, experiencing higher rates of hypertension and stroke. Black men have the lowest life expectancy of any demographic group, living an average of 4.5 fewer years than white men.

Evidence from a recent National Bureau of Economic Research paper indicates that African-American men are more likely to feel comfortable with and take health cues from doctors of the same racial and ethnic background. This effect seemed to be driven by better patient-doctor communication and more trust. The findings suggest that increased screening by a more diverse workforce could help close the life expectancy gap between white and black men and also reduce the black-white male gap in cardiovascular mortality by 19%.
DENTISTS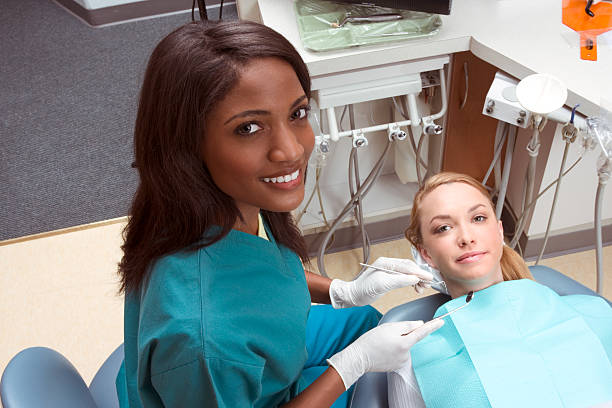 Hispanic and black dentists, as well as other dentists who identify themselves as another race or ethnicity, are proportionally less represented in the profession when compared to the U.S population. A 2015 American Dental Association (ADA) study showed that only 3.8% of dentists were black, while the nation's overall black population was 12.4% and only 5.2% of dentists were Hispanic, while the nation's overall Hispanic population was 17.7%.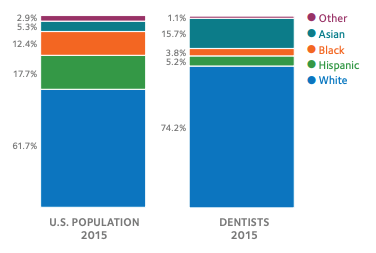 OUTCOMES
An effective strategy for addressing racial and ethnic health care disparities is increasing the diversity of the health care workforce. Disparities in healthcare pose a moral and ethical dilemma for our society and threaten to hamper efforts to improve the nation's health. Also, when disparities in health care result in missed diagnoses and poor management of chronic conditions, it often translates into avoidable, higher costs for health care systems.
These health disparities translate into real health problems like:
African American women with breast cancer are more likely to die from the disease than white women.
Hispanics and African American youth are substantially more likely to die from diabetes than whites.
The mortality rate for African – American infants is almost 2.5 times greater than it is for whites.
According to data from the Center for Disease Control and Prevention, Hispanics and African- Americas have significantly greater rates of untreated cavities and tooth loss than non-Hispanic whites.
Infant mortality rate by race and ethnicity, 2016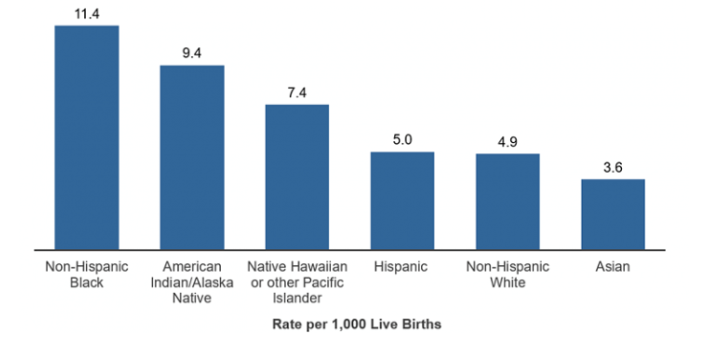 Source: p.80 of the User Guide to the 2016 Period Linked Birth/ Infant Death Public Use File
According to population projections developed by the Pew Research Center, racial and ethnic minority groups will grow to account for nearly one – half of the population between 2000-2050, thereby increasing the need to prepare and train healthcare professionals who are culturally responsive. Many of the groups that are going to experience the largest growth are also groups currently receiving the lowest quality health care.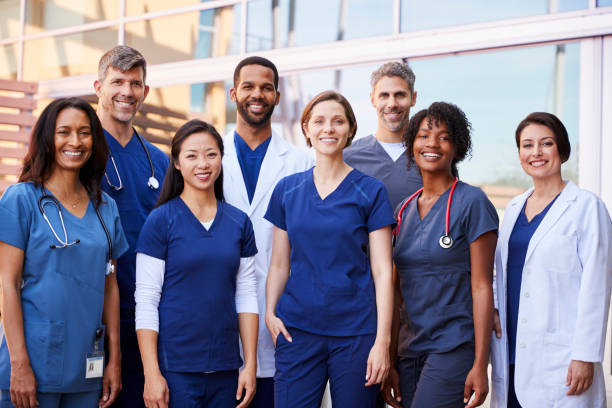 The healthcare workforce and its ability to deliver quality care for racial and ethnic minorities can be improved substantially by increasing the proportion of underrepresented U.S. racial and ethnic minorities among health professionals. This can be done by, adequate academic preparation of racial and ethnic minority students at the K-12 level, coordinated efforts and pipeline programs are needed to increase their knowledge of the variety of health careers, and by providing technical support to them and their families in navigating the admission and financial aid process. Additionally, colleges and universities should use a holistic admission process to admit a diverse student body that will excel academically and professionally. The public and policymakers should be made aware of the importance of diversity in the health care workforce today. Federal, state, local governments, health and philanthropic foundations should find ways to promote such diversity more effectively.