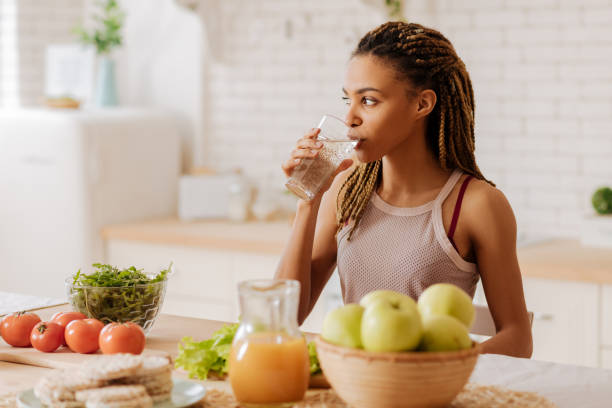 Here at FFH, we are all very focused on health and wellness. We are very concerned about what  impact COVID-19 will have on ourselves, our love ones, and our community. We have been sharing suggestions within our group about possible ways to protect ourselves from this, as well as other viruses and thought we would share some of the ideas with the general public. These are suggestions and not substitutes for medical interventions but, perhaps could provide us with some protection against getting sick.  Again, these are not scientifically researched or medically approved, just suggestions from lay people. Do your own research, and if you are sick, seek medical attention. Here's what some of us are doing, in no particular order…
Vitamin C: Vitamin C's ability to help with preventing colds has been long established. Some people who are sick with COVID-19 have been treated successfully with high doses (not recommended outside a hospital setting). Though there is no direct evidence to support taking Vitamin C for COVID-19, now is a perfect time to make sure you are getting the daily recommended allowance of Vitamin C in your diet. The amounts recommended vary by age, but for adults the amount is between 75-90 mg.
Vitamin D and go outside daily when possible: Vitamin D is essential for immune function. Healthy levels of this vitamin may help lower your risk of respiratory infections. Many people are vitamin D deficient, so now might be a good time to start taking this important supplement. 1,000-4,000 IU's are recommended daily.
Zinc: Zinc supplements have been shown to shorten the duration of a cold, caused by either a coronavirus or a rhinovirus. 8-11 mg of Zinc is the recommended amount for daily use; some people suggest doubling it upon the onset of symptoms.
Look at the medications you are taking, and check with your doctor to see if any of those interfere with lung functioning or immune functioning. Speak to your doctor to see if medication substitutes or temporary discontinuation is advisable during this time.
Bioflavonoids are a family of more than 4,000 aromatic compounds derived exclusively from plants. Many have been found to have positive health benefits, including inhibition of SARS-COV 3CL.
Turmeric: There is some evidence suggesting curcumin, the active agent in Turmeric, does stimulate immune function. It is a known anti-inflammatory and has been shown to help protect against stress induced damage from anxiety and depression.
Mangosteen: Experimental studies of this tropical fruit have demonstrated antioxidant, antitumoral, antiallergic, anti-inflammatory, antibacterial, and antiviral properties. It can be bought at Asian markets or can be purchased as a powder or supplement.
Licorice root: Glycyrrhizin, commonly known as black licorice, is readily utilized for its anti-inflammatory, immune-stimulating, and antiviral properties. In China, glycyrrhizin is used as an adjunct to current antiviral therapy for hepatitis and HIV. In vitro studies have shown that glycyrrhizin inhibits key infectious components of SARS and related coronaviruses. Licorice root tea and tinctures are available in health food stores and for online purchase.
Oregano/ Thyme: Both herbs have been found to have antibacterial and antiviral properties. Use in cooking or get more concentrated amounts in teas or tinctures. You can also add them to your household cleaners to kill bacteria and viruses on surfaces, like counter tops or doorknobs.
Make your own Lysol clothes: Fill a plastic bag with washcloths soaked with Lysol. Every jar, can, plastic bag of produce that comes into the house gets wiped. This method allows you to get the most out of a small amount of Lysol, instead of wasteful spraying.
Do normal "healthy" things: Stay away from sugar, eat healthy, exercise, and maintain normal sleep habits. Limit smoking and alcohol during this time and try to manage your stress appropriately.
If you have a suggestion, please add it in the comments, we would love to hear from you. Please stay safe out there, and remember, there are no substitutes for socially distancing and using CDC recommended precautions. The best advice I have hear so far- Do not act as if you are well and trying not to get sick, act as if you are sick already and not trying not to infect others.  Take care of yourselves and each other.