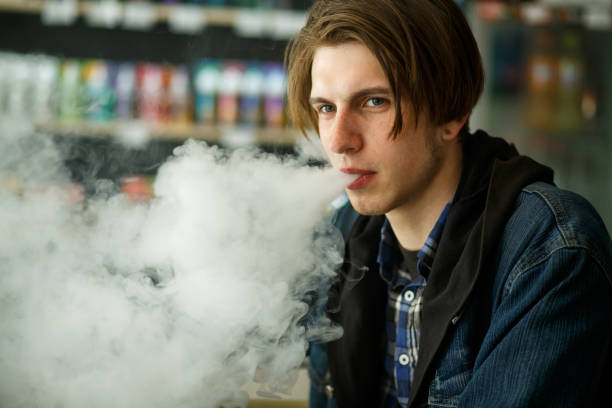 The rising popularity of vaping has been dramatic, especially among youth in America. Originally marketed as a device for smoking cessation, over the years they have acquired a more fashionable status and have become commonly available in retail stores and through websites. This is in part due to companies' aggressive marketing campaigns.  Also, it is often portrayed as a healthier alternative to smoking.
According to a 2018 study:
37% of high school seniors reported vaping, up from 28% the year before.
approximately 2.1 million middle school and high school students reported using e-cigarettes in 2017
In 2018 that number increased to 3.6 million middle school and high school students self-reported e-cigarette use.

Experts are warning that vaping could make one more vulnerable to a severe infection with the coronavirus. According to the Michigan Department of Health and Human Services, 41% of confirmed coronavirus cases are ages 20-49. Doctors are speculating that vaping could be a contributing factor since coronavirus is severely impacting more younger people in the U.S. than other countries.
What is the relationship between vaping and coronavirus?
Similar to cigarette smoking, vaping can also compromise the respiratory system.
Vaping has been shown to suppress the immune function (due to presence of aldehydes in vaping fluids) in the lungs and trigger inflammation, making vapers more susceptible to coronavirus and other lung infections.
Young adults who are now at home trying to adjust to abrupt physical isolation and online schooling may find themselves vaping even more or experiencing withdrawal symptoms if they are unable to access e-cigarettes.
Resources to quit vaping
An anonymous test message program designed to help youth quit vaping.
BecomeAnEX and the EX program
A digital quit-smoking plan and online community of thousands of smokers and ex-smokers.