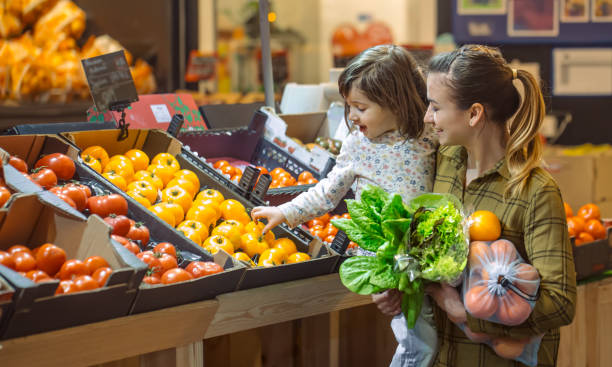 During a global, viral pandemic, most individuals share the same goal- keep themselves and their family safe and healthy. Proper nutrition is a vital component to staying healthy. A well-balanced diet helps you maintain optimal immune functioning and lowers your risk of chronic illness and infectious disease. Epidemiological studies find that those who are poorly nourished are at greater risk of bacterial, viral, and other infections. Given that eating healthy is important, how can we do so in a cost-effective way?
Here are some tips to eating healthy, while being cost-effective, during this Covid -19 Pandemic: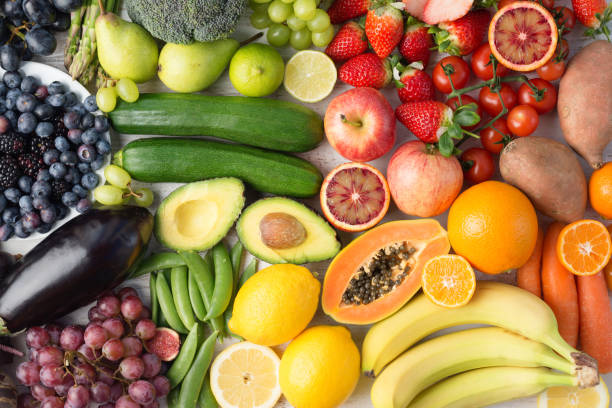 • EAT THE RAINBOW: Try to eat a variety of colorful fruits, vegetables and unprocessed foods. This will give you the vitamins, minerals, dietary fiber that we all need to stay healthy.
• Stay Hydrated: Drink plenty of water to stay hydrated. Water is less costly than other drinks.
• Avoid Process Foods: Processed foods typically contain high amounts of fat, salt and sugar. They can also be more costly than whole foods.
TIPS FOR EATING HEALTHY ON A BUDGET: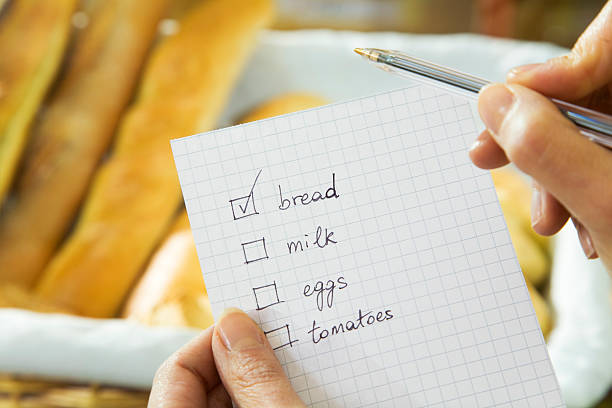 PLAN AHEAD: Before going to the grocery store, plan your meals for the week. Know what you have in your pantry, refrigerator and freezer prior to shopping. You can use these items to create a healthy menu allowing you to use what you already have.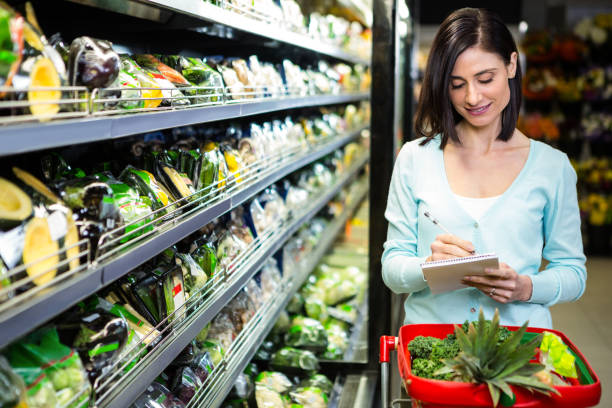 MAKE A GROCERY LIST: Sticking to a list prevents you from picking up any unnecessary items which often adds to the cost of your grocery bill. A list will also keep your shopping trip short. Include menu items like stews,
casseroles, or stir-fry which helps to "stretch" your meals into more
portions.
BUILD YOUR MEALS AROUND HEALTHY LOW-COST FOODS: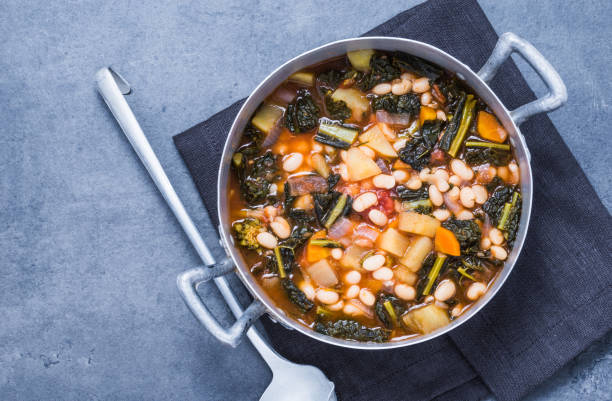 Protein: Beans, Peas, Kidney beans. These are good sources of protein and are far less expensive than other protein foods. Try introducing Meatless Monday into your meal planning.
Chicken and Beef: These are excellent protein sources. To lower meat cost, try and purchase FAMILY SIZE and VALUE
Pack the extras. Freeze individual portion sizes and defrost when needed. This is a cost saving tip.

Eggs: Eggs are a complete protein, easy to prepare and are a great cost saving option.
Vegetables: Buy " In Season" produce as they are often less expensive and are most flavorful.
Limit quantity of fresh produce to prevent spoilage and waste. You can buy frozen fruits and vegetables without sauces and butter. They are as healthy as fresh and are more cost effective.
Dairy: Try a non-dairy alternative to milk, such as almond, oat, or hemp milk. Many of these products do not require refrigeration until after they are opened. This makes it easier to stock up while they are on sale. Buy the larger size of yogurts to save on costs.
Grains: Pasta, Rice, and Legumes (BEANS). Use whole grains whenever possible. Whole grains include whole wheat, brown rice, bulgur, oatmeal and whole oats. Rice and Pasta are budget friendly grain items and they can last in the pantry without spoiling for quite some time if stored in air-tight containers.

USE COUPONS WHENEVER POSSIBLE: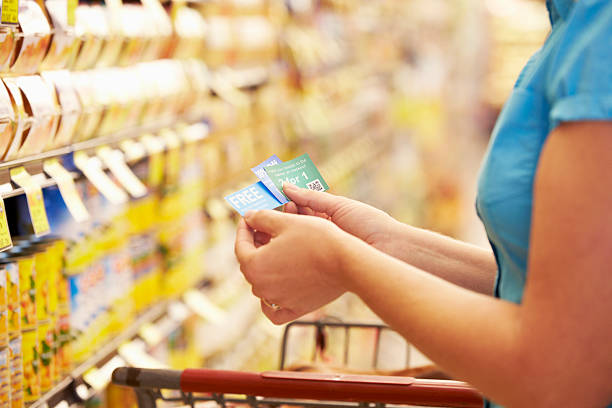 Look online and ask for in store coupons or discounts. Before shopping search for potential savings online and/or in store circulars. Make sure you do not get sucked into the coupon trap: buying products that you would not purchase if not for the coupon. Signing up for a store loyalty card is a good way to get coupons generated that match your buying habits.
SELECT ITEMS IN THE GROCERY AISLE FROM THE TOP AND BOTTOM SHELVES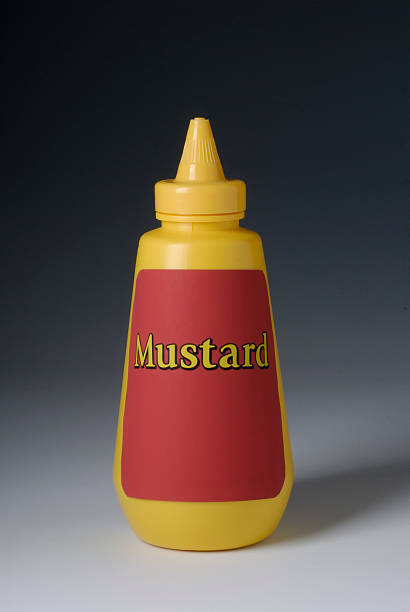 Select store brand items versus brand names, as they are usually less expensive. These items are most often found on the top and lower shelves of the grocery aisle
Build up a stock of Healthy Snacks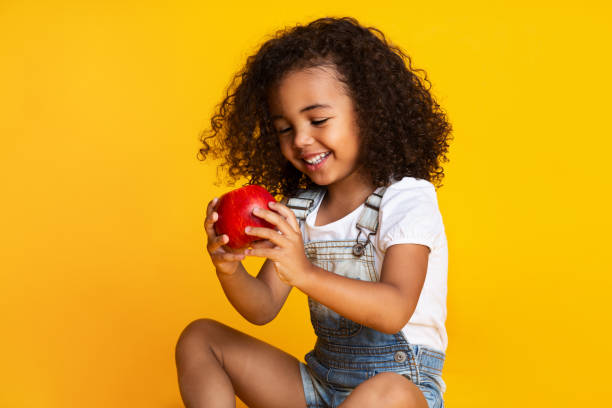 Children need to eat a snack or two during the day to keep them going. Rather than giving them pre-packaged sugary sweets or processed foods, opt for healthier choices like cheeses fruits, veggies and dip or home baked goods. These foods are more filling, nutritious, and help to build healthy eating habits that last a lifetime.

LOOK FOR YOUR GOVERNMENTAL AGENCY THAT CAN PROVIDE FOOD ASSISTANCE
NUTRITION.GOV has a list of many food assistance programs that are available these include:
• Child Nutrition Programs
• Food Distribution Programs
• Nutrition Programs for Seniors
• Supplemental Nutrition Assistance Program (SNAP): In addition to cash benefits, many areas offer SNAP education programs that are available for the public to learn more about nutrition and health meal prep on a budget.
• WIC Women Infants and Children
• Hunger and Food Security Programs
This site also has a " how to get food help brochure"
MAKE COOKING AND EATING A FUN AND MEANINGFUL PART OF YOUR FAMILY ROUTINE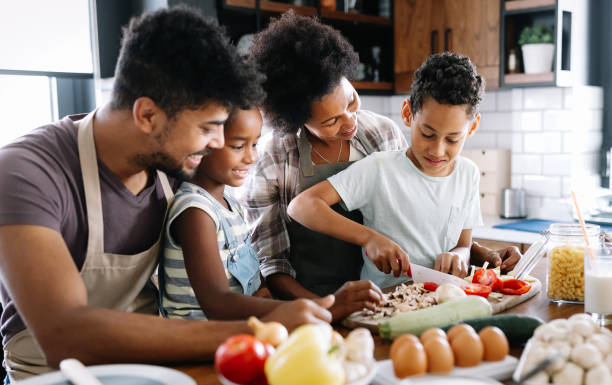 Try to make cooking and eating together a family routine. Doing this together is a great way to create a healthy schedule, strengthen family bonds and have fun. It's always great to have the entire family working as a team. Small children can help to separate food items while older children and family members can take on more complex tasks. Kids are more likely to try new foods when they help prepare them. Learning to cook is also an important way to break our dependency on more expensive, processed foods.
These are trying times for everyone. Keeping to a schedule, eating healthy, maintaining family mealtime, all while using cost saving tips can help us to get through this as best as possible.