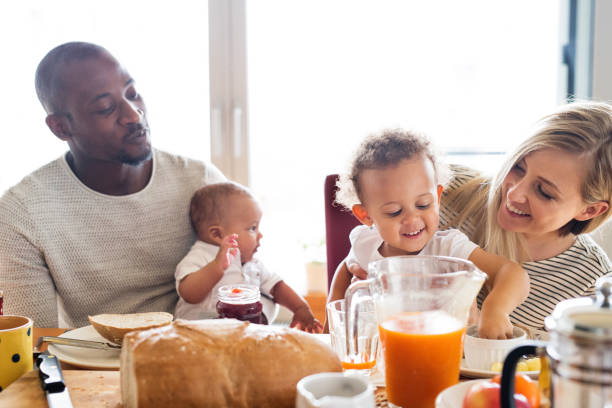 The food that is aggressively marketed to children (think sugar filled cereals, neon colored yogurt, and pressed chicken nuggets shaped like dinosaurs) is filled with unhealthy ingredients, including chemicals and preservatives. How is a parent, committed to getting their child to eat healthy, supposed to compete with these colorfully, high sugar and salt content foods, some which may even include a colorful plastic toy with its purchase?  Well, it is not easy but here are some tips to give parents a fighting chance.
Promoting Healthy Food Choices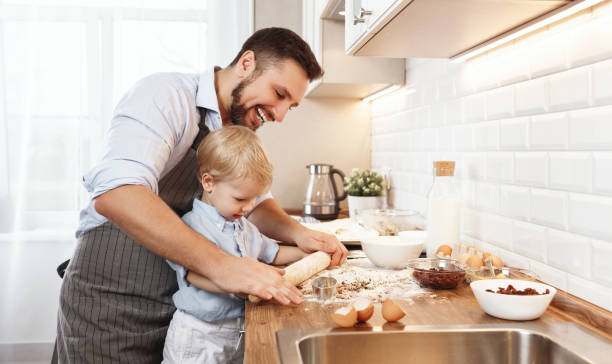 Involve your child in the process from growing, picking, purchasing, and preparing meals. Studies have demonstrated that children who were involved in home meal preparation chose fruits and vegetables more often than their non-cooking peers. The study concludes that "encouraging children to be more involved in home meal preparation could be an effective health promotion strategy."
Learning how to cook and prepare foods is the way we ensure our children are not depending on processed foods for their meals.  Processed food consumption is associated with an increased risk of cancer, unhealthy levels of added sugar, sodium and fat, minimal nutritional value, artificial ingredients, and excessive and unneeded calories. Preparing meals with your children is an easy way to get them making healthier food choices while allowing you to bond as a family.
Offer food in a variety of ways and keep preparing healthy foods despite initial protest. The key to establishing new habits is to stick with it. Even if a food item does not appeal to you at first, try it a few times in a variety of ways before giving up on it. Keep exposing your children to different health options until you find something they like. There are hundreds of ways to prepare foods! If your child does not like raw carrots, try steaming, roasting, juicing, or making muffins. Don't give up until you find a version they like.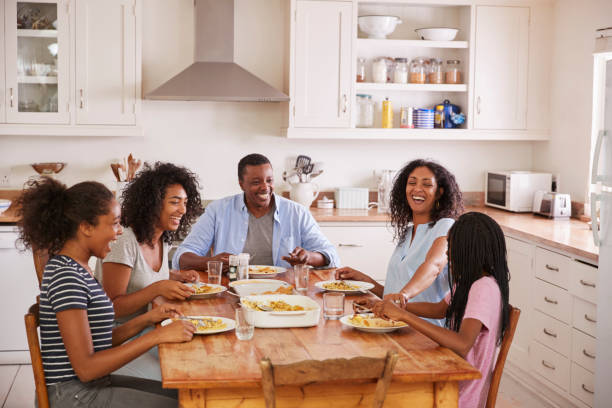 Associate healthy foods with togetherness and positive vibes. Eat dinner as a family, play music, set the table with flowers and candles, and create a relaxed atmosphere. In a recent survey, American teens were asked when they were most likely to talk with their parents: dinner was their top answer. Kids who eat dinner with their parents experience less stress and have a better relationship with them.
 The impact of family meals goes beyond physical health and is shown to enhance mental health of adolescents. Regular family dinners were associated with lower rates of depression and suicidal thought among the teens who participated in one study.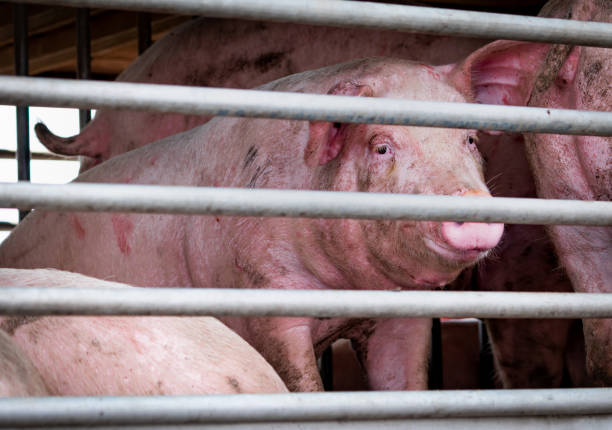 As children get older educate them about the implication their food choices have on society. Encourage your teen to educate themselves about the consequences of their food choices on their personal health and the environment. Expose them to movies that explain the political implications of our food choices: Food Inc., Supersize Me, For Your Health, Future of Food, Forks Over Knives. Consider adding Meatless Monday into your family dinner routine.
Be a role model: Kids whose parents eat healthy are more likely to eat healthy themselves. It is important that kids are surrounded by healthy foods so they can make healthy choices. Kids who live in a home with fresh fruit on the counter are more likely to eat fresh fruit.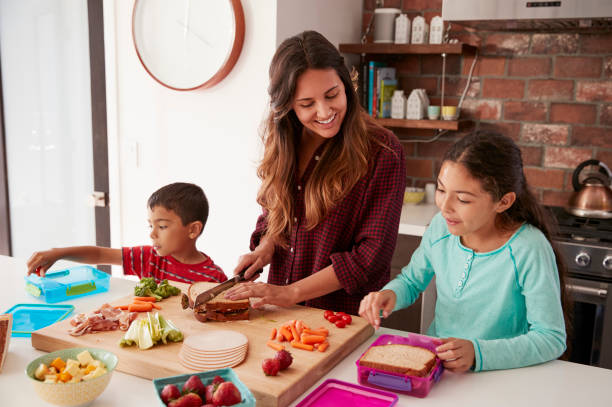 American culture, in response to the need for convenience, has forgone many food traditions in favor of quick and easy processed foods. Instead of children learning about food in the kitchen with their relatives, they learn about food on television through aggressive advertising campaigns targeted directly to young children.
Families are busier than ever these days and finding uninterrupted time together can be a challenge between afterschool activities, sporting events, and other obligations. Whether you can carve out time to prepare food together or reheat healthy meals that were prepared in advance, implementing a little bit of planning can help your kids make healthier choices in and outside of the home while creating time to connect as a family.
---
Fun Recipes to Make Together!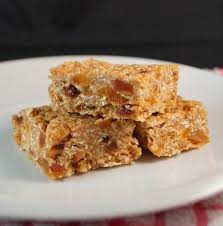 Make Your Own Granola Bars
Many people make the mistake of assuming that foods are healthy when they are not. Many of the commercially processed foods that are marketed as "healthy" are loaded with processed sugar products and bad fats.  To avoid falling into this trap, try making your own snacks when possible.
Apricot Energy Bars
INGREDIENTS
7oz dried apricots (set a few aside to decorate the bars with)
4 tbsp maple syrup or raw honey
5oz coconut oil
7oz rolled oats
½ cup of almonds
½ cup of pistachios
½ cup raw unsalted pumpkin seeds
INSTRUCTIONS
Transfer the apricots to a small bowl and cover with hot water. Let them soak for 5 minutes, then drain and transfer to a food processor along with the maple syrup and coconut oil. Process until fully combined.
Add the oats to the food processor and pulse half a dozen times until mostly combined. Then transfer the contents of the food processor to a mixing bowl.
Roughly chop the nuts and add them to the bowl along with the pumpkin seeds. Stir everything until fully incorporated.
Line a 7" square tin with parchment and pour the mixture into the tin. Even out the top with the back of a metal spoon or by pushing down using a small piece of baking paper. Then decorate with a few apricots on top and even out the top again, pushing the apricots into the mixture.
Pop the tin in the refrigerator for 2 hours.
Remove the bars from the tin. All done! Keep the bars in an airtight container in the refrigerator for up to 1 week.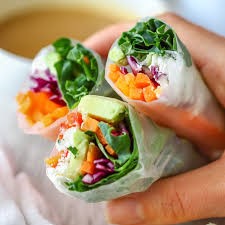 Getting kids to eat more vegetables…. Make your own pizzas and tacos are a good stand by to get the kids to load up on veggies. For whatever reason, if the vegetables are in front of them in little bowls, they will tend to pile them on.  One less common make your own option is Rainbow Spring Rolls… It takes a little time cutting all the vegetables ahead of time, but these are delicious and super healthy.

Rainbow Spring Rolls with Spicy Peanut Sauce
Make the Peanut sauce ahead of time…
INGREDIENTS for the Peanut Sauce
3 tablespoons creamy peanut butter
2 tablespoons lower-sodium soy sauce
2 tablespoons fresh lime juice
1 tablespoon honey
1 tablespoon chopped scallion greens
1/8 teaspoon red pepper flakes or sriracha sauce
INGREDIENTS FOR THE ROLLS
Vegetables of your choosing (see below suggestions)
Package of rice paper rolls
INSTRUCTIONS:
For the sauce: combine everything in a bowl and whisk together.
Prepare a variety of vegetables and put them in little bowls to be used in the making of the rolls:
Shredded carrots
Thinly shredded cabbage (try different types like purple cabbage and Napa cabbage for color and variety)
Julienned cucumbers
Sliced red or yellow peppers
Thinly sliced radishes
Sliced avocado
Bean sprouts
Chopped cilantro and/or mint leaves
5 large green lettuce leaves (romaine, butter) torn in half
Sliced of green onions (cut length wise)
If you want to add extra protein you can add a cup of cooked shrimp, sliced tofu, or some hardboiled eggs.
Set up roll-making station: Pour hot water into a pie pan (or a similarly sized large and shallow dish). Have all your filing options nearby.
Let everyone grab a rice paper wrap and get started…
Submerge one rice paper wrap into the hot water until it starts to get bendy but not falling apart or dissolving (about 15 seconds). Lay it flat on your plate.
Fill the center third of the wrap with chopped vegetables and protein. Fold the wrap up lightly like a burrito and serve with the dipping sauce and enjoy!