Proud to Support Series
The National Vaccine Information Center (NVIC) is a national charitable, non-profit educational organization founded in 1982. NVIC launched the vaccine safety and informed consent movement in America in the early 1980's and is the oldest and largest consumer led organization advocating for the institution of vaccine safety and informed consent protections in the public health system.
NVIC's Mission
The NVIC is dedicated to the prevention of vaccine injuries and deaths through public education and to defending the informed consent ethic in medicine.
As an independent clearinghouse for information on diseases and vaccines, NVIC does not advocate for or against the use of vaccines. We support the availability of all preventive health care options, including vaccines, and the right of consumers to make educated, voluntary health care choices.
Informed Consent: A Human Right by Barbara Loe Fisher, Co-Founder and President
NVIC's Work and Vision for the Future
NVIC provides assistance to those who have suffered vaccine reactions; promotes and funds research to evaluate vaccine safety and effectiveness, as well as to identify factors which place individuals at high risk for suffering vaccine reactions; and monitors vaccine research, development, regulation, policy-making and legislation.
Since 1982, NVIC has advocated that well-designed, independent, on-going scientific studies must be conducted to:
Define the various biological mechanisms involved in vaccine injury and death:
Identify genetic and other biological high risk factors for suffering chronic brain and immune system dysfunction after vaccination; and
Evaluate short and long-term health outcomes of individuals, who use many vaccines, and those, who use fewer or no vaccines, to determine the health effects of vaccination on individuals and the public health.
NVIC works to protect the freedom for citizens to exercise the human right to voluntary, informed consent to any medical intervention or use of pharmaceutical product, such as a vaccine, which carries a risk of injury or death. NVIC is a member of the GuideStar's Exchange Program, which requires that our organization meet certain transparency requirements. To learn more about our work and programs, please visit our Annual Reports webpage.
NVIC is also increasing its citizen donor base and seeking philanthropic foundation support to launch a national advertising and public education campaign about vaccination and the need to protect the legal right to make informed, voluntary vaccine decisions.

NVIC's goal is to inform and empower all Americans with vaccine information that will prevent vaccine injuries and deaths and protect vaccine choices. NVIC believes the following actions will assist in empowering individuals with information with which to make informed vaccination decisions.
NVIC is calling for government funding of independent researchers without conflicts of interest with vaccine manufacturers or public health agencies to investigate the reported links between vaccines and neurological and autoimmune disorders, including learning disabilities, attention deficit disorder, ADD/ADHD, seizure disorders, autism, asthma, diabetes, otitis media, multiple sclerosis, lupus, rheumatoid arthritis, Crohn's disease (intestinal bowel disorders), chronic fatigue syndrome, Alzheimer's, cancer, AIDS, Gulf War syndrome (GWS), personality disorders and other autoimmune and brain dysfunction, which has been associated with vaccination.
NVIC is calling for a large, prospective study to compare the long term health outcomes of highly vaccinated children and unvaccinated children.
NVIC also supports the institution of an independent public oversight mechanism in the federal government to monitor vaccine research, development, regulation, policymaking and promotion by federal and state public health agencies, as well as to conduct and oversee independent, non-governmental monitoring of adverse health events associated with vaccination.
Keep up with the NVIC. . .
---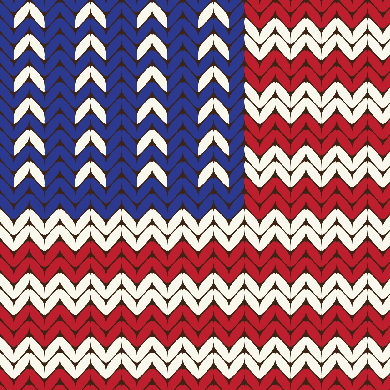 Featured Article by NVIC:
Defending the Religious Exemption to Vaccination
Because the right of the State to tell us what to do to our bodies and the bodies of our children ends where our right to protect our lives and our children's lives begins.
---
Please visit www.nvic.org for more information about the National Vaccine Information Center and the source information for this page.