September 8, 2016 | Tiffany High
There is no question that a crime has been committed in Flint, Michigan and its residents have suffered a grave injustice. The only doubt was with whether or not someone would actually pay for that crime. It now appears that (to some degree) we have our answer.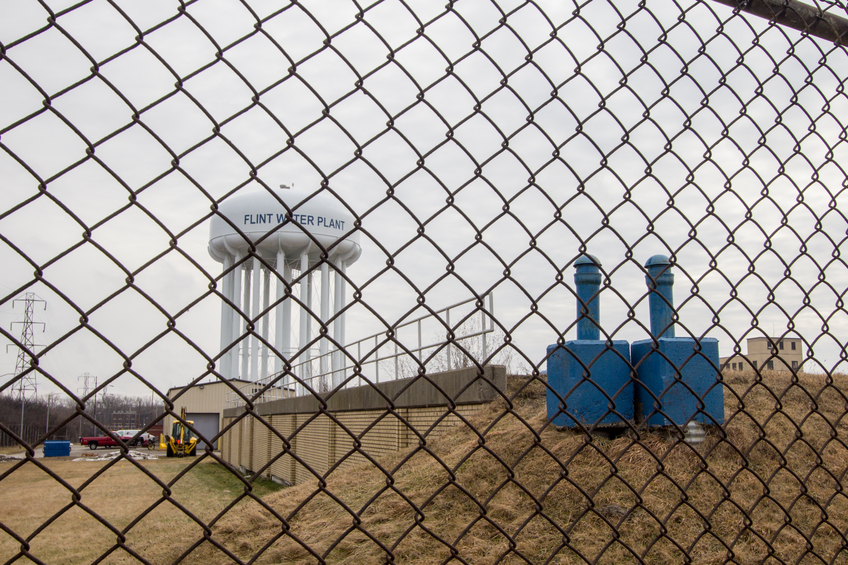 NEW CHARGES FOR EMPLOYEES
A new round of indictments from the attorney general brings charges against six more state officials for their role in the contamination of the water supply in Flint. Nancy Peeler, Corinne Miller and Robert Scott of the Michigan Department of Health and Human Services are accused of concealing tests that showed elevated blood lead levels. Liane Shekter-Smith, Adam Rosenthal and Patrick Cook of the Michigan Department of Environmental Quality are suspected of tampering with or altering lead in water tests.
These six new employees join three who were charged earlier this year. One of those three was Mike Glasgow, a former city water treatment plant supervisor who pleaded no contest to a misdemeanor and had other charges dropped in exchange for his continued cooperation with the investigation. The other two previously charged employees (Michigan Department of Environmental Quality regulators Stephen Busch and Mike Prysby) will join the newly charged employees in a consolidated preliminary examination scheduled for September 7, 2016 (1). The Michigan Attorney General's office has also intimated a possibility of involuntary manslaughter charges related to the deaths of those that contracted Legionnaire's disease, seemingly from the tainted water.
PROGRESS?
Flint Mayor Karen Weaver announced that, as of early August 2016, 33 of the city's 11,300 residential water pipes had been replaced through the city's "FAST Start" initiative. That's less than 1%. Minimal progress, but progress nonetheless. The fact remains that lead levels are still high in Flint (although they have diminished to undetectable levels in almost half of the 162 homes tested) and the water is generally not safe to drink unfiltered (2). While residents wait for lead pipes to be replaced, the phosphates added to the water will help mitigate corrosion—the critical missed step that initiated the contamination after their water source was switched to the Flint River. The second phase of the initiative launched in August 2016 with plans to replace pipes in 250 more homes (3) but financial assistance and all of these pledges of support will prove virtually useless if Flint lacks the manpower to implement recovery plans. In fact, the city has an understaffed human resources department, which further hinders the process of hiring qualified employees (4).
WHAT'S NEXT?
Flint's recovery will be extensive. It will require a multi-faceted effort that should include the obvious infrastructure repairs, but also the not-so-obvious public health, educational, economic and community strengthening interventions.
There are currently funds in place to increase the value of federal Supplemental Nutrition Assistance Program (SNAP) dollars, expand early childhood education and after school programs, increase the number of Flint families that can qualify for Medicaid, and develop programs that increase rates of teen employment and improve college readiness (4).
If there can be any good that comes of this, it would be that our country has become hypervigilant about water quality. Even if officials don't share in their vigilance, the public is savvy enough to know that safe, clean water is a basic human right and something that must be demanded.
Many American cities have elected to test their water systems before there is a problem reported and to take precautions to ensure they don't suffer the same fate as Flint. Some cities have had their poor water quality exposed as a result of this renewed demand for transparency. However, in a situation like this when public health is in jeopardy, clearly ignorance is not bliss.
References
http://www.mlive.com/news/index.ssf/2016/08/next_step_consolidated_for_eig.html
http://www.csmonitor.com/Environment/2016/0811/Tests-show-significant-improvement-in-Flint-Mich.-water-quality
https://www.cityofflint.com/2016/08/19/mayor-weaver-kicks-off-next-phase-of-fast-start-pipe-replacement-program/
http://bridgemi.com/2016/08/beyond-bottled-water-huge-checks-slow-progress-test-patience-in-flint/