September 23, 2015 | Tiffany High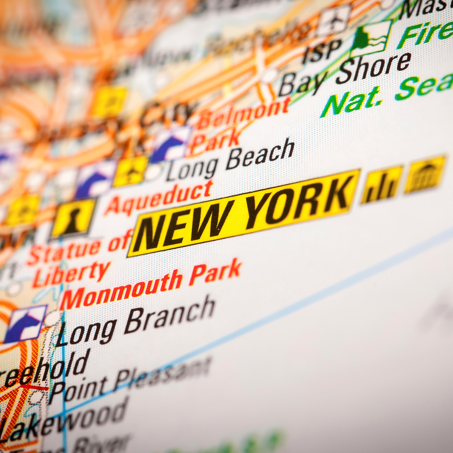 No one strives to have poor health. All people desire to eat well, get the proper amount of rest, and squeeze in enough physical activity to stay in good shape. It is an instinctual aspiration to do everything within our power to live a long, healthy life. But what if there were factors beyond your control working to undermine all of that?
A person can do the best they can to take care of themselves, but still live in an environment that is killing them slowly. Prolonged exposure to things like mold, household pests, poor air quality, or even chronic stress often leads to serious health issues like asthma, cancer and heart disease. It is no coincidence that these are the health issues disproportionately affecting poor minorities.
Talk of environmental issues has re-emerged as the South Bronx was recently plagued with an outbreak of Legionnaire's Disease that killed seven and sickened at least 80 others. The source of the disease-causing bacteria was traced back to the unlucky combination of high summer temps and contaminated cooling towers, but the occurrence of infection in this area is more than just coincidence. This population is intrinsically more vulnerable to illness as a direct result of the living conditions that have weakened their
immune
systems over time.
Neighborhoods like New York City's South Bronx have been historically plagued by environmental dangers. It is literally the City's "dumping ground". Bordered by four major highways, it is home to fossil fuel power plants, a disproportionate amount of the City's waste transfer stations, one of the City's largest sewage treatment facilities, a FedEx shipping hub, and the combined printing and distribution center for both the Wall Street Journal and New York Post – not to mention air pollution from the 15,000 diesel trucks that frequent Hunts Point Cooperative Market, the largest food distribution center in the country.
It should come as no surprise that this country takes advantage of communities that lack the knowledge, resources or political clout to combat such impositions. Affluent communities are represented by educated men and women who have access to the necessary time and finances required to fight against environmental burdens. Disadvantaged neighborhoods, crowded with residents more concerned with everyday survival than a power plant next door, become easy targets for toxic dumping practices. Ten years ago, the Associated Press uncovered government research indicating "black Americans are 79 percent more likely than whites to live in neighborhoods where industrial pollution is suspected of posing the greatest health danger", however, almost nothing has been done to reverse or reduce this disturbing statistic.
One in four children in the South Bronx suffer from asthma – that's eight times the national average.
There is an entire generation of Americans being unnecessarily exposed to illnesses caused by environmental factors that will keep them out of school, limit their outdoor play, and eventually, affect their ability to contribute positively to their communities.

The impact of the recent Legionnaire's Disease outbreak is not a solitary problem, but a crisis that illustrates the social determinants influencing an entire community's health. The urgency of this issue cannot be marginalized. One in four children in the South Bronx suffer from asthma – that's eight times the national average. These children typically miss a lot of school and have difficulty keeping up, which often leads to steep drop-out rates. Limited outdoor play and decreased physical activity contribute to childhood obesity. With the prospect of increasingly unhealthy and potentially undereducated youth, it is clear how this kind of suffering can be perpetuated for generations – keeping vulnerable populations vulnerable – for years to come.
The question is no longer "Is this a problem?", but "What are we going to do about it?" Let's hope the answer can be found before yet another generation of children is forced to grow up fighting impossible odds.
UPDATE: Why the Legionnaire's outbreak was more than just bad luck. . .

A second Legionnaire's disease cluster has developed in the Bronx. As of October 2, there were 13 documented cases including one person who has died.
In The News
Stay Informed. . . Stay Healthy!
---

Join the Conversation
your thoughts matter