The Oconee Enterprise, June 16, 2016:
Dr. David Lewis
Having served on the Board of Directors and Leadership Council at the National Whistleblowers Center in Washington, DC, I'm well aware that most employees who blow the whistle end up regretting it. They assume managers at the top will correct wrongdoing if made aware. But leaders in government, industry and academia almost invariably try to discredit whistleblowers, regardless of the facts, and terminate them.
Employees who put the public interest over their own can lose their personal reputations and life savings. Even in the United States, they risk being unjustly imprisoned and having their lives threatened for exposing corruption involving economically and politically important government policies and industry practices. Although whistleblower protections for corporate employees have improved in recent years, government whistleblowers still have little, if any, real protection.
Dr. Lewis' article posted in The Oconee Enterprise – Click to enlarge
Recently, I was approached by a potential whistleblower at the CDC who asked for my advice. I gave him a copy of my book, Science for Sale, which documents how my bosses at EPA headquarters retaliated against me for articles I published in Nature and other scientific journals raising concerns about land application of treated sewage sludges, a.k.a. biosolids. EPA and the USDA are suppressing research by honest scientists while funding others to publish false and fabricated data to cover up adverse health effects.
In an editorial about my research in 2008, Nature referred to EPA's biosolids program as a failure of three presidential administrations. Fortunately, I was able to continue my research at the University of Georgia for a number of years, using funds EPA paid to settle multiple lawsuits I filed over retaliations it orchestrated at the highest levels of government. I continue to conduct research on public health problems linked to biosolids, supported by the Focus for Health Foundation in New Jersey.
Blowing the whistle on EPA's fraudulent biosolids program actually enhanced my career. Today, I'm more engaged in scientific research than ever. The heads of two federal agencies are currently supporting an institute I'm developing with the University of South Carolina. Our goal is to determine the full range of environmental agents potentially involved in triggering regressive autism.
I credit my success as a whistleblower to the unwavering support of my family, friends and many of my former coworkers at EPA and the University of Georgia. Also, my cases were handled by a leading whistleblower law firm in Washington, DC.
Before blowing the whistle, I contacted former congressmen John Linder and Charlie Norwood. They helped me develop political support in the U.S. Senate and House of Representatives, which led to congressional hearings when EPA retaliated. I also published research uncovering adverse health effects of biosolids, which gained national media coverage. A successful whistleblower must plan for a protracted battle, gather essential financial and legal resources in advance, be willing to suffer great personal losses if necessary, and always stay one step ahead of the opposition.
To understand why EPA often mishandles science, one must appreciate how disturbingly misguided some of its leadership, past and present, has been. In my book, Science for Sale, I discuss some notable examples, beginning with my own top career EPA boss, former Acting Assistant Administrator Henry L. Longest, II.

Join the Conversation
your thoughts matter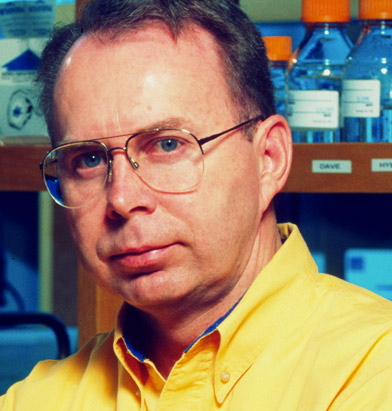 David Lewis, Ph.D.
Former U.S. EPA Research Microbiologist
David Lewis is an internationally recognized research microbiologist whose work on public health and environmental issues, as a senior-level Research Microbiologist in EPA's Office of Research & Development and member of the Graduate Faculty of the University of Georgia, has been reported in numerous news articles and documentaries from TIME magazine and Reader's Digest to National Geographic.