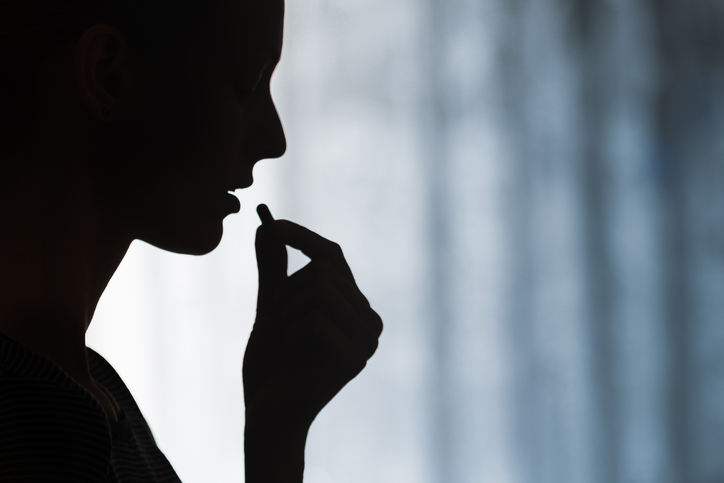 Pharmaceutical advertisements on television promote medication for seemingly harmless medical conditions and then list numerous, serious and potentially fatal side-effects. In many of the ads, the side-effects of the treatment sounds more serious than the medical condition the drug was designed to treat.  For example, medication for an unsightly but otherwise benign toe nail fungus can cause headaches, diarrhea, rash, and death by liver failure. These ads typically end with "just ask your doctor for a prescription."
According to a 2015 article, The United States and New Zealand were the only two countries that allow direct to consumer advertising for pharmaceutical products. Legally, drug companies, are required to list all possible side-effects when advertising, even if the effect is very rare.
Interestingly, one side-effect of antidepressant medication is worsened depression. Depression is one of those terms that we use to describe a full range of symptoms, feelings or behaviors but for purposes of this article we will adopt the Major Depressive Disorder (MDD) definition of depression. Generally speaking, MDD, is characterized by a persistent feeling of sadness or a lack of interest in formerly pleasurable activities and the symptoms become serious enough to interfere with daily life.
What's the Deal with Depression?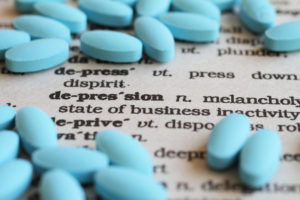 Major depressive disorder (MDD) is very common in the United States. One study found that 21% of people have experienced a Major Depressive episode in their lifetime. Additionally, the study also reveals the number of people taking antidepressants has climbed in the last three decades. The number of people taking antidepressants can be as high as 19% in certain subgroups.  So, what is causing people to become more depressed?
One study demonstrated that depressed people who use antidepressants are far more likely to suffer a relapse of major depression than those who avoid antidepressants. For the study, authors analyzed dozens of previously published studies to compare outcomes of patients who used antidepressants, to those patients who used placebos, a substance that has no therapeutic effect. They found that antidepressant users have a 42% chance of a relapse, as compared with a 25% chance for those who did not take the antidepressant medication. In other words, the individuals who used antidepressants are almost twice as susceptible to future bouts of depression.
Depression Linked to Suicide
Depression is more than feelings of fleeting sadness and unhappiness; depression can be fatal and is linked to suicide. "Ninety percent or more of people who kill themselves have a mental disorder before the time of their death," says Paula Clayton, MD, medical director for the American Foundation for Suicide Prevention in New York City. "Sixty percent have major depression.
The link between depression and suicide is strong. But what if the relationship between depression and suicide is complicated by the fact that one of the side-effects of antidepressant medication is suicidal thoughts and behavior?
In 2004 the Food and Drug Administration (FDA) issued a warning that children and adolescents taking antidepressant medications, specifically serotonin reuptake inhibitors (SSRIs), might experience increased suicidal thoughts and behaviors. In June 2005, this warning was extended to include young adults up to age 25. The FDA required antidepressant drug manufacturers to add a "black box" to the label warning about the increased risk for children. Placing a black box around a warning, like those for cigarettes, is the strongest type of warning about risks that the FDA requires.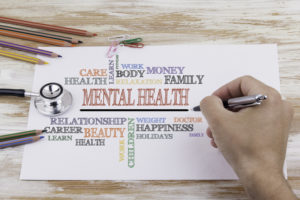 Despite the presence of the FDA black box warning, much of the research about the role of antidepressants with suicidal behavior and ideation is inconclusive. For example, a study conducted by Dr Shelton, a consultant for Eli Lilly and Pfizer (who has received support from Eli Lilly, Euthymics Bioscience, Forest Pharmaceuticals, and Pfizer), found no evidence of increased risk for suicidal ideation or behaviors for SSRI or SNRI antidepressants. Eli Lilly and Co's. – Prozac, Pfizer Inc's.- Zoloft, and Forest Laboratories Inc's. -Celexa are in the class of SSRI or SNRI antidepressants.
The Antidepressant Market Expands
There were two common themes in the research articles on the topic of the relationship between suicidal ideation and antidepressant use; the studies were generally inconclusive and the financial disclosures, funding or potential conflicts of interest, indicated that most researchers had some past or current relationship with the major manufactures of the medication. GBI Research analysis shows that the overall global antidepressant market was valued at $11.9 billion in 2011. The market was forecasted to reach revenues of approximately $13.4 billion by 2018.
So, given the inconclusive nature of the research studies, it seemed logical to look at the data regarding actual use.  The Food and Drug Administration (FDA) has a website that allows consumers to look up a medication and gives a list of adverse events associated with that medication. Adverse events are unintended pharmacologic effects that occur when a medication is administered correctly while a side- effect is a secondary unwanted effect that occurs due to drug therapy.
Entering the brand names of the SSRI-depressants into the query field, starting with Prozac, generated a list of the adverse events that people experienced from taking the medication. A quick scan of the patient outcome column revealed three deaths, two from completed suicide and one from cardiac failure Not Otherwise Specified (NOS) and one commitment of murder. The results for Celexa and Zoloft had the same references to death; some from medical complications and others from completed suicide.
Violence Climbs with SSRI Use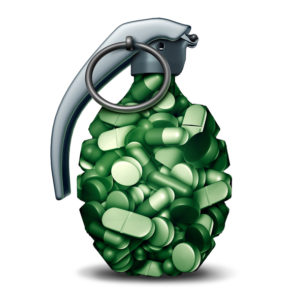 But back to murder… A quick google search of SSRI's results in a glut of nightmare stories associated with violence, suicide and links to school shootings. Dr. David Healy, an international expert in psychopharmacology, estimated that 90% of school shootings, over more than a decade leading up to 2012, were linked to SSRI antidepressants (e.g., fluoxetine, paroxetine, sertraline, etc.).
According to some reports, as many as 36 school shootings and/or school-related acts of violence have been committed by those taking or withdrawing from psychiatric drugs. Eric Harris and Dylan Klebold killed twelve students and a teacher at Columbine High School.   Eric was on Luvox, an antidepressant.  The Virginia Tech shooter killed thirty-two people and he was on an antidepressant.  While withdrawing from Prozac, Kip Kinkel murdered his mother and stepmother.  He then shot twenty-two classmates and killed two.  Jason Hoffman wounded five at his high school while he was on Effexor, also an antidepressant.
The Risks Can Be Frightening
The nature of mental illness, depression, suicide and violence do make establishing causality nearly impossible but there have been cases where individuals, under the influence of antidepressants have been acquitted of murder. A Canadian man, David Carmichael, who killed his 11-year-old son in 2004 while suffering delusions under the influence of antidepressant was released from psychiatric treatment in 2008 and later given an absolute discharge in the case. Mr. Carmichael now campaigns to raise awareness of the potentially dangerous side-effects of prescription drugs.
These examples, though scary and worthy of further exploration, are anecdotal and not causal. According to data on the Regulatory Affairs Professionals Society (RAPS) ,the largest global organization of and for those involved with the regulation of healthcare and related products, 1,453 drugs have obtained FDA approval as of December 31, 2013. According to a 2015 study, the estimated overall prevalence of US adults using medications with depression as a potential adverse effect was 37.2%.  Additionally, the pharmacological causes of depression are not restricted to just antidepressant medications.
According to Harvard Medical School,  numerous classes of drugs ranging from allergy and birth control pills to blood pressure and statin drugs have depression as a side-effect.  The fact that depressive symptoms are now occurring in people, without a history of depression, as a side-effect of prescription medication, has implications for depression treatment. Depression is a serious medical condition with the potential for life threatening consequences. Furthermore, the pharmaceutical interventions for depression can pose serious side-effects which can be worsened by abruptly stopping a medication without medical supervision.
Learn Your Options
It is advisable to do your research before starting an antidepressant, or any medication, to understand all the possible side-effects, and possible adverse events associated with the medication. A critical step before you "just ask your doctor for a prescription" is to find a specialist, specifically a psychiatrist, who understands depression, antidepressants, and complimentary treatments more thoroughly than a primary care doctor.
Primary care providers prescribe 79% of antidepressant medications and see 60% of people being treated for depression in the United States most with little support from specialist services.  There are numerous alternative and complimentary treatments for depression that a psychiatrist will be experienced with.
While antidepressants can be an important component of a treatment plan to address depression, it is important to make sure you are taking these medications in the safest and most well-informed way.  The information provided by the specialist will give the information needed to determine if the benefits outweigh the risks.