The Oconee Enterprise, September 8, 2016:
Dr. David Lewis
In 1994, the president of the National Association of Dental Laboratories wanted me to find out whether workers in dental laboratories are at risk of contracting HIV from impression materials used to make crowns and bridges. Dental labs are typically mom and pop operations where people handling materials contaminated with blood may have little if any formal training in infection control.
Dr. Lewis' article posted in The Oconee Enterprise – Click to enlarge
The first time I ever visited a dental lab, the owner showed me samples of dental impressions covered with blood while he finished eating a sandwich. Disinfecting them didn't help much. When he trimmed them with a scalpel, red blood flowed from air pockets inside the semi-solid polymers, which the dentist had pressed against a patient's bleeding gums. Fortunately, our research demonstrated that polymers used for dental impressions contain one or more chemicals that deactivate HIV. We were able to reassure the industry that HIV-transmission did not appear to be much of a problem when compared with hepatitis B and C.
To improve infection control guidelines within state agencies, the NADL asked a lobbyist in Washington, DC to assist me. When I asked why he donated his time, he said he felt guilty about representing a tobacco company for many years. He jokingly said he never told his mother he was a lobbyist because it would break her heart. Instead, he told her that he ran a house of prostitution. She could live with that.
Scientists who truly serve the public interest will never match the kind of resources that the tobacco industry, pharmaceutical companies and others invest in lobbyists to control Congress and state legislatures. But what they lack in finances can be outweighed by good character and honesty.
For example, the president of a Washington, DC lobbying firm arranged a meeting with the head of the National Institute for Environmental Health Sciences in which I pitched a research strategy I volunteered to develop for the Autism Policy Reform Coalition. APRC represents over 100,000 mothers of children with regressive autism. The research is aimed at understanding the role exposures to complex mixtures of environmental pollutants may play in triggering autism. NIEHS has since fast-tracked five of our research proposals for possible funding.
The president of the lobbying firm, which represented the Trump Organization in 1999, was a life-long Republican who worked for Sen. Bob Dole's presidential campaign. During the nomination process, Secretary Clinton met with him to discuss our efforts to accelerate research on autism and take a different approach. She promised to work with us if elected. What comes of it remains to be seen. Nevertheless, when scientists connect with lobbyists willing to serve the public interest, science can be advanced in ways that would otherwise be impossible.
The opinions expressed are those of David Lewis, Research Director for the Focus for Health Foundation in Watchung, NJ (focusautism.wpengine.com/davidlewis), author of Science for Sale (Skyhorse Publishing, NY) and CEO of Saxon Road Church Inc. in Watkinsville, Georgia.

Join the Conversation
your thoughts matter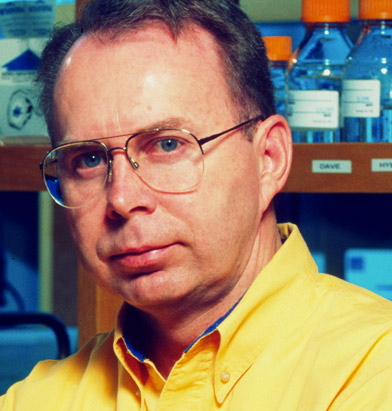 David Lewis, Ph.D.
Former U.S. EPA Research Microbiologist
David Lewis is an internationally recognized research microbiologist whose work on public health and environmental issues, as a senior-level Research Microbiologist in EPA's Office of Research & Development and member of the Graduate Faculty of the University of Georgia, has been reported in numerous news articles and documentaries from TIME magazine and Reader's Digest to National Geographic.