The Oconee Enterprise, December 15, 2016:
Dr. David Lewis
In the late 1980s, a University of Florida student named Kimberly Bergalis contracted HIV-AIDS from her dentist. By converting HIV RNA to DNA, and comparing DNA sequences, the CDC discovered at least six patients and their dentist all shared the same strain of HIV. One of them, a retired schoolteacher named Barbara Webb, provided a blood sample to me and my coauthors at Washington University's Retrovirus Clinic and Loma Linda University's School of Dentistry. We used it and other blood samples from AIDS patients to assess the potential for HIV to be transmitted by routine dental procedures.
Dr. Lewis' article posted in The Oconee Enterprise – Click to enlarge
Our research published in Lancet and Nature Medicine demonstrated that internal areas of dental handpieces used to drill and polish teeth often contain visible traces of blood. HIV remained infectious for a week or longer when mixed with greases and oils inside these devices. Disinfection is virtually useless because lubricants with microscopic pockets of blood and tissue trapped inside repel aqueous germicides. We found that the risk of contracting HIV from sharing non-heat-sterilized dental devices with HIV-infected patients is similar to a needlestick injury, approximately 1 in 300.
Based on these findings, manufacturers redesigned the devices to better tolerate heat-sterilization. Then the CDC recommended that they be heat-sterilized after every use; and the FDA required that all dental practices comply.
Recently, the Veterans Administration in Tomah, Wisconsin, notified 592 patients that they may have been infected with HIV and two hepatitis viruses, HBV and HCV, by their dentists failing to comply with heat-sterilization standards. Similarly, in 2009-2010, a dentist working in St Louis, Missouri, potentially infected 1,812 veterans by failing to heat-sterilize these devices.
In St. Louis, two patients were found to have been recently infected with HBV, and two with HCV. The VA, however, ruled out dentistry as the source because their infections were not clustered. In other words, the patients didn't share the same appointment dates. But neither did any of the Florida HIV cases, where dental patients with matching HIV DNA fingerprints were each awarded a million dollars in damages.
Dental and endoscopy clinics operated by the VA are plagued with infection-control problems involving thousands of veterans at a time. The VA is required to determine "the probability and magnitude of harm" whenever large numbers of patients are potentially harmed.
Viruses embedded in bits of tissue lodged in nooks and crannies of difficult to clean dental and medical devices may not become dislodged with reuse for weeks or months. Sporadic infections, therefore, are not always clustered. DNA fingerprinting is the only sure way to tie these infections to dirty dental and medical devices. Only then can the VA fulfill its obligation to determine the magnitude of harm done at dental and endoscopy clinics where serious lapses occur with infection control.
The opinions expressed are those of research microbiologist David L. Lewis, PhD., author of Science for Sale (Skyhorse Publishing, N.Y.)

Join the Conversation
your thoughts matter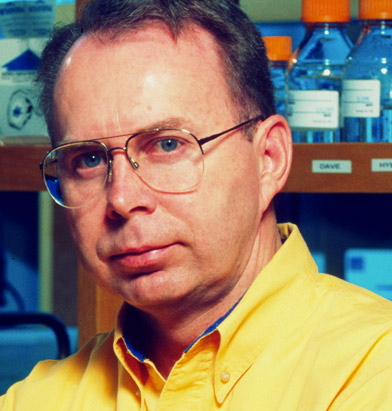 David Lewis, Ph.D.
Former U.S. EPA Research Microbiologist
David Lewis is an internationally recognized research microbiologist whose work on public health and environmental issues, as a senior-level Research Microbiologist in EPA's Office of Research & Development and member of the Graduate Faculty of the University of Georgia, has been reported in numerous news articles and documentaries from TIME magazine and Reader's Digest to National Geographic.