October 12, 2015 | Tiffany High
A second Legionnaire's disease cluster has developed in the Bronx. As of October 2, there were 13 documented cases including one person who has died. The new cases can be attributed to 15 different cooling towers in the Morris Park area that tested positive for Legionella bacteria. Officials repeatedly reported that every affected patient had underlying health issues.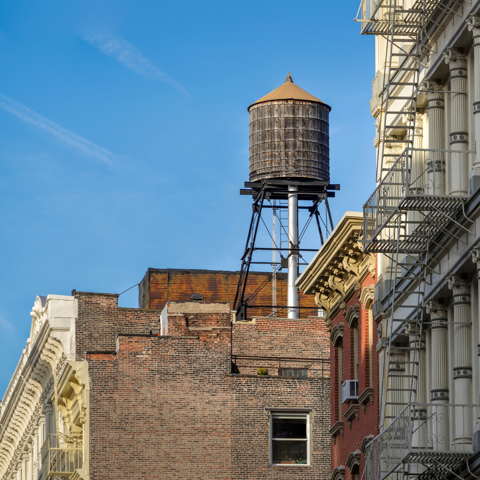 Reluctance to acknowledge that these underlying health issues are likely a result of the toxic environment in which these residents live highlights a continued failure to connect the dots.
Not all patients who were exposed to Legionella bacteria became ill with Legionnaire's disease. Why were some luckier than others? The answer lies in social determinants of disease.
Because of these outbreaks, New York State now regulates routine Legionella testing. All cooling towers must be registered and then tested within 30 days, and every 90 days thereafter. The increased requirements for surveillance has revealed Legionella bacteria contamination in multiple additional cooling towers across the New York metropolitan area. New cases of contamination were discovered within wealthier Long Island enclaves. No one got sick.
Unlike prior cases in the South Bronx that affected a population of lower socio-economic status – individuals with a higher risk of having a compromised immune system – these new discoveries occurred in communities that are statistically less likely to be exposed to and compromised by harmful environmental toxins. The fact that no one was sickened in these wealthier areas – even though their residents were exposed to the same bacteria – should be an eye opener for everyone involved. Improving health is dependent upon changing social factors that negatively affect disadvantaged populations.
Identifying the 'source' of the bacteria is not equivalent to uncovering the cause of the disease.
Regulatory agencies need to take a look at the bigger issues behind these outbreaks – like availability of heathy food choices, poor air quality, access to adequate medical care, and the enormous burden that stress related to financial and social inequalities places on vulnerable populations – if they genuinely want to make a positive impact on public health.
Why the Legionnaire's outbreak was more than just bad luck. . .

The impact of the recent Legionnaire's Disease outbreak is not a solitary problem, but a crisis that illustrates the social determinants influencing an entire community's health.
Stay Informed. . . Stay Healthy!
---

Join the Conversation
your thoughts matter
Resources: