The Oconee Enterprise, June 23, 2016:
Dr. David Lewis
In 1998, British scientists reported in The Lancet that, in a group of twelve children with autism, most suffered from an intestinal condition called colitis. Most had also developed autism within a matter of days after suffering seizures and other severe reactions to MMR vaccine. Scientists have since confirmed the connection between autism and colitis; but whether vaccines are ever to blame is hotly debated.
As a microbiologist researching the role pollution may sometimes play in triggering autism, I often speak at meetings attended by parents of children with autism. Even today, a number of hands will go up if you ask such groups whether any of their children began to develop normally, then suddenly developed autism immediately following a severe reaction to vaccines.
Dr. Lewis' article posted in The Oconee Enterprise – Click to enlarge
In 2010, Lancet's editors retracted the 1998 report after the UK General Medical Council revoked one of the British authors' medical licenses over ethical misconduct. That same year, the British Medical Journal, which is sponsored by manufacturers of MMR vaccine, began publishing a series of articles by a freelance reporter named Brian Deer. He claimed that the Lancet report contained fabricated data, but that the original microscope slides and other proof were missing. Since then, the CDC has published a number of studies concluding that vaccines do not cause autism.
Was that the end of the story? No way. This is the story that never ends. The High Court of England dismissed all of the ethical misconduct charges. Then Dr. Poul Thorsen, one of the scientists involved in the CDC studies, was indicted by the U.S. Department of Justice for fraud. Then another CDC scientist, Dr. William Thompson, admitted that he and his coauthors covered up data linking MMR vaccine to autism.
In the middle of all of this, I asked one of the Lancet authors what happened to the original data, which Deer claimed went missing? To my surprise, he showed me photographs of the original slides and data sheets, and let me submit them to the British Medical Journal for publication. One of the journal's own experts, who reviewed the documents Deer had claimed were lost, told a reporter at Nature that there is no evidence of fraud.
In 2004, a congressional investigation found that the CDC had destroyed data showing that high levels of lead in Washington, DC's drinking water were poisoning children. Virginia Tech professor Marc Edwards, who discovered the high lead levels in DC's drinking water discovered that, after the CDC's lead data "strangely disappeared," the CDC issued a new falsified report that was crafted "at the highest levels of the CDC." With the CDC destroying evidence, and scientific journals and their reporters lying about the evidence, why should we trust them instead of growing numbers of parents with first-hand accounts of what happened to their children?

Join the Conversation
your thoughts matter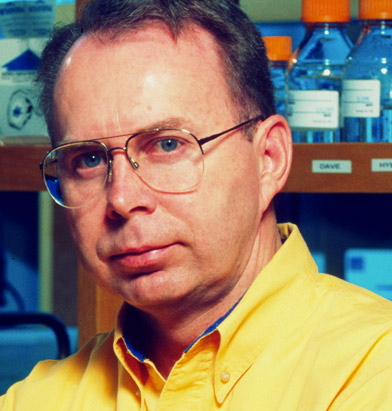 David Lewis, Ph.D.
Former U.S. EPA Research Microbiologist
David Lewis is an internationally recognized research microbiologist whose work on public health and environmental issues, as a senior-level Research Microbiologist in EPA's Office of Research & Development and member of the Graduate Faculty of the University of Georgia, has been reported in numerous news articles and documentaries from TIME magazine and Reader's Digest to National Geographic.