The Oconee Enterprise, April 20, 2017:
Dr. David Lewis
The Senior Executive Service (SES), which is composed of top civil service employees, links Presidential appointees to the rest of the federal workforce. When it comes to politics controlling science, the SES is where the rubber meets the road.
Unfortunately, the politicization of important areas of science by the SES at the behest of previous presidents cannot be reversed. At least not until President Trump appoints leading scientists who understand these problems, and are able to change the course of federally supported scientific research.
At science-based federal institutions, SES employees have a long history of violating scientific ethics and federal laws by creating whatever science they need to support their institutions' policies. They selectively issue federal grants and cooperative agreements to scientists who share their politics and goals at academic institutions. They also require that scientific articles prepared by career federal scientists be reviewed for policy implications. Any data or conclusions with negative implications are removed.
Federal regulations, guidelines, and policies dealing with science rest upon the consensus of the peer-reviewed scientific literature. And, based on the Supreme Court ruling in Daubert v. Merrell Dow Pharmaceuticals, so do federal courts endowed with the power to invalidate them.
Dr. Lewis' article posted in The Oconee Enterprise – Click to enlarge
Over the past several decades, massive amounts of federal funding have gone toward publishing whole bodies of peer-reviewed scientific literature solely to support the goals and actions of presidential administrations, and tip federal courts in their favor.
Under the Federal Grants and Cooperative Agreement Act of 1977, it's a crime to use federal grants and cooperative agreements to directly benefit the government. The Act, however, is widely ignored by federal agencies and academic institutions.
During the first Clinton administration, for example, an internal memo from EPA headquarters stated that the express purpose of a large cooperative agreement used to fund research at academic institutions across the United States was to "support the science and substance" of one of its regulations, and "overcome misinformation spread by opponents."
SES employees, and scientists within government and academia who do their bidding, will defend whatever research they have published for the remainder of their careers. Unless drastic measures are taken to correct this problem, the current body of politicized, federally supported research published in the scientific literature will remain in force in perpetuity. A good first step toward depoliticizing science would be to force federal agencies and institutions to retract any research they conducted in violation of the FGCA Act and published in the scientific literature.
President Trump should order all federal offices of inspectors general at federal agencies funding scientific research to review current and past internal documents related to federal grants and cooperative agreements. Scientific articles in which these instruments were illegally used to directly support federal policies should be retracted, and federal employees who committed the violations held accountable.
David Lewis is the Research Director for the Focus for Health Foundation in Watchung, NJ, and CEO of Saxon Road Church, Inc. in Watkinsville. The opinions expressed are those of the writer.

Join the Conversation
your thoughts matter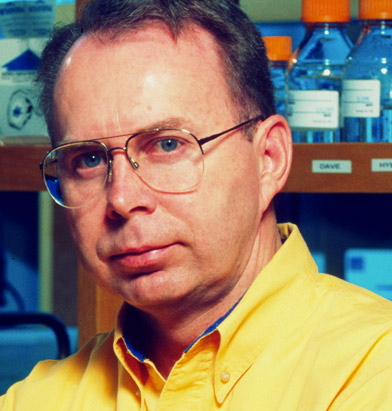 David Lewis, Ph.D.
Former U.S. EPA Research Microbiologist
David Lewis is an internationally recognized research microbiologist whose work on public health and environmental issues, as a senior-level Research Microbiologist in EPA's Office of Research & Development and member of the Graduate Faculty of the University of Georgia, has been reported in numerous news articles and documentaries from TIME magazine and Reader's Digest to National Geographic.