January 19, 2016
On January 5, 2016, a state of emergency was declared in Flint, Michigan by Governor Rick Snyder, after lead in the area's drinking water was discovered at toxic levels in the bloodstreams of its residents.
In the mid-1900's, Flint benefited from a booming auto industry which lasted until the late 1980's, when General Motors reduced its operations. Flint is now known as a financially troubled city, where 40% of its residents live below the poverty line, and 15% of homes have been boarded up and abandoned. Flint residents were already burdened with a multitude of hardships,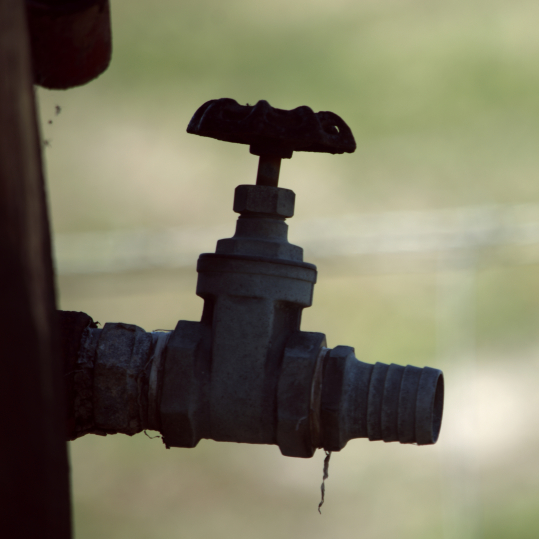 and now they can add long-term health conditions to the list.
The crisis began in 2014 when the city decided to stop drawing water from Detroit through Lake Huron (a service they paid for), and started taking it from the Flint River instead – a decision made solely in an attempt to save money. A 2011 study of the river water showed that it must be chemically treated before use. Federal regulations require that cities like Flint treat the water to control for corrosion, yet officials never properly addressed this issue. Despite complaints from residents, as well as evidence of lead in the water, no city, state, or federal official acted to protect the citizens of this disadvantaged community.
Although the city has switched back to drawing water from Lake Huron, the local water still contains dangerous levels of lead from recently corroded pipes, and government personnel are handing out water bottles and water filters as they wait for the water supply to return to safe levels.
Someone should have known
It's no news that lead is dangerous. Lead exposure can affect nearly every system in the body. The effects on the peripheral nervous system are more pronounced in adults, while the central nervous system is more prominently affected in children. Fetuses and young children are especially vulnerable to the neurological effects of lead, as the developing nervous system absorbs a higher percentage of this heavy metal. At higher levels, lead can cause permanent brain damage and even death. According to the CDC, "No safe blood lead level in children has been identified".
This past summer, Dr. Marc Edwards, an award winning scientist and leading expert in water corrosion, brought a Virginia Tech team in to test the Flint River water, and concluded it was 19 times more corrosive than the water Detroit was supplying. The fact that no one addressed the ability of Flint River water to corrode and increase lead levels before they switched the supply continues to shock most, but sadly, not Edwards. He had seen this kind of thing before.
It's not the first time
Today, people are demanding answers.
How could this have happened, AGAIN?
People who have been paying attention know that Washington D.C.'s water was lead contaminated, complete with cover-up, from 2001 to 2004, due to a change in treatment chemicals. Marc Edwards was on the scene, more than a decade ago, when government agencies failed to act responsibly once the danger became evident.
The wide-spread, multi-agency effort to downplay risk and misrepresent science during the D.C. water scandal was eye-opening for Edwards. As he writes in his forward to the book Science for Sale by Dr. David Lewis,
"…before living through it myself I would never have believed it possible."
The EPA knew about the problem in 2002, but continued to allow contaminated water to be consumed by disadvantaged citizens for two more years. They even got some help hiding their failures from the CDC, who published a study saying that no one was harmed by their elevated blood lead levels, even though all existing science clearly demonstrated that lead was, in fact, harmful. The study was later described as "scientifically indefensible" during a congressional investigation.
Lower socioeconomic groups suffer the most
Those with a financial advantage may very well have avoided harm, but the same cannot be said for lower income citizens. Those who struggle to make ends meet are disproportionately affected by lead in water. Older homes and apartments have pipes and fixtures that were manufactured prior to the ban on lead, and poor families don't have the means to replace this toxic equipment. These individuals don't have the money to buy water bottles, therefore rely on tap water to drink. Lower-income families also depend on WIC, which supplies only powdered infant formula that must be mixed with water (likely tap water) for consumption.
Similar incidents – not a coincidence
In 2000, Washington D.C.'s population was 60% black. Flint is close at 56%. Flint's median household income is less than half of the state of Michigan's. D.C's neighborhoods are highly segregated, with many falling into the 'high poverty' (greater than 30% living below the poverty line) category. In both cases, government and regulatory agencies not only failed to protect their residents, but actively sought to cover up the injustices committed.
Here's a timeline on how government showed its incompetency once again – this time in Flint, Michigan:
January 2015

Residents begin complaining about the appearance and smell of the water almost immediately after the supply is switched. A public meeting is held on the matter. No action is taken.

February 2015

A family goes public with a water test that shows lead levels at 104 ppb (15 ppb is the EPA limit). Shortly after, a Michigan Department of Environmental Quality employee sends a memo to EPA saying that the water system used an "optimized corrosion control plan". This was a lie. No action is taken.

March 2015

The City Council votes to do everything possible to go back to Detroit water. No action is taken.

April 2015

The family who had previously reported high water lead levels discovers that their son has lead poisoning. Response from city officials: the family's water supply was switched to a neighbor's garden hose. No other action is taken.

June 2015

A coalition of concerned Flint residents files a lawsuit, asking that the judge force the city to return to Detroit's water. The judge rejects the injunction. No action is taken.
Shortly after, an EPA memo is leaked to the press. This memo details that water in Flint is a "major concern" and that samples show high lead levels, and states that water should be a "serious concern for residents". The EPA scientist who wrote the memo is declared 'a rogue employee', and EPA officials state that they need more time to assess the situation. On a local radio station, an EPA spokesperson responds by saying that residents should relax, because there doesn't seem to be a problem with the water. No action is taken.

August 2015

The city files a report on water lead levels, which is then revised by the state. During the revision, the state dropped two samples from the data, manipulating the results so that the average fell to below the federal action level. One of the results that was omitted was rejected because it came from a home with a water filter, which could potentially lower the amount of lead found in the sample. This particular dropped sample registered the highest level of lead in the study. No action is taken.

September 2015

A group of scientists from Virginia Tech test the water from 300 homes. They find consistently high lead levels. One sample returns at 13,200 ppb. 5,000 ppb is considered toxic waste. No action is taken. That same month, a pediatrician accesses lead levels from a local hospital, and finds that the percentage of kids having high levels of lead in their blood had doubled since the switch.

Finally, on September 30th, the governor says they may have made some mistakes with their handling of the water situation in Flint.

October 2015

Flint issues a lead advisory, and the county declares a public health emergency. A week later, they hand out water filters. On the 8th, they decide to switch back to the Detroit water system, and on the 16th, they finally make the switch. It will take weeks for the water to be completely changed over. It will take months for the corroded pipes to stop leaking lead into the new water supply.


Unfortunately, it's too late for action. Many of the residents have already suffered from lead poisoning, especially those infants whose powdered formula was mixed with tap water during their first year of life.

Future effects on crime and special needs

An admission from the governor that 'mistakes were made' does nothing to reverse the damage that has already been done. Effects of high blood lead levels will not become clear for years or even decades, when statistics become available on special education needs and crime rates. Lead physically shrinks areas of the brain that control a person's ability to focus on tasks, regulate emotions, and control impulses. Studies show that lead-poisoned kids are six times more likely to end up in the juvenile justice system. They are also seven times more likely to drop out of school.

This is not the end for the residents of Flint, but just the beginning.

This man-made disaster could have been avoided if federal, state, or local government officials hadn't ignored evidence of water toxicity. Small amounts of lead should have been a strong enough indicator to take action. These government officials placed their fiscal responsibility above the health of trusting citizens.

The United Nations General Assembly declares that clean drinking water and sanitation are essential to the realization of all human rights. All people deserve equal access to clean water, and have a basic human right to health, as stated in Article 25 of the United Nations Universal Declaration of Human Rights. If these basic human rights were prioritized in the decision making process, Flint's vulnerable residents may never have been exposed to the tainted water supply.

Stay Informed. . . Stay Healthy!

---

Join the Conversation

your thoughts matter

References