April 13, 2016
Robert DeNiro was on the Today Show this morning, and the interview quickly went to his feelings on Vaxxed, a movie FFH was happy to fund, being pulled from Tribeca. He said a lot of things that I agree with. He has an autistic child, his wife feels that he got the shot and then regressed. Their story is like so many others that I've heard – the child gets vaccines, and then immediately regresses, only to be diagnosed with autism later on. These parents shouldn't be ignored. Unfortunately, the Tribeca sponsors, and even some of DeNiro's own friends, don't want these stories to be heard.
View the Vaxxed official trailer:
While a lot of the film focuses on William Thompson's statements about how the CDC forced him and his co-authors to manipulate their data, the real story is that the CDC higher-ups are heavily controlling the message to begin with. They decide the outcome first, then they get their researchers to publish what they want.
Even if William Thompson came out and said that the original study was sound, and that timing of MMR isn't a factor, the fact remains that the CDC has completely mishandled the vaccine/autism investigation since it first became an issue in 1998. They purposely designed a study to disprove Andy Wakefield, NOT to find the truth. Then they shut down all further research. Every news article reporting on it says the same thing – the science is settled. Since when are a couple of questionable CDC studies enough to serve as unequivocal fact, worthy of ending all related scientific inquiry?
DeNiro says "There is something there. All I wanted was for the movie to be seen. People can make their own judgement. But you must see it." If vaccines are safe for everyone, and they don't cause autism for anyone, then why are so many people so threatened by one movie?
The most important statement that DeNiro made was that there are some kids who just can't handle some vaccines. You have to find a way to identify those kids. The CDC spends zero dollars on this effort. They refuse to even entertain the idea, because if researchers identify a subset of children that are more vulnerable, then that would open up the vaccine conversation to negotiation.
I won't stop fighting for the "vulnerable child" – the one who can't handle so many vaccines so early in life. You have to start listening to the parents' stories and figure out which kids are susceptible to vaccine injury. Hopefully, Robert DeNiro won't stop either and it seems that Bob Wright agrees with him.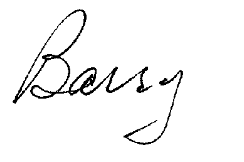 Join the Conversation
your thoughts matter