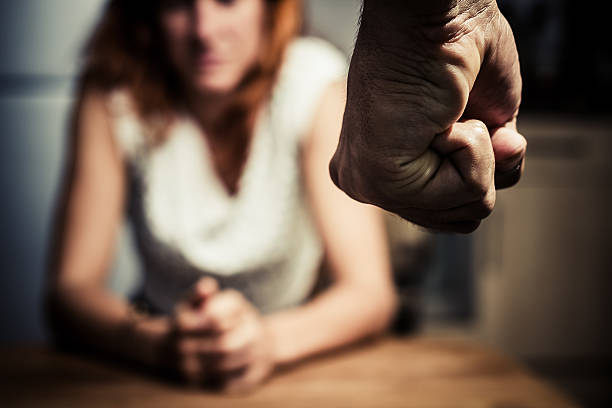 "Why doesn't she just leave?"
In many cases, there are very few places women who suffer domestic violence abuse can go that ensure family safety.  Single women with children are more likely to live in poverty under normal circumstances but add the complications that domestic abuse may bring (lack of access to bank accounts, inconsistent work histories, fear of requesting child support, complex post-traumatic stress disorder) make the realities of leaving almost impossible. Half of all homeless women and children in the US are fleeing domestic violence.   Though domestic abuse shelters are a temporary option for many women and children, women still fear retaliation from their abusers and consequences from the system; a system heavily steeped in patriarchy (a system of society or government in which men hold the power and women are largely excluded from it).
Gender inequality and reinforcement of patriarchal ideology is demonstrated with the treatment of domestic violence victims by the police, the family and criminal courts, and child protective services. Often women who seek protection from their abusers are at risk for losing their children.  Many states have policies that punish women for failing to protect their children when they live in homes with domestic violence. The women can be held responsible by Child Protective Services (CPS) for subjecting their children to witnessing domestic abuse, even when they are the victims of the abuse. This extreme scenario of victim blaming accepts the notion that women are equally responsible for the violence because of the fact they are not leaving their abusers.  To add further insult to injury, though CPS guidelines vary by state, parents can be charged with neglect when children are living in poverty. A mother's decision to leave an abusive spouse, which results in her child living in homelessness and poverty, puts her at risk for having her children taken from her.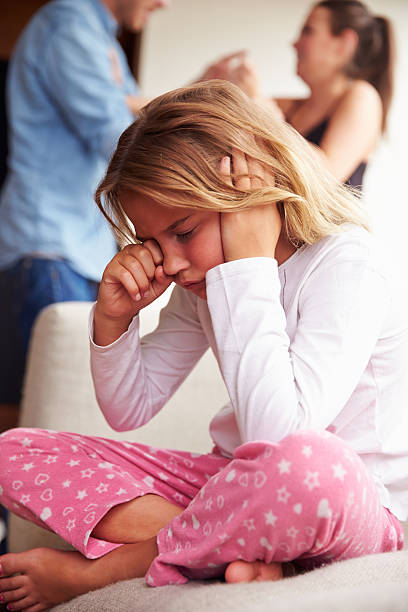 Many women stay in abusive relationships to protect their children from abuse. An estimated overlap of 30-50% between spousal abuse and child abuse (men who abuse their partners are more likely to abuse their children), yet despite this, many abusers are successful in getting unsupervised access and unrestricted custody of their children. A 2012 report by the American Judges Association states that, "batterers have been able to convince authorities that the victim is unfit or undeserving of sole custody in approximately 70% of challenged cases." Researchers speculate that men who are abusive to their partners typically have parenting styles that have detrimental impact on children as well. Family courts tend to downplay or ignore the abuser tendencies of the father and accept the believe that the domestic violence is an unhealthy pattern between both parents. Courts tend to overlook a father's history of spousal abuse and will applaud what they see as a positive attribute- their interest in being a part of the child's life. Abuse survivors recognize this interest for what it is; an attempt to retain control over their victim by using their children.
The conversation about Domestic Violence must be elevated from "why doesn't she leave" to "what are we doing to perpetuate and tolerate objectification and subordination of women?"  It has been consistently demonstrated that men who accept very patriarchal beliefs about gender roles have a higher likelihood of engaging in violence against women. To resist patriarchal ideology we all, men and women, need to explore our beliefs and actions to bring consciousness to what we are doing to condone toxic masculinity, male privilege, and gender inequality. Toxic masculinity is what can come of teaching boys that they can't express emotion openly, that they must be tough and can gain power through physical strength, that being like a "girl" means they are weak and inferior. Gender violence has its roots in the socialization of men to be more powerful than women and that they are taught to gain power by dominating others. Toxic masculinity hurts everyone, including boys. Rigid traditional gender stereotypes prevent male victims of sexual assault to come forward, men who are in domestically abusive situations to seek help (1 in 7 men have experienced physical violence from a male or female partner) and has been linked to adult male depression and substance abuse. The perpetrator and the victim are both a symptom of the larger problem, patriarchy and gender inequality.