The Oconee Enterprise, January 12, 2017:
Dr. David Lewis
In 1993, the U.S. Supreme Court ruled in Daubert v. Merrell Dow Pharmaceuticals that the admissibility of expert witness testimony rests upon the scientific literature. Whichever side carries the greatest weight in terms of peer-reviewed scientific articles wins. While scientists are required to acknowledge financial conflicts of interest with commercial entities that may profit from their research, no comparable requirements exist for government-funded scientists who publish data supporting government policies, guidelines and regulations.
As a case in point, Michael Cook at EPA headquarters in Washington, DC, amended a cooperative agreement with an industry trade association in 1996 so EPA could give grants to land grant universities to publish research supporting EPA's 503 rule. The rule allows municipalities to spread tons of treated sewage sludges, a.k.a. biosolids, on school playgrounds, farms and other public and private lands—without limiting levels of toxic chemicals and most heavy metals in industrial wastes contained in the material.
Dr. Lewis' article posted in The Oconee Enterprise – Click to enlarge
In his memo, Cook explained that this massive nationwide funding effort was needed to "gain acceptance of the science and the substance of the Part 503 Rule," and "overcome misinformation spread by opponents." According to Cook, it would provide 'scientifically credible' results for rulemaking efforts by EPA and state agencies, and make 'beneficial' use of biosolids non-controversial by the Year 2000.
The lead author of one such study at the University of Georgia was quoted in a national press release: "Some individuals have questioned whether the 503 regulations are protective of the public and the environment. This study puts some of those fears to rest." A federal judge later ruled that data EPA provided for the study were fabricated by the City of Augusta, Georgia.
High-profile cases of scientists at the CDC, EPA, USGS and elsewhere fabricating data to support government policies are taking a toll on public confidence in the scientific literature. Scientists caught doing it on their own are fired, even criminally prosecuted. But, those who do it to support the government are protected. This difference applies, for example, to CDC and EPA employees who covered up lead contaminated drinking water in Washington DC and Flint Michigan.
In 2015, Congress questioned EPA Administrator Gina McCarthy about EPA employees who were never disciplined for polluting major rivers in Colorado, New Mexico and Utah with mining wastes. EPA staff explained that the Agency focuses its criminal enforcement activities "on complex cases that involve a serious threat to human health and the environment or that undermine program integrity." Protecting federal research programs dealing, for example, with pollution, vaccine safety and climate change, is more important to the federal bureaucracy than scientific integrity. Unfortunately, the Supreme Court failed to recognize the willingness and ability federal agencies have to corrupt the scientific literature and overpower plaintiffs with impunity.
The opinions expressed are those of David Lewis, Research Director for the Focus for Health Foundation in Watchung, NJ (focusautism.wpengine.com/davidlewis), author of Science for Sale (Skyhorse Publishing, NY) and CEO of Saxon Road Church Inc. in Watkinsville, Georgia.

Join the Conversation
your thoughts matter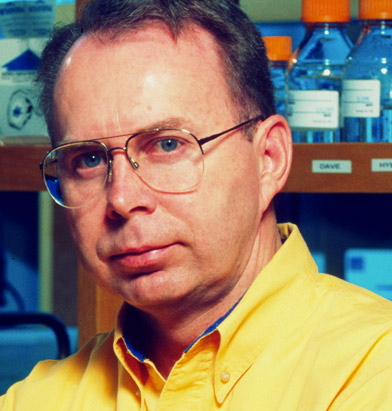 David Lewis, Ph.D.
Former U.S. EPA Research Microbiologist
David Lewis is an internationally recognized research microbiologist whose work on public health and environmental issues, as a senior-level Research Microbiologist in EPA's Office of Research & Development and member of the Graduate Faculty of the University of Georgia, has been reported in numerous news articles and documentaries from TIME magazine and Reader's Digest to National Geographic.