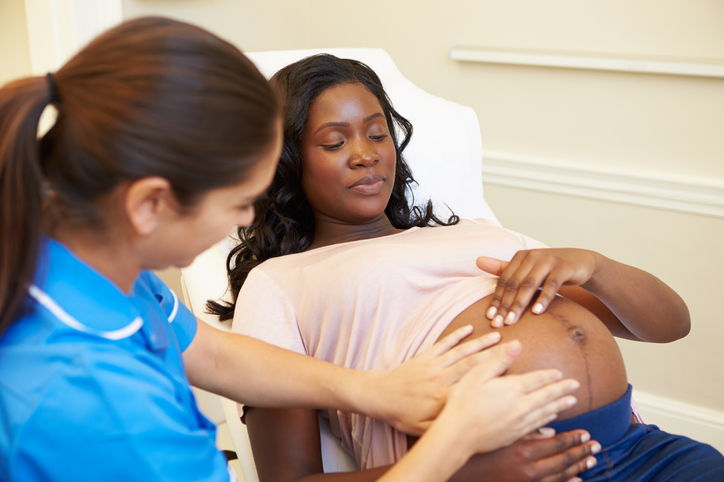 This is Part 2 of our series on Maternal Health disparities in NJ. Read Part 1.
Potential Solutions
To combat these issues, NJ First Lady Tammy Murphy is promoting her initiative with Nicholson Foundation to create Family Festivals in cities with the highest mortality rates, connecting all who care for a child with the state, county and local resources they might need. She is also creating a Black Maternal and Infant Health Leadership Summit to break down walls between professionals, each working independently from each other, which may keep best practices from being shared.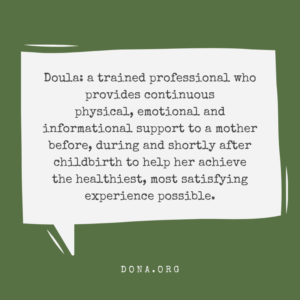 Her plan includes access to community doulas, women trained to support their pregnant peers with culturally appropriate, no-cost care throughout pregnancy, labor, birth, and the postpartum period. Studies have shown that doula care helps to shorten labor, reduce the need for pain medications, increase the positive feelings mothers have about their birth experience, as well as reduce c-sections and increase breastfeeding rates.
While private doulas are a more costly option, often out of reach of at-risk moms, with the new push to support mothers, there is legislation pending to require doula care be covered by Medicaid. This will be of great benefit to mothers who may not otherwise be able to afford one. Doulas are a little-known but truly impactful option to help eradicate the health disparities for women of color or women from low income communities, ensuring those most at risk have the support they need.
To root out the underlying racial disparities in the care of pregnant women of color, we would do well to learn from groups such as Ancient Song Doula Services, a doula collective in Brooklyn, NY, working for reproductive justice and to decolonize birth. In April, at their Black Mamas Matter Alliance Initiative they met to explore how to develop meaningful policy for black maternal health. As we elevate these efforts, all mothers and babies will benefit.
Legislation to the Rescue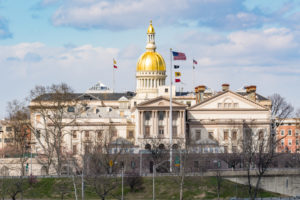 The NJ Assembly introduced 14-bill maternal health package in Jan 2019, and 6 of the bills passed in late March. A package of companion maternal health-focused bills was also introduced in the NJ Senate. Most notably, S. 3377 – The "Listening to Mothers Survey Act," requires the DOH to establish a survey to evaluate and improve maternity care access and services. The survey would measure patients' satisfaction with the quality of maternity care services they received and collect volunteered data on patient backgrounds.
What's a Doctor to Do?
When looking at medical care and management of labor and birth, there are several key areas maternity care providers can focus on to improve outcomes. First, by eliminating inductions before 39 weeks, and all non-medically indicated inductions – inductions chosen for reasons other than medical necessity such as convenience, discomfort, or over-concern – more serious interventions for the mother, and infant prematurity, can be then reduced.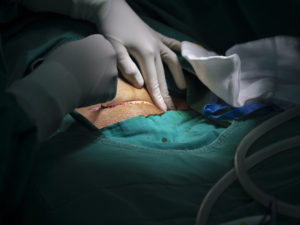 Secondly, by drastically reducing primary C-sections, currently being performed on an average of 35% of births in NJ (with some hospitals reaching over 40%) the incidence of mothers having serious complications can be decreased. The national target for Cesarean rates is 23.9%. NJ has a long way to go, hence the statewide initiative to reduce this percentage in the state's 48 hospitals delivering babies.
One dangerous complication of c-section surgery becoming much more common is called placenta accreta, increta, or percreta. This occurs when the placenta, the nourishment and blood supply for the baby in utero, grows too deep into, or even all the way through, the uterine wall, usually at the site of a prior C-section scar. Directly after the baby is born, the placenta then fails to detach, causing serious risk of hemorrhage, the need for emergency hysterectomy surgery, and even death. But, as providers are trying to do all across NJ and the US, if the first c-section can be avoided, this will not be a risk in subsequent deliveries.
Hospitals Must Shift Protocols to Save Mothers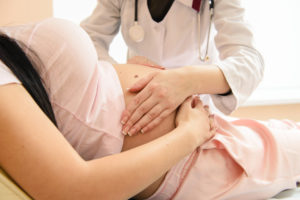 To better track maternal health data, hospitals in California have the opportunity to join the California Maternal Quality Care Collaborative, allowing hospitals to share data with each other to improve outcomes through an online tool called the Maternal Data Center. Members can use it to research interventions, i.e. induction rates or episiotomies, and quickly see how they influence outcomes. By sharing best practices and being able to change harmful protocols, they can improve the health of mothers and babies at a faster rate.
NJ hospitals would do well to follow California's lead in developing such a robust system so that they can use these findings to modify existing protocols, creating new protocols that can save mothers. Lives are literally depending on it.
The NJ Department of Health, has launched a joint research project called PRAMS (Pregnancy Risk Assessment Monitoring System), in association with the CDC, to improve health policy and programs. In addition, the Department of Health's Maternal Mortality Review system uses a multi-disciplinary approach to review all pregnancy-related deaths in order to improve statewide perinatal systems.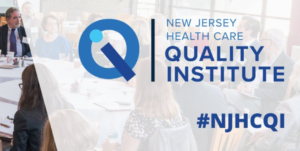 At the NJ Healthcare Quality Initiative, the team collects data on all aspects of health, but multiple initiatives exist to track various aspects of maternal and infant health. One project focused on lowering the c-section rate identifies high-performing hospitals (with low c-section rates), interviews the obstetricians and nurses there, gathering and sharing their best practices with other facilities.
Improving maternal and infant health is not about discovering new drugs or advancing new technology. We need strong hospital leadership, collaborative approaches with physicians and nurses, and empowered patients.
How Can Families Help?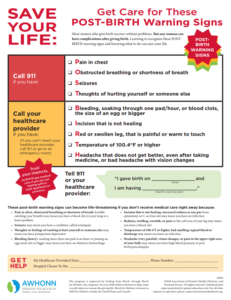 Once mothers leave the hospital, knowing what to look for during the postpartum period, and when to call a doctor, are a piece of the education needed for families across NJ. AWHONN, the The Association of Women's Health, Obstetric and Neonatal Nurses (AWHONN), supported by Merck for Mothers, developed an informative flyer and educational program for families and community members entitled, "Save Your Life: Get Care for These POST-BIRTH Warning Signs".
These warning signs can be remembered through the acronym POST-BIRTH, and include: Pain in the chest, Obstructed breathing or shortness of breath, Seizures, Thoughts of hurting yourself or your baby, Bleeding (soaking through more than 1 pad per hour), Incision that is not healing, Red or swollen leg that is painful or warm to touch, Temperature of 100.4 degrees or higher, Headache that does not get better, even after taking medicine, or bad headache with vision changes.
Although some families may know a few of these red flags, they probably do not know all of them. Armed with this knowledge the lives of more mothers could be saved after they return home from the hospital to recover.
Nurturing the New Mama
Families also need to be informed about how to care daily for a postpartum mother, but not just what constitutes an emergency, and learn how to nourish and support a new mother after the rigors of pregnancy and birth. The knowledge about postpartum healing has mostly been lost in the modern American lifestyle, but, interestingly, still thrives in multiple traditional cultures, such as those as diverse as Central and South America, China, and India.
These cultures have very specific, centuries-old practices about the best ways nurture a new mother, including special foods, teas, bodywork, and healing ceremonies, all meant to build a mother's constitution back up. Practitioners caution that when these practices are not followed, a woman may never fully bounce back after childbirth, much less remain strong and healthy into her old age.
Making a Difference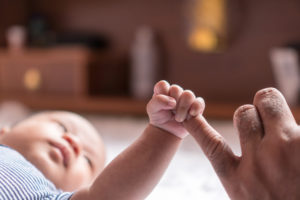 Summarizing the issue, NJ Health Commissioner Dr. Shereef Elnahal has said, "It's a tragic reality that race determines health outcomes for some New Jersey mothers and babies. Everyone — regardless of skin color — should be given an equal chance at a healthy, productive life. This is unacceptable, and we are confident these dollars will result in lives saved and results improved for families."
While the trends in statewide maternal mortality are abysmal, especially for women of color, there is a glimmer of hope knowing that some of the most important people in the state are laser-focused on this issue, passing bills, increasing budgets, and consistently raising awareness in the media. As the guiding message proclaims in the Lancet's 2016 series on global Maternal Health, "Every woman, every newborn, everywhere has the right to good quality care."