Speech Pathologist and Director, Pediatric Health Initiatives for Focus for Health Foundation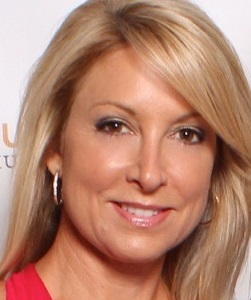 Sheri received a Bachelor of Arts degree in Speech Pathology and Audiology from Rutgers University and attained her Master of Arts degree in Communication Sciences and Disorders from Montclair University.
Sheri's clinical experiences include the University Hospital at UMDNJ in Newark, NJ, where she provided evaluation and treatment services in the Department of Physical Medicine and Rehabilitation and the Neonatal Intensive Care Unit.
Sheri was trained in Applied Behavior Analysis at the Douglass Developmental Disabilities Center, New Brunswick, NJ, where she treated children on the autism spectrum. For 10 years, she coordinated home programs in New York, New Jersey, and London, England. As a member of a trans-disciplinary team, Sheri conducted evaluations and treatment services for the birth-three year old population at the Milestones Child Development Center, Jersey City, NJ. As part of the Expansion Team, she provided homebound services to medically fragile infants and infants affected by pre-natal drug exposure.
Sheri is the Director, Pediatric Health Initiatives for the Focus for Health Foundation (FFH).  As Director to FFH, she contributes her clinical expertise to help guide the Foundation's mission addressing chronic health issues related to environmental causes.
Sheri is the founder of Rocking Horse Rehab, a pediatric rehabilitation and family wellness center specializing in equine assisted therapies, located at the Essex Equestrian Center in West Orange, NJ. Rocking Horse Rehab treats children with various disabilities including, cerebral palsy, spinal muscular atrophy, brain tumors, autism, rare syndromes, neuromuscular and psychiatric disorders. Rocking Horse Rehab was selected as "NJ's Favorite Kids' Docs" in NJ Family Magazine in 2009 and 2011 and as Hospital Newspaper's Pediatric Rehab and Family Wellness Center of the Month in 2009, 2010 and 2013. A pediatric speech pathologist, Sheri has been voted as "NJ's Favorite Kids' Docs" in 2012, 2015, 2016 and 2017.
FFH has been a proud partner with Rocking Horse Rehab since 2015.
As the Executive Director of The Autism Think Tank, N.J. (501(c)3), Sheri coordinates medical videoconferences with a team of distinguished physicians who collaborate on medically complex cases of autism around the globe. Sheri is solely responsible for all fundraising, community outreach, continuing education, marketing and public speaking engagements.
Sheri serves on the advisory board for Autism Family Services, NJ with other leaders in the field of autism. She is an international speaker on autism and has presented for Haven International in Ghana, Africa, Autism One in Chicago, Princeton University, Touro College/NYC, Seton Hall University, NJ Speech and Hearing Association, and PATH International. She has been a guest on the "Autism with Dr. Andy" radio show out of Manhattan Beach, CA and has been featured on CBS News, NBC News, NJN and multiple Cable networks.
Articles by Sheri A. Marino MA, CCC-SLP
Collaboration articles with FFH Team and Sheri A. Marino MA, CCC-SLP: