The Oconee Enterprise, August 26, 2016:
Dr. David Lewis
Prof. Stephan Lewandowsky of the University of Bristol and others discussed the difference between skepticism among qualified scientists versus outright denial of valid science in a commentary published last week by the Journal of Social and Political Psychology. Science denial is promulgated by individuals with financial, political, religious or other ideological conflicts of interest.
Dr. Lewis' article posted in The Oconee Enterprise – Click to enlarge
In public debates over climate change, GMOs, vaccine safety and other important issues, we should recognize the difference between genuine skepticism within the scientific community and disingenuous public debate powered by corporate greed and political shenanigans. The wild card in all of this, in my opinion, is institutional scientific misconduct, a term I coined for a panel discussion at Harvard University's School of Government in 2011.
Institutional scientific misconduct occurs when government agencies and academic institutions, often with industry connections, publish scientific studies supporting government policies and industry practices. This year, for example, I met with leading scientists working for a major government laboratory that collects data on climate change. During a lunch break, one scientist said to me: "David, I see the temperature data that are being collected, and what's being sent to Washington. They're not the same."
While working at EPA's Office of Research & Development and serving on the graduate faculty at the University of Georgia, I discovered how difficult it is to investigate certain government policies and industry practices. So difficult, in fact, that I had to support my research published in Lancet and Nature Medicine, which changed CDC and FDA infection-control policies, out of my own pocket. Suppression of science is a growing problem.
Prof. Robert Kuehn of the University of Alabama wrote in the American Journal of Law & Medicine: "As environmental issues grow in economic significance and as science takes on increasing importance in influencing public opinion and resolving environmental policy debates, suppression of environmental science has become increasingly common." Institutional scientific misconduct within government and academia, which includes suppressing valid science, is a form of science denial.
On the cover of my book, Science for Sale, Prof. Lewandowski commented about science denial on both sides: "While there are many contributing factors, Dr. Lewis turns the spotlight on the role of governments and scientific institutions." He later invited me to participate in a meeting of the Royal Society of London where scientists showed considerable interest in the role public institutions play in science denial. Naomi Oreskes, a Harvard professor of the history of science, began the final session by asking me to elaborate further. Last week, Donovan Hohn of the New York Times described institutional scientific misconduct in an article about lead contamination in Flint Michigan, and mentioned my book. Such awareness is an important step toward addressing this problem.
The opinions expressed are those of David Lewis, Research Director for the Focus for Health Foundation in Watchung, New Jersey (www.focusforhealth.org/davidlewis), author of Science for Sale (Skyhorse Publishing, NY) and CEO of Saxon Road Church Inc. in Watkinsville, Georgia.

Join the Conversation
your thoughts matter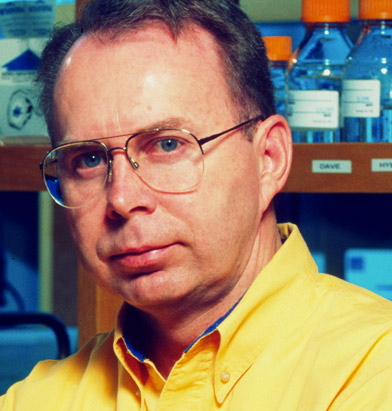 David Lewis, Ph.D.
Former U.S. EPA Research Microbiologist
David Lewis is an internationally recognized research microbiologist whose work on public health and environmental issues, as a senior-level Research Microbiologist in EPA's Office of Research & Development and member of the Graduate Faculty of the University of Georgia, has been reported in numerous news articles and documentaries from TIME magazine and Reader's Digest to National Geographic.