Proud to Support Series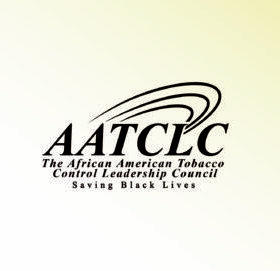 Formed in 2008, the African American Tobacco Control Leadership Council (AATCLC) partners with community stakeholders, elected officials, and public health agencies to inform the national direction of tobacco control policy, practices, and priorities, as they affect the lives of Black American and African immigrant populations. The AATCLC has been at the forefront in elevating the regulation of mentholated and other flavored tobacco products on the national tobacco control agenda.
Most notably the AATCLC has assisted Chicago, Minneapolis-St. Paul, Baltimore, and California cities in adopting and/or implementing Buffer Zones. A Buffer Zone is local legislation that establishes a 500-1000 foot perimeter around schools prohibiting the sale of all flavored tobacco products including menthol. The methodology used to adopt the Buffer Zone includes outreach, engagement, and education of elected officials, clergy, community-based organizations, youth groups, and the media. It is the pivotal intersection between public policy, tobacco control, and social justice. Establishing Buffer Zones to protect inner city children reduces access to tobacco products, de-normalizes tobacco consumption and pushes back against the predatory tobacco industry targeting of these communities. It is arguably the strongest public policy to do so. We have found this process compellingly engages African Americans because it is relevant and resonates with the issues that impact their communities.
For more information about any future events and community action, please visit: African American Tobacco Control Leadership Council (AATCLC)