The Oconee Enterprise, March 9, 2017:
Dr. David Lewis
A decade ago, Joseph Berger of the NY Times described Ph.D. students writing their dissertations with gray-streaked hair, laboring to create masterworks that everyone hopes will finally get their careers under way. Half of them dropped out, dissertations were the major stumbling block, and the age of the typical graduate was 33.
America's greatness, in large part, depends on its scientists. But, without "doctor" in front of their names, they have little chance of ever developing and running their own research programs. Getting a Ph.D. degree in chemistry, biology and other areas of science requires conducting and publishing novel research, which can take five years or more.
My case was an exception. Ever since middle school, I devoured any information I could find on different areas of scientific research. High school science teachers let me conduct my own experiments. Back then, chemical supply companies and a local pharmacy would let me order whatever I needed for science projects. Then, after working part-time as a student lab assistant for several years at the University of Georgia and EPA, I was already developing and publishing my own research in my early 20s.
Dr. Lewis' article posted in The Oconee Enterprise – Click to enlarge
After getting a B.S. degree in microbiology and landing a career appointment as an EPA microbiologist, UGA's director of marine programs encouraged me to apply to a Ph.D. program in ecology. It allowed me to submit a collection of my EPA research papers for my dissertation. I completed the program in only 18 months. Soon afterwards, I had my own research program and became the only EPA scientist to be lead author of studies published in Nature and Lancet.
My wife and I have two children who are far more gifted than I am. But they are much less fortunate so far as shortening their Ph.D. programs. Our youngest son didn't discover his love for science until he was half way through law school. When he did, he postponed his law degree for two years while he worked in a cancer research lab and took extension courses to fill in the science courses he missed as an undergraduate. After finishing law school, he followed in his older brother's footsteps by entering a Ph.D. program in biology.
Despite excelling in law and science at Harvard, he dropped out of a Ph.D. program at Stanford to run a foundation on organ preservation. Five more years working on a Ph.D. was too long to postpone his career. His older brother is currently taking a break from working on his dissertation. Altogether, our family reflects the two most formidable obstacles to working as a research scientist. One is completing a Ph.D. program. The other is having a successful career ended when your results threaten important government policies or industry practices.
The opinions expressed are those of David Lewis, Research Director for the Focus for Health Foundation in Watchung, NJ (focusautism.wpengine.com/davidlewis), author of Science for Sale (Skyhorse Publishing, NY) and CEO of Saxon Road Church Inc. in Watkinsville, Georgia.

Join the Conversation
your thoughts matter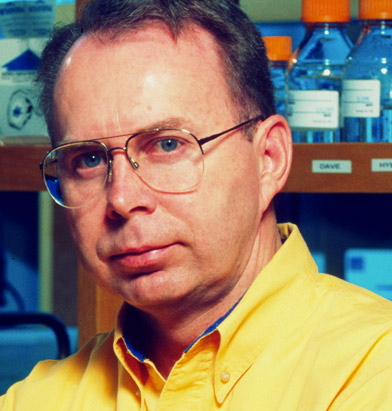 David Lewis, Ph.D.
Former U.S. EPA Research Microbiologist
David Lewis is an internationally recognized research microbiologist whose work on public health and environmental issues, as a senior-level Research Microbiologist in EPA's Office of Research & Development and member of the Graduate Faculty of the University of Georgia, has been reported in numerous news articles and documentaries from TIME magazine and Reader's Digest to National Geographic.