This article is part two of a four-part series.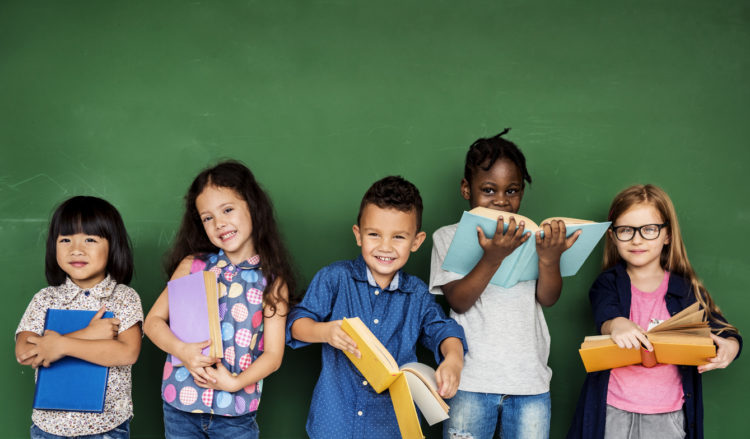 Have you ever heard this phrase? That peanut bans "create a false sense of security?"
Isn't it interesting that the allergy parent who embedded that phrase into society—Anne Munoz-Furlong, the founder of the Food Allergy and Anaphylaxis Network— accepted a $14,000 grant from the Peanut Foundation in 1999 to "educate parents and decision makers that peanut bans do not work?"
Is there truth to that statement, or is it merely a reflection of the fact that school peanut bans weren't financially working for the members of the Peanut Foundation? Of all the allergy parent tools in your toolbox, is a false sense of security one of them? Probably not.
The critical years to enlist others to help protect your child with a peanut-free environment are pre-school through age 12. Beyond the age of 12, kids are less likely to transfer peanut protein into their eyes by absentmindedly rubbing them. They also grow out of putting their fingers in their mouths, and have the impulse control to turn down a cookie offered by another child. They're more likely to be aware of their anaphylaxis symptoms, and according to the American Academy of Allergy Asthma & Immunology, be mature enough and strong enough to self-inject epinephrine.
If you don't ask, the answer will always be "No"
While it may seem like a big request, getting a school to ban peanuts and tree nuts from the cafeteria and homemade lunches isn't impossible. In a school with 300 students, the school nurse most likely already has a dozen sets of EpiPens in her office just for peanut and tree nut-allergic kids. If you want to explore implementing a peanut and tree nut ban at your child's school, set up a meeting with your school principal and head administrators to present your case. It might be a good idea to schedule it before school lets out for the summer, and outline these eight points of what a "peanut and tree nut aware" school would look like for them.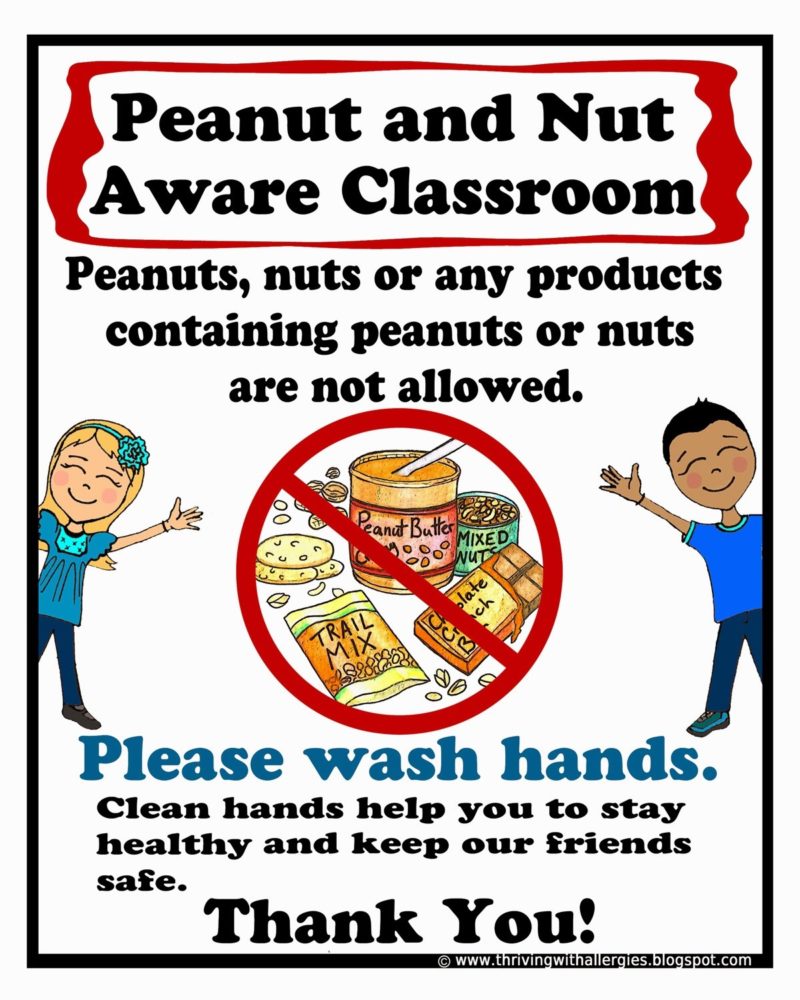 • Schools should be equipped with laminated "no nuts or peanuts" signs to fix on all exterior building doors, common rooms for art and music, and classrooms that have allergic children.
• A qualified individual should educate teachers on the symptoms of anaphylaxis, how to properly restrain a child before injecting, and review the steps the school should take to make sure they have zero episodes of anaphylaxis in the upcoming year.
• The administration could send friendly reminders over email before all special holiday events and field trips.
• There would be signs for handwashing procedures when kids arrive in the morning. Peanut butter for breakfast is sticky, will transfer to toys and art supplies, and doesn't come off with a rinse.
• Parents should be provided with a list of common tree nuts: almond, walnut, pecan, cashew, hazelnut, pistachio, macadamia and pine nut. Coconut is not a tree nut, and neither are seeds. Nutella is made of hazelnut, which many parents don't realize.
• Parents could print a menu of healthy alternative lunch ideas to share at school registration to get wheels turning about lunches that don't involve PB&J.
• School administration would train teachers and cafeteria employees to take a closer look at foods that appear to contain peanut or tree nuts, especially dips, granola bars, trail mix, and sandwiches.
• The school would institute a policy that any foods with peanut or tree nut on the ingredient list will get sent home by school staff with a note to parents. The child could be given a replacement snack from the cafeteria that's charged to their account.
Remember that parents of non-allergic kids usually aren't the label readers that allergy parents are, and one or two peanut snacks are likely going to accidentally come into the school on a daily basis. Keep in mind that accommodating for peanut and tree nut allergies doesn't include preventing cross-contaminated snacks from coming in.
Legally protected disability
Peanut free school or not, your allergic child is entitled to be protected with a 504 Plan, although some school administrators feel that creating an Individualized Healthcare Plan (IHCP) offers better coverage for their students. If your child is also in need of special education, they may qualify for an Individual Education Program (IEP). It's a good idea to schedule a meeting with your school's nurse and principal the summer before school starts to discuss what plan is best for your child.
Schools will ask that you fill a prescription for fresh epinephrine injectors to keep in the nurse's office just before school begins. Your state will also require your child's doctor to fill out a form in order to carry or store epinephrine at school. This form includes step-by-step instructions in the event your child goes into anaphylaxis.
I recommend having the pharmacist apply the prescription label to the epinephrine twin pack tube instead of the box, and taping a current passport size photo of your child on the outside.
For added safety, you may want to remind your child's teacher to carry two epinephrine injectors in a waist pack for all field trips. Some teachers carry a second set on the playground. If allowable under your state's laws, epinephrine should not be kept behind a locked door or in a locked cabinet. When your child is mature enough, check if your state law allows them to carry their own injectors.
What do the statistics say?
Paradoxically, this first-of-its-kind 2016 study of 200 peanut-free schools in Massachusetts concluded that peanut-free lunch tables protected children from episodes of anaphylaxis, but general bans on peanuts entering the school building did not. The study's authors claimed to have found no difference in the number of times allergic children were injected with epinephrine at schools that allowed peanut compared to peanut-free schools.
But on closer examination, the study has five glaring flaws:
• There is no way to ascertain how well schools enforced their peanut rules, regardless of any reported peanut-free status.
• The researchers didn't tease out the incidence of anaphylaxis comparison for elementary schools—which are arguably the results that matter most.
• Some schools were labeled as peanut-free, but only banned peanuts served by the cafeteria. Of the 45 schools that self-designated as "peanut-free" based on their own policies, 13 had rules that allowed kids to bring their own peanut butter sandwiches from home.
• The authors wanted to study peanut allergen anaphylaxis at peanut-free schools, but included both peanut and tree nut anaphylactic reactions in their data.
• For the purposes of the study, researchers lumped schools that only banned peanut together with schools that banned both peanut and tree nuts. But there is a huge difference between schools that only ban peanut and schools that ban both: in peanut-free schools, the door is left open to the possibility that kids with contraband peanut butter sandwiches, when asked, will say they are made of almond or cashew butter. In a truly peanut and tree nut-free school, there is more vigilance.
And that last point is exactly why elementary schools need to ban both peanut and tree nut to protect lives. In schools that ban only peanut, it is unrealistic to expect school staff to sniff out the difference between a peanut butter sandwich and an almond butter sandwich, so teachers and cafeteria employees have reason to be less diligent. When schools ban only peanut, peanut butter could  continue to come into the school more often than with a total peanut and tree nut ban, and residues can contaminate every door handle, toy, and art supply.
The study's authors do acknowledge the possibility that more peanut and tree nut allergic children intentionally attend schools that have peanut-free policies, and that the staff may be on higher alert to administer epinephrine at suspicious symptoms than schools without peanut policies.
But the study's conclusion, taken out of context from its methods and discussion, will undoubtedly be misinterpreted by the media, peanut industry, and schools that do not want to accommodate this deadly disability.
Their conclusion should have read: "peanut bans don't work if they're not enforced."
That said, the peanut policy study wasn't without its value. The most shocking revelation is its graph that shows the number of epinephrine injections happening at school are increasing 23% every year: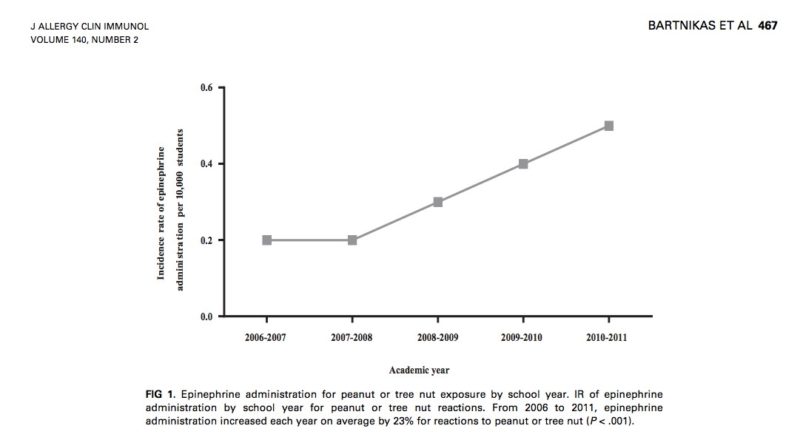 This statistic alone is evidence of the need to protect kids from peanut and tree nut exposure at school.
It's disappointing that allergy parents have been conditioned to accept the idea that peanut and tree nut-free environments inexplicably fail to protect young children—which is especially true in light of a trusted allergy group accepting payments from the peanut industry to embed unfounded statements in society. It's clear that anaphylactic reactions at school are in the midst of a steep incline, and our youngest allergic students need support from their administrators and cooperation from other parents in creating a safe learning environment.
Meet Robyn Charron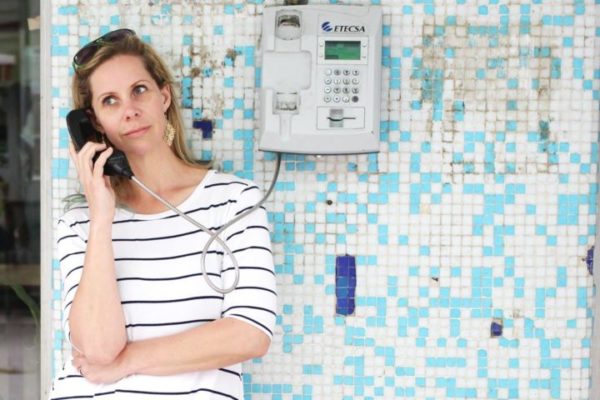 Prior to attending law school, Robyn Charron earned a bachelor of science in biology and worked for two years in laboratories researching genetic disease. When her firstborn suffered a vaccine injury at two months old, her conventional parenting went out the window and she ushered in a world of organic food, immune-boosting supplements, Traditional Chinese Medicine, healing oils and non-toxic living. She currently lives in Denver, where she advocates for allergy awareness and parents' rights to make medical decisions for their children without government intervention.
Stay Informed. . . Stay Healthy!
---

Join the Conversation
your thoughts matter