Many residents of Newark, the largest city in New Jersey, are consuming unsafe levels of lead in their drinking water. The cause of the lead in the drinking water is related to two major factors; Newark water department's corrosion-control treatment is no longer working effectively in some areas, and the service lines — the pipes that connect residents' homes to the city's water lines — are old and leach lead into the drinking water.
Environmental Group Sues the City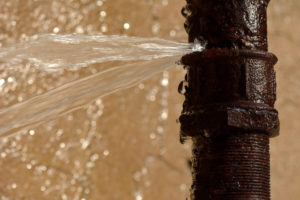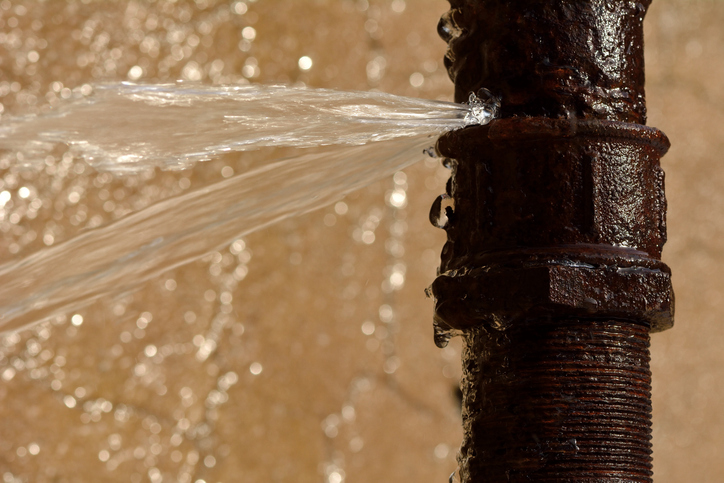 In October 2018, Newark officials acknowledged the issue and announced their plan to reduce lead levels in the drinking water. A lawsuit filed by the Natural Resources Defense Council (NRDC), one of the environmental groups suing the city, suggests that Newark Official's awareness of the problem significantly predated October 2018.
Not in dispute is that there is no safe level of lead exposure and pregnant women and children are most at risk for long-term lead related compromises. Children under the age of 18 make up almost 25% of the population of Newark, NJ. For many Newark residents, the rates of lead in their water is at very significant levels.
The federal Environmental Protection Agency (EPA) limit of lead allowed in water is 15 parts per billion. In Newark, lead levels were found in some places to be nearly 3 times this limit.   Lead exposure has been linked with numerous health, learning, and behavioral issues.  Newark is primarily a minority community (48.7% Black, 34.4% Hispanic, and 13% White) with 28.8% of their residents living below the poverty line.
The consequences of exposure to lead in the water to a vulnerable community should create more public outcry and government response but, to date, that response has not been adequate. 
The City of Newark supplies water to a population of approximately 280,000 residents within the City. The City is unique in that the entire portion of service line is owned by the customer or property owner.  It is estimated that, of the approximate 36,000 residential water service accounts in the City's distribution system, there are approximately 15,000 full or partial lead service lines in the system.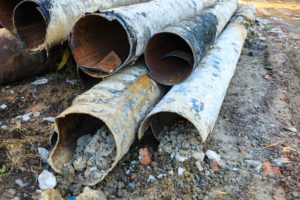 On July 11, 2017, the New Jersey Department of Environmental Protection (NJDEP) sent a letter to the City that outlined a series of actions in response to the Lead Action Level exceedance. The letter required the City to replace, or offer to replace, a minimum of 7% of their residential lead service lines within one year of the exceedance.  City officials in Newark said they learned in October 2018 that lead water contamination wasn't just affecting a dozen homes, but was a "widespread problem," potentially impacting as many as 40,000 residents.
The Coverup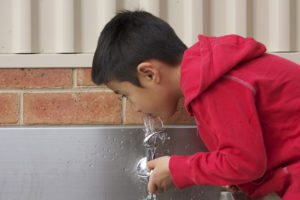 An article from December 2018, demonstrated that officials were warned at least seven months earlier. During those months Newark City Officials insisted, through either negligence or deceitfulness, the water was "absolutely safe to drink," and assured residents that the issue was confined to a small number of homes.  In 2016, state and district officials shut off water fountains at 30 schools in Newark in response to testing that showed elevated levels of lead, further evidence of lead water contamination in Newark prior to October 2018.
Government action during this time was limited to offering free water filters to those residents whose water test results proved that their water lead levels were above the EPA limit and free lead testing for children without private health insurance.
Perceived as insufficient action, two groups sued Newark and New Jersey state officials, charging that their violations of federal law have resulted in dangerous lead levels in Newark's drinking water. The lawsuit, brought by the Newark Education Workers Caucus (NEW Caucus) and the Natural Resources Defense Council (NRDC), will force city and state officials to address repeated, systemic failures to follow federal rules designed to protect the public from dangerous lead exposure.
Current science correlates lead in drinking water with contributing to blood lead levels. Lead exposure in urban environments is also related to past leaded-gasoline emissions. Lead particles bond with soil; soil next to busy roads has been found to have the highest lead concentrations.
Children Are Most at Risk
Older homes, those built before 1978, which are common in Newark, may still contain lead-based paint. These are the environments where Newark children live, play and go to school. Children are especially vulnerable to toxic elements like lead and a growing body of research links lead exposure in young children with numerous complications later in life, including lower intelligence quotient (IQ), hyperactivity, behavioral, and learning issues.
Newark has more children with elevated blood lead levels than any other city in the state, and according to New Jersey's Department of Health, "about 13% of [children with elevated blood lead levels] live in Newark, yet the city comprises only 3.8% of the state's children." In addition to the effect on IQ, studies have demonstrated exposure to lead as a young child, even in small amounts, resulted in changes to the brain visible through MRI screens. Lead exposure reduced gray matter in the parts of the brain correlated with attention, emotional regulation, and impulse control.
Not surprising, lead exposure increases the odds of a child developing Attention Deficit Hyperactivity Disorder, commonly known as ADHD.  Many studies have demonstrated the detrimental impact on attention and impulse control are higher for male children. Exposure to lead is associated with poor emotional control, impulsivity, ADHD, and lower IQ; the profile of a young criminal offender.
Does Lead Increase Violent Crime?
Rick Nevin, a consultant to the U.S. Department of Housing and Urban Development (HUD), concluded that steps taken to reduce childhood lead exposure were a major factor "if not the biggest factor," in preventing people from committing violent crimes in their early 20's.  Nevin is not alone in this theory as evidence grows demonstrating links between lead poisoning, poor school performance, and crime.
Most of the data about lead exposure and children is related to leaded gasoline emissions but the theme is the same; exposure of children to lead results in an increase in crime in the same area 20 years later. In 2016, the violent crime rate in Newark was higher than the violent crime rate in New Jersey by 282.42%.
The Official Response Has Been … Slow
What action is the city of Newark taking? Officials announced that any resident can request a water test and if lead levels exceeded the federal threshold, they would be given a water filter. In 2018, the city expanded the plan to help residents replace lead pipes connecting the city's water main to residential plumbing systems at a cost of no greater than $1000 to the homeowner.  According to the 2017 census data, 47.2% of households in Newark speak a language other than English in their home and 28.8% live below the poverty line.
When asked in late 2018 by the New York Times, Newark officials declined to say how many water tests had been requested or performed since the announcement. While the State of New Jersey does put aside approximately $10 million a year from the tax on the sale of paint to remediate lead exposure, the money isn't going to Newark. According to the Asbury Park Press, the New Jersey government has diverted more than $50 million away from the lead health fund so routine state bills and salaries could be paid.
How Can Residents Protect Themselves?
Individual Newark residents will need to take steps to reduce their own lead exposure:
use cold water for cooking and preparing baby formula
use bottled water or a water filter
maintain and replace a filter device in accordance with the manufacturer instructions
get your child's blood lead level tested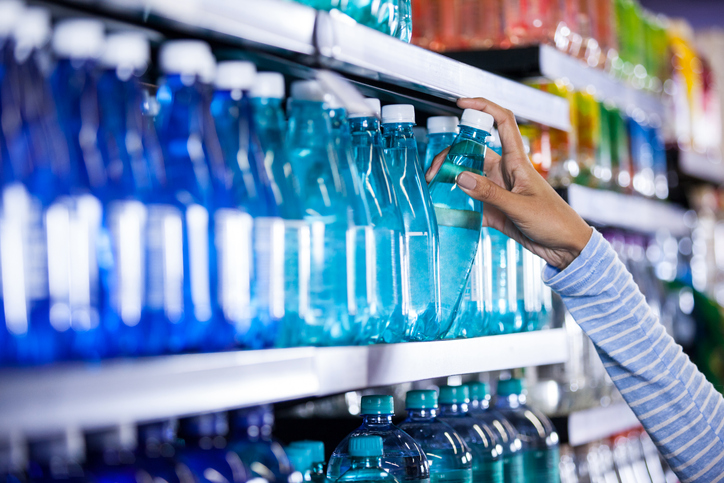 To arrange for a blood test for yourself or your child, contact your doctor or local health care provider or contact the Newark Department of Health & Community Wellness at 1-800-734-7083
The effect of lead exposure on a child is serious and permanent. In a low-income area like Newark, many children already have the odds of success stacked against them.
A study of children of the highest and lowest socioeconomic backgrounds were separated on average by 6 IQ points at the age of 2 years, unrelated to lead exposure. By the age of 16, the IQ gap had almost tripled.
A commitment to reducing lead exposure to children in our inner cities through providing clean air, soil, and water is a minimal first step in leveling those odds. Newark's Mayor, Ras J. Baraka, said the only way to correct the problem is by replacing the lead service lines in Newark with an estimated cost around $70 million.
Investing in the Future
Given the numerous studies linking lead and crime rates, remediating the lead issue now is an investment in the future. The damage caused by exposing children to lead costs tax payers in the form of healthcare costs, special education, law enforcement and future incarceration.
Justice Reinvestment is a concept that identifies key influences of state incarceration rates and develops practical solutions to reduce or altogether eliminate those influences. At its core, the approach is committed to shifting government dollars from the unproductive use of mass incarceration to more effective and proactive investments, perhaps, in the case of Newark lead remediation.
Though Newark, NJ is one of many urban cities to face water contamination, they can be one of the first to see the crisis as an opportunity to invest in their future.