The Oconee Enterprise, November, 25 2015:
Dr. David Lewis
In my book, "Science for Sale," I document in graphic detail how federal agencies are corrupting science by funding universities with massive amounts of federal assistance to support certain government policies and industry practices. These assistance agreements, in my opinion, violate the Federal Grants and Cooperative Agreement Act of 1977. Much of the funding goes toward suppressing research by scientists whose results raise public concerns over government policies. This corruption threatens our national security.
Immediately after Osama Bin Laden's organization carried out the attacks in Manhattan and Washington, D.C., on 9/11, the U.S. EPA and other federal agencies put together short lists of their best scientists to deal with such attacks. EPA included me on its short list of scientists to be contacted if we're ever attacked with biological or chemical weapons.
Dr. Lewis' article posted in The Oconee Enterprise – Click to enlarge
When the EPA research lab in Athens was asked to contribute its ides, I urged EPA headquarters to focus on the potential for combining certain common chemicals and microorganisms to create hybrid weapons of mass destruction. I also pointed out loopholes in EPA's program for applying treated sewage sludges to land, which make the U.S. vulnerable to chemical and biological attacks.
Six months later, U.S. News & World Report reported that U.S. intelligence organizations discovered terrorists in Iraq were developing weapons of mass destruction based on mixtures of biological and chemical agents. My laboratory director resubmitted by proposal, and called the director of EPA's Center for Homeland Security Research to make sure he received it.
Instead of funding my proposal, EPA headquarters terminated me for questioning EPA's sewage sludge policies in articles I published in Nature. Citing homeland security concerns, EPA stopped releasing information about sewage sludge land application sites linked to outbreaks of infectious diseases and adverse chemical effects. It apparently recognizes the potential threat.
In my articles, I avoided mentioning the potential for sewage sludge with certain constituents to be weaponized. Nevertheless, I was contacted by a scientist working in Syria who was interested in my research. Suspecting that he may have connections with a terrorist organization, I passed the communication and a short overview on to Congressman Charlie Norwood to give to Homeland Security.
Norwood felt that it warranted President Bush's personal attention. After meeting with me at Reynolds Plantation, he handed it to Congress Tom Delay to give to President Bush as Delay boarded a private jet out of Augusta to meet with the President.
Scientific integrity is key to national security; and the manipulation of science to support government policies is undermining both.
In his farewell speech, President Dwight D. Eisenhower warned about the toll that the federal government's increasing role in funding universities will take on scientific integrity. He eloquently stated" "The prospect of domination of the nation's scholars by Federal employment, project allocations, and the power of money is ever present and is gravely to be regarded."

Join the Conversation
your thoughts matter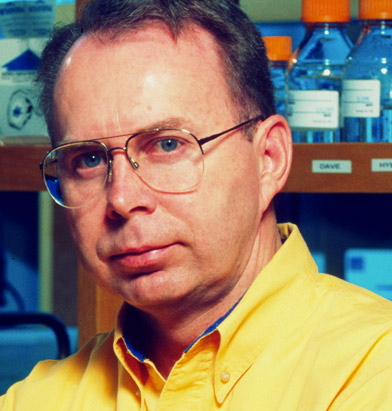 David Lewis, Ph.D.
Former U.S. EPA Research Microbiologist
David Lewis is an internationally recognized research microbiologist whose work on public health and environmental issues, as a senior-level Research Microbiologist in EPA's Office of Research & Development and member of the Graduate Faculty of the University of Georgia, has been reported in numerous news articles and documentaries from TIME magazine and Reader's Digest to National Geographic.