April 11, 2016
In a country where almost 70% of its population is considered overweight or obese, it seems highly improbable that hunger would also be a prevalent concern. How can a nation full of over-consuming citizens simultaneously suffer from hunger? The answer is simple: we are a nation starved of nutrition, not of calories.


An individual's quality of life is directly impacted by a healthy, well balanced diet, however, knowledge of what that entails or how to obtain one is limited for so many. Availability of educational resources relating to nutrition is particularly scarce among the lower socioeconomic sector of Americans. Unsurprisingly, that same class contributes the most to the obesity rate in this country.
Failure to make healthy food choices leads to poor overall health. Notably, the focus of campaigns addressing childhood hunger includes adding calories to ensure that kids don't go to bed feeling hungry. This population, however, might be better served by educating families on the importance of prioritizing quality over quantity when it comes to what they eat. Over the last decade, the number of 'hungry' Americans remained stagnant. The efficiency and usage of government assistance programs have significantly expanded, but hunger still exists. In fact, it hasn't budged.

There are over 300 subsidies that are available to food-insecure Americans, each offering a range of benefits.
Here is a closer look at the three most predominately used programs:
SNAP (Supplemental Nutrition Assistance Program) SNAP is the program formerly known as "food stamps," where an EBT (Electronic Benefit Transfer) card is issued and used like a debit card to purchase groceries. Money is deposited into an account once a month and is strictly limited to purchasing food items only. SNAP is the largest program in the domestic hunger safety net. The FNS (Food and Nutrition Service) works with state agencies, nutrition educators and community organizations to ensure that those eligible for assistance can make informed decisions and access benefits.
WIC (Women Infants Children) WIC is a program that improves the health of pregnant women, new mothers and their children up to age 5. They provide nutrition education, breastfeeding support, health screening, doctor referrals and access to a variety of nutritious foods. Some states use the EBT system, but most provide vouchers that can be used for designated goods at authorized locations. WIC is the third most commonly used assistant program in the U.S.
School Meal Programs The National School Lunch Program is the most widely known and utilized assistance program for children between the ages 6-18. School districts and independent schools that participate in the lunch program must serve lunches that meet federal requirements, following the "Latest Dietary Guidelines for Americans." Unlike SNAP and WIC, no formal nutrition education for children is currently mandated by the USDA. Local education agencies (LEA's) are required to implement local wellness policies, assessments, and updates that are later assessed by state agencies.

While all of these assistance programs have substantial outreach, the fact that there are still 48 million food insecure Americans is concerning. One major argument that frequently surfaces is the issue of transportation. Low income neighborhoods habitually lack full service grocery stores. Often times convenience and liquor stores become the only option for nourishment, neither of which offer healthy, sustainable items. In actuality, such locations actually embody the antithesis of a healthy, thriving nation.

Thankfully, local community members, farmers, and entrepreneurs have responded by providing their own means of assistance, by offering both affordable and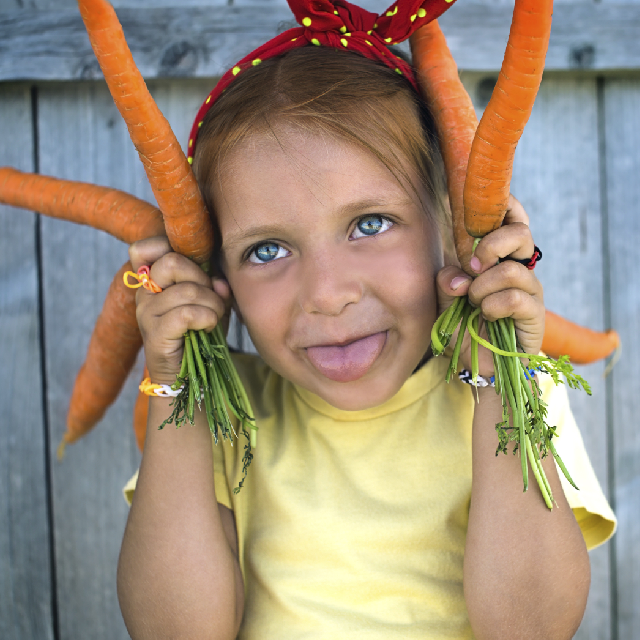 sustainable goods. Each program offers delivery opportunities for those without access to transportation. In addition, many accept EBT cards as a form of payment.
Local Support:
Farmer's market: is a food market where local farmers sell fruit, vegetables, meat, cheese, and bakery products directly to consumers.
Food co-op: is a food distribution outlet organized as a cooperative. They are usually consumers' cooperatives where the decisions regarding the production and distribution of its food are chosen by its members.
CSA (community supported agriculture): is a way for consumers to buy local, seasonal produce directly from a farmer in their community. It is basically a farm share. A farmer offers a certain number of "shares" to the public.
Due to the support of these local options, the outreach of government assistance programs continues to expand through a myriad of outlets. However, these small enterprises can only reach so far on the community level without large-scale initiatives. The government is both capable of and responsible for implementing improvements in the infrastructure of its existing interventions, beyond its subsidies, to include healthy options for those who need it most.
Many doubt that a government that has already accrued over $13 trillion in debt can, or even should, expand its assistance programs to include healthier items when most average income Americans cannot even afford the luxury of fresh, sustainable foods. Undoubtedly, further financial, occupational, and emotional energy would be necessary to make these healthy choices available to everyone, regardless of their socioeconomic status. Taking the right course of action is critical, but understanding how we got here is the first step to solving the issue.
One undeniable truth is that for most Americans, meeting day to day needs requires a 'work to live' approach that is contributing the downfall of nutrition as we used to know it. Two household incomes are so frequently required to meet family expenses that the idea of food preparation within the home has been all but abandoned. Families don't have time to learn about food, teach their children about food, or cook their own food, much less grow it themselves. Food manufacturers have replaced the roles of our farmers, our teachers and our caretakers.
Cheap, fast and easy nourishment is the American means to an unforeseeable end. As chronic illness continues to skyrocket, this country finds itself at a breaking point. For the first time in history, a generation is in worse health than the previous one. The U.S. ranks below almost every other developed nation in infant mortality. A child born in America is less likely to make it to their first birthday than one born in Slovakia, Belarus or Cuba. Women have the highest risk of dying in childbirth in the U.S. than any other developed country. Heart disease is at an all-time high. Nutrition is not the only solution to these problems, but it is impossible to solve health issues with-out first addressing this very basic necessity.
Breaking this cycle of hunger and illness requires a paradigm shift in thinking. The only way to get there is through more education. When people understand the direct connection between what they eat and their health outcomes, they will be capable of making better choices.
Stay Informed. . . Stay Healthy!
---

Join the Conversation
your thoughts matter
References:
(FRAC) http://frac.org/pdf/plan-to-end-hunger-in-america.pdf
(INH) http://www.institutefornaturalhealing.com/2011/04/the-economics-of-obesity-why-are-poor-people-fat/
(CATO) http://object.cato.org/sites/cato.org/files/pubs/pdf/tbb_56.pdf
(USDA.SNAP) http://www.fns.usda.gov/snap/supplemental-nutrition-assistance-program-snap
(NWICA) https://www.nwica.org/overview-and-history
(FNS.USDA/NSLP) http://www.fns.usda.gov/sites/default/files/NSLPFactSheet.pdf
(US DEBT) http://www.usdebtclock.org/
http://www.theatlantic.com/health/archive/2013/01/new-health-rankings-of-17-nations-us-is-dead-last/267045/