The Oconee Enterprise, March 2, 2017:
Dr. David Lewis
Indigenous peoples of Canada south of the Arctic refer to themselves as First Nations. Last week, First Nation leaders held a scientific forum at Thompson River University in Kamloops, British Columbia to address problems with land application of treated sewage sludges, a.k.a. biosolids. Assistant Deputy Minister of Environment Mark Zacharias assured everyone that the foul-smelling material has no adverse health or environmental effects. "This is not about science," he said. "It's about quality of life."
Scientists supporting the Ministry's position presented data indicating that biosolids do not contaminate groundwater, harm forests, or have any adverse ecological effects. During a panel discussion, I explained that the U.S. EPA terminated me for documenting adverse health effects associated with biosolids, and that Congress had held two hearings into retaliations against scientists who question EPA's policies on biosolids.
Dr. Lewis' article posted in The Oconee Enterprise – Click to enlarge
"I'd like to know what you think about EPA scientists not being allowed to publish information about adverse effects of biosolids," I said. One of them spoke up, agreeing that suppression of science is unacceptable. He also concurred when I pointed out that scientists who selectively publish data supporting their conclusions are guilty of scientific misconduct, and are forced to retract their work. But, when I suggested that this standard should be applied to government agencies that prohibit their scientists from publishing unsupportive data, he just shrugged his shoulders. One of the chiefs commented, "This goes to the core of our concerns. Whose science do we believe?"
In my technical presentation, I illustrated the results of chemical analyses of environmental samples that a chemical engineer and I collected at an old textile mill site in Greensboro, Georgia. Under EPA's brownfields redevelopment program, EPA had approved a developer's plan to remove topsoil contaminated with toxic chemicals and redevelop the site for government-subsidized housing.
After remodeling the textile mill into an apartment building, the developer declared the site to be decontaminated and began renting apartments. Our samples, however, revealed that surface soils in the children's playground area were still highly contaminated with benzo-a-pyrene and other cancer-causing chemicals associated with the previous textile mill operations. Sediments in a nearby creek where neighborhood children play were also highly contaminated. To comply with EPA and state regulations, the developer had contaminated soil removed from the playground and buried in a landfill lined with plastic to prevent groundwater contamination.
EPA regulates brownfields redevelopment sites based on environmental studies published by the scientific community at large. Its sewage sludge regulation, however, allows the same pollutants at far higher concentrations to exist in soils amended with biosolids on farms, school playgrounds and other public and private lands. It's based on academic studies funded to support the sludge regulation, while EPA prevents its own scientists from publishing any evidence of adverse effects.
The opinions expressed are those of David Lewis, Research Director for the Focus for Health Foundation in Watchung, NJ (focusautism.wpengine.com/davidlewis), author of Science for Sale (Skyhorse Publishing, NY) and CEO of Saxon Road Church Inc. in Watkinsville, Georgia.

Join the Conversation
your thoughts matter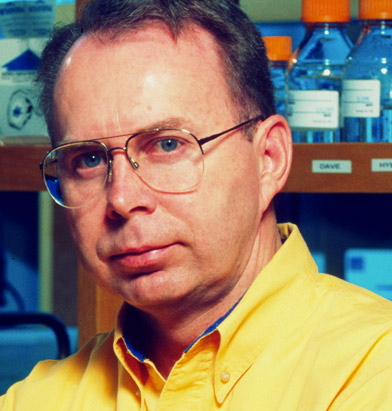 David Lewis, Ph.D.
Former U.S. EPA Research Microbiologist
David Lewis is an internationally recognized research microbiologist whose work on public health and environmental issues, as a senior-level Research Microbiologist in EPA's Office of Research & Development and member of the Graduate Faculty of the University of Georgia, has been reported in numerous news articles and documentaries from TIME magazine and Reader's Digest to National Geographic.