Lawyer, Consultant for Focus for Health Foundation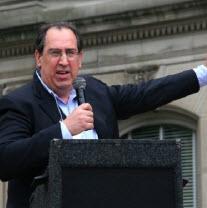 Bob became an attorney in 1979 after graduating from George Washington University Law School, Washington, District of Columbia. Since that time he has gained significant knowledge, experience and success in and out of court. Based in Manhattan, he represents adults and children throughout New York City. His goal is to vigorously defend the rights and interests of his clients while navigating them through their injury claim or criminal case.
In 1989, Bob founded the Law Office of Robert J. Krakow, P.C., with an initial focus on civil and criminal trial cases. Since then, his practice has expanded to include serious personal injury and wrongful death cases, medical malpractice, including birth injury, exposure to environmental toxins and vaccine injury. He is also able to handle cases involving allegations of the medical or educational neglect of children.
Since becoming a lawyer in 1979, he has handled essentially every type of civil and criminal matter in all federal and state courts. This includes approximately 100 jury trials, arbitrations and other contested cases.
Bob has a particular interest and successful track record with personal injury and medical malpractice cases, particularly involving vaccine injuries, birth injuries and children with disabilities. In his practice he has represented numerous children and adults in the Vaccine Injury Compensation Program before the United States Court of Federal Claims. Bob is a nationally recognized author, speaker and expert in this unique legal area.
Fighting for the rights of individuals since 1979
Featured article:
The Vaccine Compensation Court

In the United States, if a person is harmed by a product, they have the right to seek compensation through the judicial system. This is not the case for those injured by vaccines.
---
To learn more about Robert Krakow visit his attorney profile at krakowlaw.com