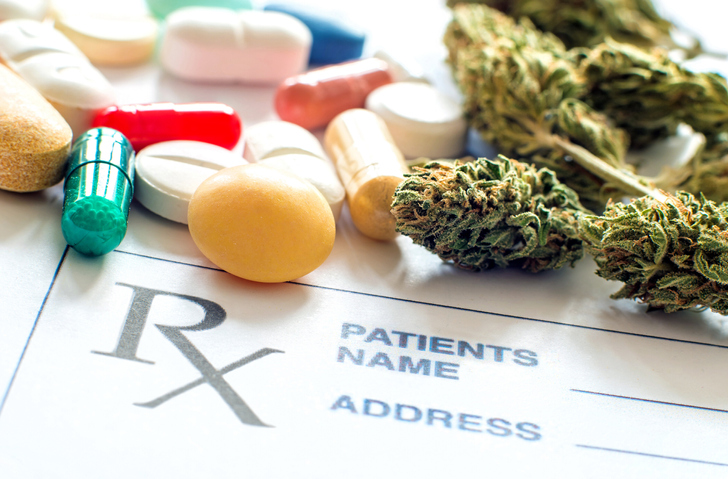 Legislation proposing medical marijuana as a treatment for opioid addiction in NJ has now become law. Prior authorization for medication-assisted treatment (MAT) for opioid use disorder, previously required by Medicaid, will also end in April, thanks to NJ Governor Phil Murphy. While some view MAT as a substituting one drug for another, some addicts, as well as families of loved ones killed by overdose, would argue differently. And the science supports them.
Drug overdose deaths continue to rise in NJ, despite laws passed by former Governor Christie which limits prescriptions for opioids to a 5-day supply. But as prescriptions have declined, fentanyl, which is often mixed with heroin, has produced a massive rise in drug deaths in New Jersey. Since 2015, nearly 10,000 have died, including Nicholas, a 24-year old, vibrant young man, whose heroin was laced with fentanyl — just over the lethal dose.
The shrieking cries of a mother pounding on her 24-yr-old son's chest wasn't enough to restart his heart after he collapsed in his own bedroom, the result of a heroin overdose. Upon their arrival, the paramedics began CPR. For forty-five minutes, while his mother and grandparents stood watching in horror, they continued their resuscitation effort until a faint heart beat prompted the race to the local ER. To no avail, Nicholas, a successful young college student would be pronounced brain-dead 36-hours later, and his organs harvested for donation.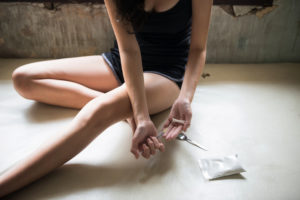 Everyday 130 people die in the US from opioid overdoses. According to the National Institute on Drug Abuse, nearly half of young people injecting heroin reportedly abused prescription drugs prior to using heroin. Opioids, a class of drugs including the prescription pain relievers oxycodone, hydrocodone, codeine, morphine, and fentanyl, are regularly prescribed by physicians, to the tune of 4,179, 225 prescriptions filled in 2018-in NJ alone.
These prescription drugs are being fingered as the gateway drugs to heroin. With easy access to prescriptions for pain, these highly addictive drugs lead patients to seek street drugs when their prescriptions are no longer refilled by their physicians.
"In 2013, fentanyl and other synthetic analogues of it were involved in just 3.5% of New Jersey drug deaths. In 2017, it played a role in the death of nearly 1,400 people, or about 50% of the state's death toll."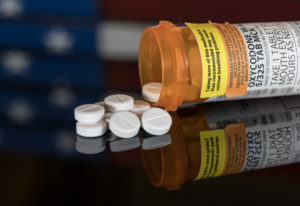 While the national focus is on opioid addiction and its social, economic and public health effects, other prescription medications used to potentiate the "opioid high," present as opportunities for prescription drug abuse as well. More recently, the drug Gabapentin, typically used to treat epilepsy and nerve pain caused by shingles, has NJ pharmaceutical regulators proposing to closely monitor prescriptions for this nonaddictive drug, often misused to enhance the effects of opioids.
One study found that one in five patients who are using opioid pain medications and being monitored for compliance or illicit drug use tested positive for gabapentin even though they did not have a prescription for the drug.
Medication-Assisted Treatment
Medication-assisted treatment (MAT) to reduce opioid dependence includes a multifaceted approach which includes medications, education, drug counseling, and outside support systems. The medications used to treat opioid addiction may be controversial in that they too can cause addiction, however, the medications allow for the patient to stabilize, reducing cravings and withdrawal, while they receive counseling and support on the behavioral aspects of addiction.
Medication-assisted treatment for opioid addiction is only a piece of total treatment plan, like other chronic illnesses require medication and behavioral changes for optimal results.
Methadone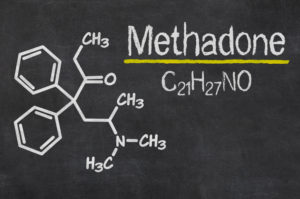 Methadone is an opioid agonist which acts on the opioid receptors of the brain, similar to an opioid but without the euphoria. When taken as prescribed, Methadone can be a safe and effective treatment for opioid and heroin addiction. Its mechanism of action is to block pain associated with opiate withdrawal and to block the high from heroin and opiates such as oxycodone and hydrocodone.
Suboxone
Suboxone has been called a "blockbuster" medication by the New York Times referring to its successes as safer alternative to methadone. However, it does not come without risks. Suboxone is a combination of two drugs; a partial opioid agonist called buprenorphine- whose job is to deliver small amounts of opioid doses which tricks the brain into believing the opiate is on its way thereby decreasing cravings and withdrawal.
The second drug, naloxone, is a full opioid antagonist whose job is to block the opioid signals from reaching the nervous system. The side effects from naloxone can be serious including; changes in blood pressure/rapid heartbeat/nausea or vomiting/shaking/sweating/shortness of breath/irregular heart rate/seizures.
Suboxone is used to treat opioid addiction by diluting the effects of the opioid as the patient is weaned off the drug as the cravings decrease. It is reported that fewer than 25% of patients who quit cold turkey remain clean after one year because of the power of the opiate addiction. Studies show that slowly removing opiates from the body improves the chance of recovery, and does not actually get the patient "high."
Naloxone
Naloxone is an opioid antagonist designed to rapidly reverse opioid overdose by blocking the effects of other opioids, restoring breathing, and, is now carried by many emergency responders. In many states, members of the community including family members and friends, and even schools, are permitted to carry naloxone.
In fact, in NJ, as of June 2018, high schools are required to carry Naloxone and some pharmacies including some CVS and Walgreens stores offer naloxone without a prescription from a physician. In 2018, there were 3118 suspected drug deaths in NJ. According to The NJCARES website, naloxone was administered 14,827 times between January 1-November 30, 2018.
Medical Marijuana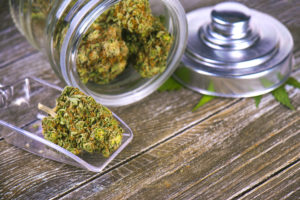 Since the legalization of medical marijuana in some states, many chronic pain sufferers are reporting that using medical marijuana significantly reduced their dependency on pain killers such as OxyContin, Vicodin and other opioids. Scientific literature also supports the use of cannabis in treating chronic pain, neuropathic pain, and other ailments.
Although chronic cannabis use can induce tolerance to the effects of marijuana, the withdrawal symptoms are less severe than opioid withdrawal and likened to the effects of nicotine withdrawal. More importantly, subsequent relapse after periods of abstinence is non-lethal, unlike the common fatal outcomes from relapse after abstinence from opioid or heroin use.
Legislation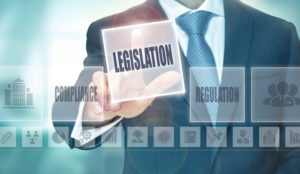 New Jersey and many other states are making strides by adopting bills that provide for MAT and less restrictive access to care. On a federal level, the 21's Century Cures Act, passed in 2016, was reauthorized and puts $500 million a year toward the opioid crisis while also lifting some Medicaid restrictions and offering local and state governments funding for opioid treatment programs.
Although controversies may exist regarding the use of medication assisted treatment, and while not without risk, the reality is, they are a key piece of a comprehensive treatment plan, allowing individuals overcoming addiction some stability, while they do the necessary work to make behavioral changes essential for their recovery.