Here are some suggestions that may help you to keep your baby healthy
Nutrition
Nutritional deficiencies can and do lead to birth defects. 1
Adequate supplies of folic acid have recently been linked to lower incidence of autism. A Journal of the American Medical Association study of more than 85,000 women in Norway found that those who started taking folic acid before getting pregnant were about 40 percent less likely to have a child who developed autism.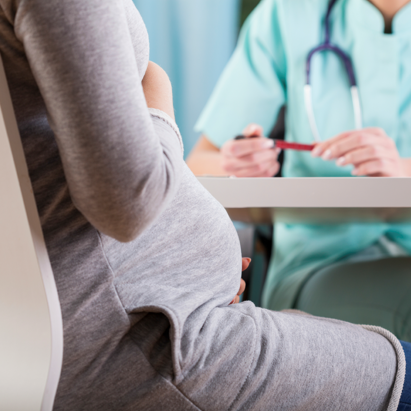 Vitamin D is a necessary building block of glutathione, the 'master antioxidant' that protects cells from damage. There have been randomized controlled trials showing that Vitamin D3 can prevent complications during delivery, low birth weight, and maternal infection. Adequate Vitamin D levels in the mother during pregnancy have been shown to protect both her and the fetus from viral illnesses. Illness during pregnancy has been linked to a higher incidence of autism diagnosis in the child. 2
Women who consumed high levels of linoleic acid (a type of omega-6 fatty acid found in vegetable oils, nuts and seeds) were 34 percent less likely to give birth to a child with autism compared with women who consumed low levels of the nutrient. 3
Medication
Most drugs have not been thoroughly researched for use during pregnancy. In fact, several medications that obtained approval were later found to be harmful to the developing fetus. A study done in April of 2013 linked the use of anti-depressants during pregnancy with increased risk of autism in the child. 4
Many have suggested that avoiding medications for infants and young children whenever possible can reduce autism risk. For example, even something as simple as Children's Tylenol has been shown to deplete body levels of glutathione, a major anti-oxidant, thereby leaving children more vulnerable to brain injury from a virus or from a vaccination. 5
Acetaminophen (Tylenol) taken during pregnancy has also been shown to increase risk of ADHD.
Age
Does having a child later in life increase the risk of autism?
It is normal for parents of any age to worry about the health of their baby, but as expectant parents grow older, this worry often increases.
Some have suggested that autism, or autism spectrum disorder (ASD), might be related to maternal or paternal age at time of conception. The mother's age has been implicated as a contributing factor, with one study stating that children of mothers over 35 have a 30% increased risk for having an autistic child. 5
Another study associated the advancing age of the father for causing ASD, saying that older men are more likely to have autistic children because the number of genetic mutations they pass on increases with age. 6
It is important to note that no specific genetic mutation associated with ASD was ever found during the study.7
There may be an increased risk for older parents to have an autistic child (although this has not been proven). Yet, because autism is not identified as a genetic disorder, it appears the risk can be managed or even eliminated by reducing environmental factors that may contribute to autism.
Various environmental pollutants like metals, BPA, and tobacco smoke in combination with nutritional and social factors can alter genetic expression, inducing neurological developmental deficits and diseases like asthma, cancer, and diabetes. Some of these toxins, like BPA, an endocrine disruptor found in plastics, can have effects over generations. 8

Join the Conversation
your thoughts matter
Resources: