The hormone suppressant drug, leuprolide, has multiple indications for both pediatric and adult populations. Marketed as Lupron and Lupron Depot-PED, this medication acts as a potent inhibitor of gonadotropin secretion to treat disorders such as central precocious puberty, endometriosis, infertility, autism, and has even been used for chemical castration.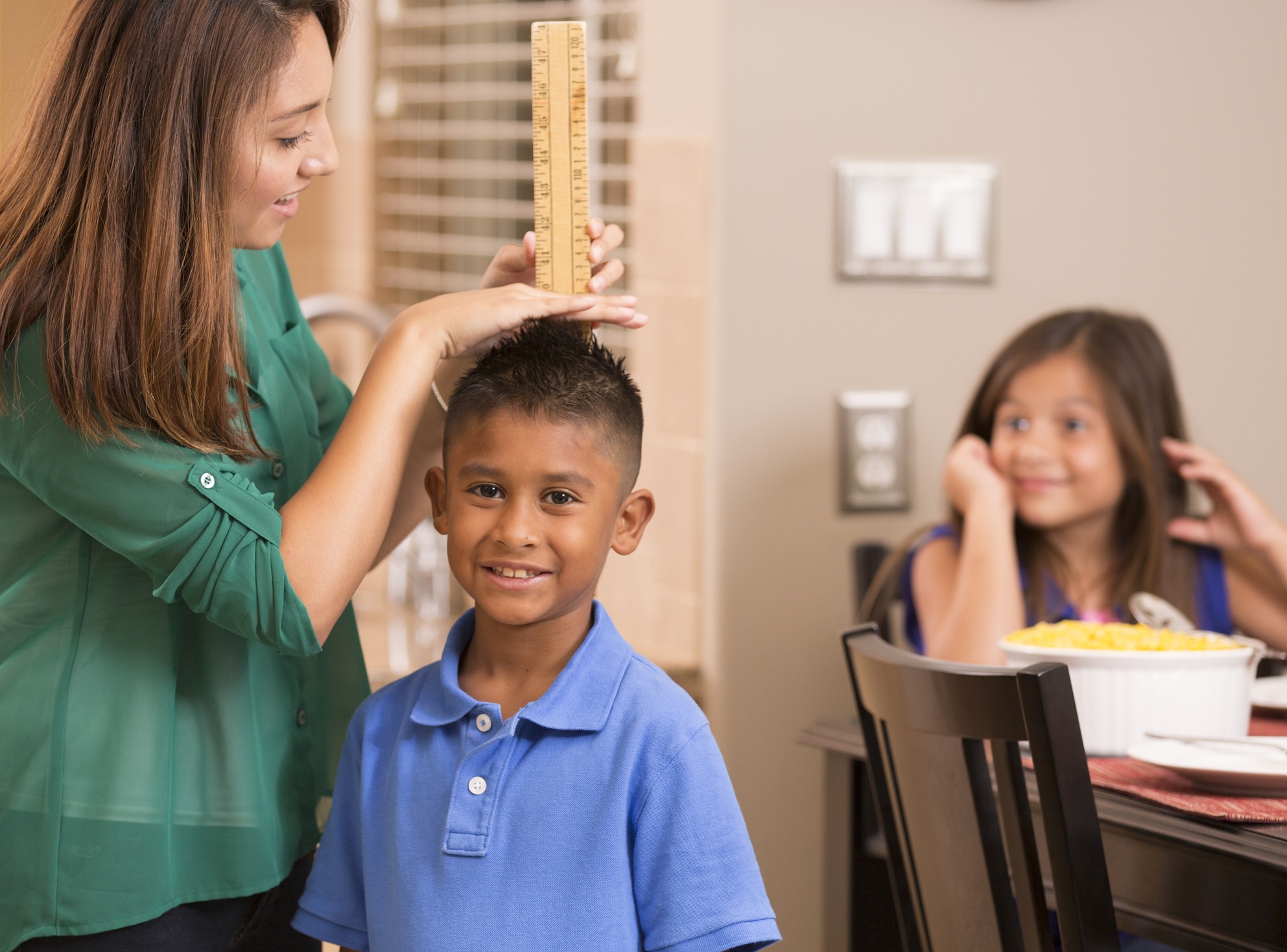 Leuprolide acts by suppressing hormones that cause puberty. Through a complex process, estrogen and testosterone, which are produced in the ovaries and testicles, create the physical changes of puberty. These hormones are produced when the pituitary gland at the base of the brain releases hormones involved in the growth and development of female and male sexual characteristics. Along with the ability to reproduce, puberty causes rapid growth of bones and muscles, as well as changes in body size and shape.
For some children, these changes happen much too soon. In fact, studies show that the average age of puberty has dropped by 2 years in the US. When puberty starts before age 8 for girls and 9 for boys, with no apparent underlying reason, it can be diagnosed as central precocious puberty. Shockingly, children as early as age 2 can start developing bodily changes. Precocious puberty is said to effect 1 in 5000 children, with girls being 10 times more likely to experience it than boys.
While most cases have no known cause, there has been speculation that mercury in vaccines raises testosterone levels, or that hormones injected into the meat we consume could be responsible for early onset of puberty. Genetic mutations can sometimes be the cause, and often a parent or sibling has experienced early onset. There are mixed opinions about race being a risk factor, particularly in African Americans. Some researchers believe that puberty should only be considered early if onset is before age 6 in African American girls. Although studies show a link between obesity and precocious puberty, the reasons for this relationship are still unknown.
Early puberty can cause many physical and emotional problems for children, and may require treatment to prevent problems. Precocious puberty can cause short stature, behavior problems, early sexual activity, and stress. Kids may initially appear tall for their age, however, often end up being shorter in stature as an adult, because growing halts as puberty ends.
Delaying puberty to reduce the risk of stunted growth is often a motivating factor in treating with Lupron, but not without risk. Although puberty is said to resume as normal after medication treatment ceases, side-effects can be severe.
Studies show side-effects from the use of Lupron Depot-PED in children varied in clinical trials based on one month and three month administration intervals. The most common side-effects included injection site reactions and pain, rapid weight gain, and emotional lability. Other post-marketing reports indicate convulsions in patients with and without a history of seizures, epilepsy, cerebrovascular disorders, central nervous system anomalies, or tumors. Adverse events were vast and included gastrointestinal disorders, metabolism and nutrition disorders, and nervous system disorders, to name a few.
A study released in 1993 in the American Journal of Diseases in Children, which looked at the efficacy and safety of Lupron Depot, as well as the reversibility after it has been discontinued, showed that using Lupron Depot is safe and efficacious in the treatment of central precocious puberty in children. The effects showed to be readily reversible after treatment was discontinued and menarche occurred at a normal bone age. However, the study does say that "longer-term studies, including reproductive history, will be needed before the potential effects of treatment on fertility can be assessed."
Parents wishing to ask about a hormone suppressant to treat their child's precocious puberty must consider the benefits and the risks. Consulting with a pediatrician as well as an endocrinologist is essential to help parents decide if this may be the right option for their child.
While the use of Lupron for precocious puberty may seem standard protocol, some researchers have landed in the hot seat for its use as an alternative medical treatment for autism. Based on a theory that mercury in the brain binds to testosterone, by reducing testosterone, toxic mercury levels can be dropped. In their research studies, Dr. Mark Geier and his son David found that mercury raises testosterone and significantly lowers glutathione, one of the body's most important antioxidants. Research by Dr. Jill James shows that individuals with autism frequently have reduced glutathione levels, and, according to the Geiers, is a result of high testosterone blocking the body's ability to produce glutathione. The Geiers believe that mercury tightly binds to testosterone, making it impossible to remove with chelation, therefore, by using the drug Lupron, testosterone levels can be moderated, and mercury can be released from the body. Chelation could then be used to eliminate remaining stores of neurotoxic mercury.
High testosterone is not only linked to precocious puberty, but according to the Epilepsy Foundation, testosterone can influence brain function through excitability of nerve cells and may have an impact on seizures. In autistics, the prevalence of epilepsy is significantly higher than in the general population – reportedly as high as 46% – and frequently develops in adolescents, coinciding with puberty. Likewise, high testosterone has been linked with aggressive behavior, also commonly reported to manifest in autistic individuals during the adolescent years.
The idea of moderating high testosterone levels of individuals with autism would appear to be a reasonable protocol to help reduce mercury levels, and possibly limit seizure activity and the development of some aggressive behaviors.
However, the medical and scientific community has not supported the idea of using leuprolide acetate due to the lack of science based evidence. In fact, the premiere advisory commission at the Institute of Medicine found the Geiers' research to lack merit, and, in 2011, the Maryland Board of Physicians suspended Dr. Mark Geier's medical license for putting children with autism at risk by misdiagnosing "precocious puberty" and prescribing Lupron.
While leuprolide acetate as a treatment for precocious puberty, infertility, and endometriosis has been supported in scientific literature, though not without risk, more research is needed to support its use as an alternative autism treatment.
Reference
Stay Informed. . . Stay Healthy!
---

Join the Conversation
your thoughts matter