"Tobacco use is the leading cause of preventable disease and death in the United States; nearly all tobacco use begins during youth and young adulthood." – CDC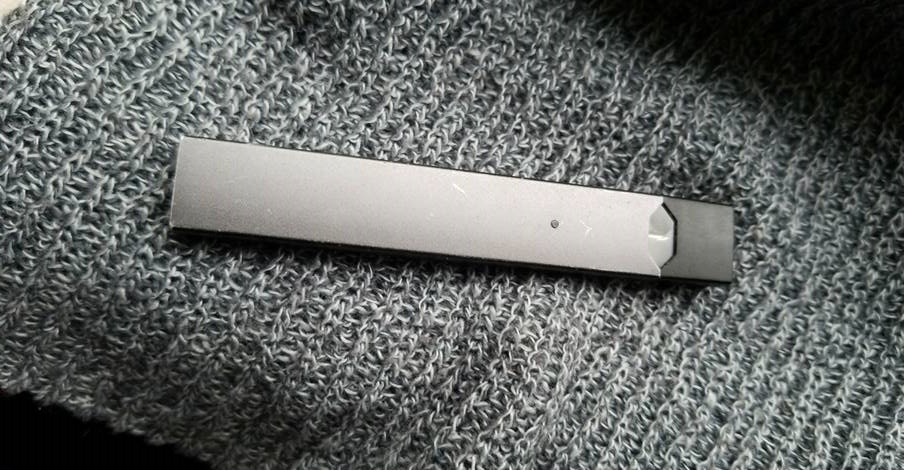 Nicotine consumption, no matter the vehicle, is highly addictive. While there has been a significant decrease in traditional cigarette usage (16.8 percent in 2014, down from 20.9 percent in 2005 per the CDC), trends on vaporizers (vapes) and electronic cigarettes (e-cigarettes) are on the rise, affecting teens and young adults. Though e-cigarette companies claim they market their products to adult smokers as a cessation tool or as a safer alternative to traditional cigarette smoking, the popularity of vaporizers and e-cigarettes has been embraced among teens and young adults, with one particular product making its way into the hands of high schoolers and middle schoolers. There is a dramatically rising trend on vaping that youth are widely taking part in, but that parents are largely unaware of. The JUUL (pronounced jewel) is a brand of e-cigarette that is quickly gaining popularity among youth (the product achieved a 46.8 percent market share last December, exceeding the top market share achieved by Marlboro cigarettes). This rampant epidemic among vaping teens warrants a discussion on the addiction risks.
If you ask a middle schooler if they want to smoke a cigarette, you will most likely hear the growing opinion of youth that "smoking is gross." Young people are aware of the health risks of smoking and associate cigarettes with negative connotations. Enter the world of vaping, however, and you will find an entirely new generation of smokers. Marketed by tobacco companies as the safer alternative to smoking, e-cigarettes were introduced to the U.S. mass market about ten years ago. While e-cigarettes mostly resemble traditional cigarettes (meant to mimic the look and feel of smoking a combustible cigarette), vaporizers come in all shapes and sizes (i.e. fountain pens, USB flash drives, large handheld batteries). Vapes are also commonly called e-cigs, e-hookahs, mods, vape pens, tank systems, and most the recent "JUUL" device.
The JUUL is an interesting device in that it became the most widely popular e-cigarette of choice for young adults and teens alike, practically overnight. Released in 2015, the JUUL looks like a USB flash drive (it can even be charged using a USB port on one's computer), is small enough to conceal in one's fist, and produces an odorless vapor. The fact that JUULs come in a variety of flavors and can be used indoors without attracting attention may be the reason why these sleek and discreet devices have become so popular among youth. The general attitude and acceptance surrounding the JUUL product is unique. Kids don't view the act of using a JUUL as smoking or vaping, but as "JUULing." The word gives the device a less ominous connotation. In looking at what's trending, the allure of the JUUL does not come from youth seeking hits of nicotine, but rather from the stealthy nature of the product. The hashtag "#JUUL" or "#JUULing" is popular on Twitter, with students bragging about firing up their JUUL in the classroom when the teacher's back is turned.
One tweeted "y'all this kid came into my 7th period to get a juul and we all started laughing when he left so the teacher was really confused and we go "that's drug paraphernalia" and he RAN OUT THE DOOR AFTER THE KID".
Another user tweeted, "I DROPPED MY JUUL AND WENT BACK INTO THE CLASS FOR IT AND MY TEACHER HAD IT IN HIS HAND AND WAS LIKE IS THIS A FEMININE PRODUCT"
What is most alarming is that many kids are unaware that each hit they take from a JUUL contains a powerful punch of nicotine. "A 2018 Truth Initiative survey
found
63% of teens and young adults do not understand that the JUUL they use contains nicotine."
And, while some vape companies sell nicotine-free versions of their e-liquid, ALL JUUL vapes contain nicotine. Each replaceable pod contains the same amount of nicotine equivalent to one pack of cigarettes, or 200 puffs, per JUUL's website.

Flavors are also a big draw for kids. Advertised flavors like cool mint, crème brulée, mango, fruit medley, and berry splash are some of the reasons people believe adolescents get lured into trying these products. The FDA has banned most flavored tobacco because of this reason but has not banned flavored vapes.
JUUL Labs is an independent company, not a tobacco company. The Food and Drug Administration (FDA) does not currently regulate e-cigarette products the same way as tobacco. As such, the JUUL brand is creating major disruptions in the tobacco industry. "In the latest four-week period tracked by Nielsen, through Dec. 30, Juul's sales jumped to 46.8 percent U.S. market share from 40 percent on Dec. 2. At that level, Juul has exceeded the top market share (46.2 percent) of Philip Morris USA's Marlboro brand for traditional cigarettes". The JUUL distinguishes itself from other e-cigarettes on the market by providing a product that, "accommodates nicotine levels akin to a cigarette's in order to satisfy smokers switching". They accomplish this by using organic nicotine salts instead of free-base nicotine, per their website. While this may be the answer that addicted smokers have been looking for, more and more teens as well as never-smokers are at risk of becoming addicted.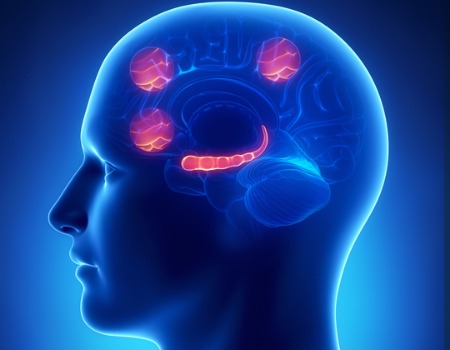 This trend is problematic because adolescents are especially vulnerable to the effects of nicotine. The prefrontal cortex of the brain does not reach full development until the age of 25. Nicotine activates receptors in the brain to release signaling molecules like dopamine. After repeated exposure to nicotine, the still-developing brain cells of teens who smoke or vape can change. More receptors are created to handle the nicotine levels the brain has come to expect. As a result, nicotine users end up seeking hit after hit, and the vicious cycle of addiction begins. In teens, this provokes additional side effects such as bouts of depression, anxiety, and difficulty staying focused. The bottom line is, "Exposing the developing adolescent brain to nicotine 'could lead to a high risk of lifelong addiction'".
The CEO of JUUL released a letter on their website stating that the JUUL was designed with adult smokers in mind. The company's goal is to get existing smokers to switch to JUUL as a less harmful nicotine-delivery product, and the JUUL has not been dubbed as a cessation tool by JUUL representatives. The CEO wants to be clear, "we do not want teens or any other non-smokers to ever use our product".
Although you must be 21 years of age to purchase one (18 in some states), resourceful teens are getting their hands on this product. JUUL possession and usage among high school and middle school students is becoming a major problem for schools, and has been described as an epidemic sweeping across campuses. According to the National Youth Tobacco Surveys, "In 2016, 20.2% of surveyed high school students and 7.2% of middle school students reported current tobacco product use. In 2016, among current tobacco product users, 47.2% of high school students and 42.4% of middle school students used ≥2 tobacco products, and electronic cigarettes (e-cigarettes) were the most commonly used tobacco product among high (11.3%) and middle (4.3%) school students". That's over 2 million youth consuming nicotine. With more and more kids becoming nicotine dependent, the progress against smoking risks complete reversal.
While there is no study on the long-term health effects of e-cigarettes (they just haven't been around long enough), most experts agree that they are at least 80% safer than smoking traditional cigarettes. The ingredients in e-liquids vs tobacco (roughly 6 ingredients in e-liquids compared to 200+ ingredients in tobacco) may speak for itself. The main concern being addressed here is not so much the product, but the targeted users. Parents need to know about this trending phenomenon and their children's risk of addiction. The FDA needs to start closely regulating e-cigarettes in the same fashion that big tobacco companies have been scrutinized over the years. Parents need to work together within their communities and with their school administrators to effectively educate our youth on the harmful effects of nicotine, including the risk of serious addiction.
Stay Informed. . . Stay Healthy!
---

Join the Conversation
your thoughts matter