The Safe and Accurate Food Labeling Act (H.R 1599) is a piece of legislation that passed in the House in July 2015 and is now moving to the Senate. This act is commonly referred to as 'The Dark Act' (aka Deny Americans the Right to Know Act) by the opposition because, despite the confusing title, labeling in this country could lose some safety and accuracy if this legislation passes into law.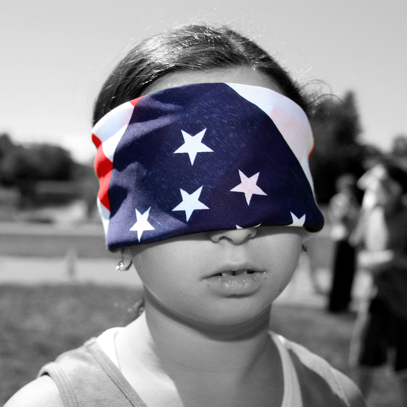 States like Vermont, Connecticut, and Maine have already passed laws that would require any genetically modified or bioengineered food sold within their borders to have a 'GMO' label. Internationally, 64 nations already require the mandatory GMO labeling. The Dark Act, if passed, will trump states' rights to require GMO food labeling.
The proposed legislation requires manufacturers to label GMO products only if they contain altered nutritional properties, allergens, or if there is a compositional difference between the genetically modified food and its comparable food. This bill will not impose mandatory labeling on genetically modified (GMO) food exclusively because it is made with GMO ingredients. Additionally, dairy products derived from animals who have been fed these bioengineered foods may still be labeled as non-GMO.
Major concerns over GMO foods surround the glaring lack of safety testing, specifically allergy testing, as well as the increased amount of pesticides found in GMO food. Glyphosate, the most common herbicide used today, is sprayed on the crops we eat in order to kill the weeds that decrease food production. This chemical has been classified by the World Health Organization as "probably carcinogenic to humans", and according to an article posted in American Agriculturist, genetically modified crops are increasing herbicide use by about 25% annually.
Herbicides can be found in foods even after thorough washing, and the chemicals can also drift into residential areas through air or rainwater. Many of these substances have been detected in the blood of pregnant women and in mother's breast milk. Manufacturers of glyphosate and growers of modified foods defend the practice of using bioengineered seeds that still thrive when sprayed with pesticides because it helps them to produce a larger crop, but long-term adverse effects from this method have not been established. Read more about the effect of pesticides on the body here.
A growing number of cereals, pastas, fruits and vegetables, as well as many other commonly purchased products, have been genetically modified and may contain harmful levels of pesticides. Polls consistently show that Americans want to know exactly which foods have been bioengineered. Most respected scientific institutions, like The New England Journal of Medicine, recommend it. Without accurate labeling of GMO foods, Americans will have increased difficulty determining which foods are truly healthy. The Safe and Accurate Food Labeling Act does not meet its goal of increasing transparency and integrity in labeling.
To take action, please visit Focus for Health Foundation's partner, Alliance for Natural Health to send a letter to your Senators.
GMOs: Genetically Modified Organisms

What are GMOs? And why is everyone so concerned about them?
Click Here to read "The Safe and Accurate Food Labeling Act of 2015"
Stay Informed. . . Stay Healthy!