Tracing Impact Series | FFH highlights their partners' work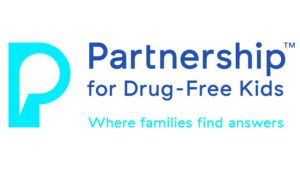 The Parent Support Network (PSN) Partnership for Drug-Free Kids continues to provide a national community support system to give more parents and caregivers the skills, knowledge, and confidence they need to help their children successfully address substance use and abuse by providing:
1. Parent support and education through real-time telephonic help at their Parents Toll-Free Helpline
2. Parent-to-Parent support provided by trained Parent coaches who focus on the dissemination of positive reinforcement techniques grounded in the evidence-based Motivational Interviewing (MI) and Community Reinforcement and Family Training (CRAFT) models and
3. Ongoing support through a variety of mechanisms, including free educational resources and tools.
About the Partnership for Drug-Free Kids
At the Partnership for Drug-Free Kids, we are committed to helping families struggling with their son or daughter's substance use. We empower families with information, support and guidance to get the help their loved one needs and deserves. And we advocate for greater understanding and more effective programs to treat the disease of addiction.
---

Join the Conversation
your thoughts matter