Tracing Impact Series | FFH highlights their partners' work
Focus for Health's 2016 donation to Neno World Vision Alumnae Foundation has gone to support Uchembere Wangwiro /Safe Motherhood implemented in Neno district.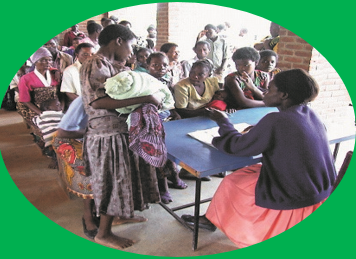 Neno World Vision Alumni Foundation (NEVWAF) is community based non-governmental organization founded by Neno alumnae who are sponsored under Midzemba ADP in Neno district rural Malawi. The organization works in rural Malawi where vulnerable mothers, babies and marginalized people live.
The Save Mothers Save Babies Health Campaign, is community based maternal health care integrated cluster randomized controlled trial (cRCT) designed to reduce neonatal maternal deaths and improve antenatal care among HIV/AIDs pregnant mothers piloted in Neno district. Neno World Vision Alumnae implemented the project with Ministry of Health under Neno district health office and other key stakeholders. The project targets five villages in the area of traditional authority Symon. The project uses community social approaches, which mobilize communities to participate in maternal health care programs such as blood donations and introduction of baby care village (BCV) clinics.
The project will engage Community Health Surveillance (CHAS) in operating baby care village (BCV) clinics by holding home-visits to all newborns born to HIV positive mothers, high-risk postpartum women, and prenatal patients in their homes prior to delivery. All newborns born to HIV positive mothers will also receive follow-up visits from HSAs until either the newborn is definitively diagnosed through DNA PCR testing under the early infant diagnosis program or until the newborn is 18 months and re-tested for HIV antibodies. The parents/guardians will also receive counseling.
The project aims to:
Achieve a 16% reduction in perinatal mortality.
Eliminate new HIV/AIDs infections among babies born to infected mothers.
Reduce neonatal mortality.
Increased adoption of household behaviors that positively affect the health of mothers and newborns.
The project has enrolled 181 vulnerable pregnant mothers and 56 of them have given birth while 126 are still followed in the project. The project has brought a lot of change in increasing access to Antenatal Care among vulnerable pregnant women.
Stay Informed. . . Stay Healthy!
---

Join the Conversation
your thoughts matter