The Oconee Enterprise, August 10, 2017:
Dr. David Lewis
For many years, I have reviewed research articles submitted to Annals of Internal Medicine where editors have rated my reviews in the top 10%. Last week, I paid particular attention to the editors' instructions to comment on the newsworthiness of the studies they're considering for publication. They indicated that it reflects whether the research provides "information that most clinicians don't already know."
In my experience, this and other top-rated science and medical journals, such as Nature and Lancet, put a high premium on newsworthiness. They want to publish only the most impactful discoveries and advances in science and technology. The problem is that less highly rated journals, and many university press offices, resort to hyping insignificant and even flawed research to compete. It's all about bringing in more money to run their organizations and institutions.
Dr. Lewis' article posted in The Oconee Enterprise – Click to enlarge
A case in point is Professor Arie Kruglanski at the University of Maryland. His funding sources include the National Science Foundation, Department for Homeland Security, Department of Defense and the National Institute of Mental Health. He is also supported by The Ford Foundation, a German research foundation, and the Israeli Academy of Science.
Kruglanski's research on people with Asperger's Syndrome, a form of autism, recently gained international attention for linking autism to terrorism. A lecturer in psychology at a university in the UK, for example, commented to the media that Kruglanski's research indicates autistic people are more likely to become 'lone wolf' terrorists. A search of the scientific literature, however, reveals that researchers at other universities, who probably didn't make headlines, have found that autistic people are actually less inclined to commit acts of terrorism.
Hyping science, unfortunately, has become part of the business of promoting universities and scientific journals. On one hand, research findings may fall short of being newsworthy simply because they add nothing new or important to our existing body of knowledge. On the other hand, they may represent a significant advance in some area of science, but just not be of much interest to the general public. Most advances in science fall into the latter category.
As with any business, research universities and scientific journals are under pressure to 'sell' their products. Unfortunately, this often leads to hyping science, which erodes the ethics and credibility of science.
Normally, no academic institution would tolerate labeling women, minorities or handicapped people protected under the Americans with Disabilities Act as having terroristic tendencies. Yet, many within news media organizations and the scientific community tend to accept hyping science as just part of the business of conducting and reporting on scientific research. Examples such as promoting preliminary results suggesting autistic people are inclined to become terrorists, however, cross ethical and moral boundaries. Especially when other studies indicate just the opposite.
David L. Lewis, Ph.D., is the Research Director for the Focus for Health Foundation in Watchung, NJ, and CEO of Saxon Road Church, Inc. in Watkinsville. The opinions expressed are those of the writer.

Join the Conversation
your thoughts matter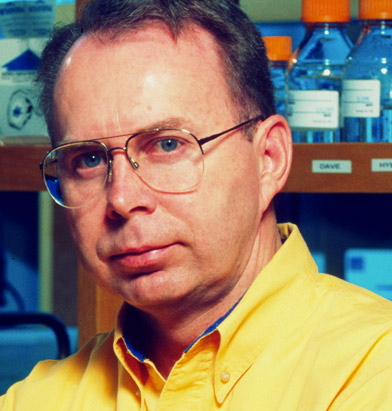 David Lewis, Ph.D.
Former U.S. EPA Research Microbiologist
David Lewis is an internationally recognized research microbiologist whose work on public health and environmental issues, as a senior-level Research Microbiologist in EPA's Office of Research & Development and member of the Graduate Faculty of the University of Georgia, has been reported in numerous news articles and documentaries from TIME magazine and Reader's Digest to National Geographic.