Nov. 19, 2015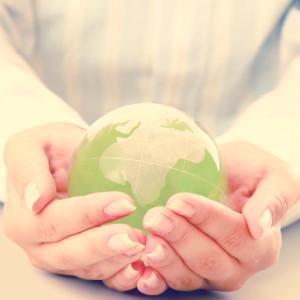 In March 2015, a documentary on vaccine injury aired on Denmark television, sparking renewed concerns about the HPV vaccine. The program featured 47 Danish girls claiming to have suffered debilitating injury after receiving Gardasil, and included emotional stories from girls in Japan and Columbia.
In response, officials in Denmark requested that the European Medicines Agency (EMA) – a union of scientists who function in an advisory role – further investigate the validity of certain frequently reported health problems following HPV vaccination. EMA launched an investigation in July of this year, specifically focusing on two commonly reported post-vaccination conditions: Complex Regional Pain Syndrome (CRPS) and Postural Orthostatic Tachycardic Syndrome (POTS).
On November 5th, 2015, EMA released their results – a review of existing data – and concluded that there was no evidence to support that POTS or CRPS are caused by HPV vaccination. Danish officials, dissatisfied with the study protocol, have designated the equivalent of one million U.S. dollars towards their own study. Other doctors have also questioned the validity of the investigation.
One U.S neurologist, Dr. Svetlana Blitshteyn, stated,
"The conclusion that resulted from the EMA review was not based on any special study designed to address the very question of HPV vaccine and POTS/CRPS association, and therefore, it cannot be considered as valid"
Dr. Karsten Juhl Jørgensen, a senior researcher from Copenhagen, Denmark, commented,
"It is never a good solution to allow people to be their own judges…the actual background material for their recommendations is not made available to the public… it must be based on already published studies and safety reports submitted to EMA. It is not a new primary study."
EMA says evidence supports that HPV vaccination is safe– with over 80 million females having received the shot worldwide – and that the benefit of decreasing death from cancer outweighs any risk involved.
Here in the U.S.
Vaccination against Human Papillomavirus (HPV) has been drawing criticism since the first vaccine was approved in 2006 – sometimes from even the most staunch vaccine supporters. Skeptics don't hesitate to bring up the immunization's 'fast track' to market (application to approval in six months) or the uncharacteristically short period of time developers spent on safety studies prior to that.
Another reason for skepticism, according to a 2008 New York Times article, was "the lightning-fast transition from newly minted vaccine to must-have injection in the U.S and Europe" which represents a "triumph of what…their critics call marketing."
Dr. Diane Harper, one of the principal investigators on clinical trials of the HPV vaccine, has spoken out against Merck's promotional tactics:
"Because Merck was so aggressive, it went too fast," Harper said. "Merck lobbied every opinion leader, women's group, medical society, politician, and went directly to the people – it created a sense of panic that says you have to have this vaccine now".
Advertising abroad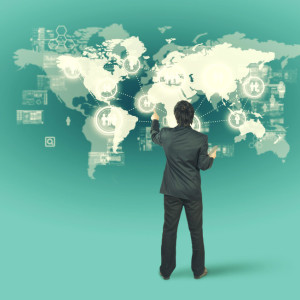 Because direct-to-consumer pharmaceutical ads are prohibited in almost every European country, drug companies had to get creative in their advertising approach overseas. Cervical cancer awareness campaigns, financed by makers of HPV vaccines, flooded media outlets. While the advertisements did not mention the name of any specific vaccine, they did report that vaccination will prevent cervical cancer – a claim that has not yet been proven considering cervical cancer was never measured as an endpoint during clinical trials.
In 2010, France found these advertisements a violation of public health code, and prohibited all such ads. India followed suit, and the United Kingdom also cracked down on marketing intended to convince the population that HPV vaccines were going to protect them from cervical cancer 'for life'.
Japan's decision
Japan didn't just ban advertisements. In 2013, the Japanese Health Ministry stopped recommending the vaccine altogether. The government still has not reinstated the vaccine, and has taken measures to assist those who believe they were injured during the time when the government was promoting the shot.
In 2015, the Japan Medical Association and the Japanese Association of Medical Sciences collaborated to issue new guidelines for doctors caring for girls who develop new medical conditions after vaccination for HPV. These guidelines offer targeted education for physicians, and urge doctors to take the situation seriously. The directive also includes a telephone helpline, as well as a list of facilities specializing in this type of rehabilitation.
International reaction
The refusal of the Japanese Health Ministry to reinstate the HPV vaccine recommendation has had a global effect on how HPV vaccination is viewed.
In April 2015, Center for Strategic and International Studies (CSIS) – a 200+ employee organization – released a report focused on the international challenges related to Japan's decision.
They concluded that the decision of Japanese government to compensate claims of HPV vaccine injuries sparked "erosion of public trust and confidence", and that the media's liberal approach has negatively impacted vaccine promotion there.
"In Japan, the absence of an effective media watchdog and relatively lax libel laws mean that newspapers, news programs, social networks, and victim support groups can freely publish…"
The CSIS report also revealed the uncomfortable reality that, consequently, other countries are beginning to raise questions.
"An emerging group of scientists and medical researchers are joining the anti-HPV vaccine camp…Serious spillover effects persist, both within Japan itself and in other countries where there is active debate over the scientific merits of the vaccine."
Columbia is a perfect example of the fallout. HPV vaccination rates have fallen from 80% to 20% coverage in the wake of numerous accounts of side effects in inoculated girls. The reports of injuries after HPV vaccination from girls in Colombia are strikingly similar to those of girls in Japan.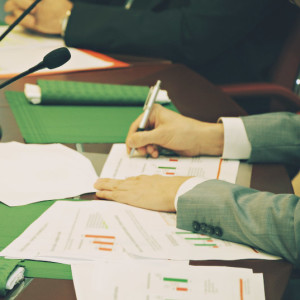 After Japan's Health Ministry made its decision on HPV vaccination, Israel considered suspending their national program as well. The program, which involved vaccinating 52,000 8th grade girls, was postponed following reported cases of girls developing new neurological and reproductive conditions. It was eventually instated, and in March of 2015, Israel began vaccinating boys as well. They have, however, 'updated' their program, giving only two shots in 6 months. Considering that the manufacturer of the HPV vaccine recommends three doses in 6 months, Israel's updated policy may be an effort to reduce adverse events.
Despite heavy campaigning from manufacturers of the vaccine, the Joint Commission on Vaccination and Immunization of the United Kingdom still does not give the shot to boys.
In 2010, India stopped HPV vaccine clinical trials in the country due to reports of frequent serious adverse reactions. In 2013, the Indian government sued an American company for unlawfully conducting clinical trials on illiterate girls in remote villages. Supreme Court hearings there are ongoing. The National Immunization Program in India still does not recommend the vaccine, although it is available, and its use is supported by other advisory committees.
In France, the vaccine has encountered additional challenges. In 2014, a well-known French oncologist started a petition intended to urge governmental agencies to stop school-based vaccination programs. The petition received nearly 400,000 signatures.
The topic of HPV vaccine reactions has become a headline in New Zealand as well. On November 9th, 2015, a 22 minute long video entitled "Cause or Coincidence" ran on a news station, highlighting severe injuries of four girls, as well as the stories of two who had died suddenly and unexpectedly after receiving the shot. In New Zealand, about 50 women die of cervical cancer every year. Over 200,000 girls have been vaccinated, with 478 reports of serious reactions to the HPV vaccine that is intended to prevent those 50 deaths. A New Zealand website funded by the Ministry of Health states the following:
A woman's best protection against developing cervical cancer is having regular cervical smear tests.
The vaccine does not protect against all HPV types; therefore, women who have been immunised must still continue to have smear tests.
Having regular cervical smears can reduce a woman's risk of developing cervical cancer by 90 percent.
Will cancer rates go up when vaccination rates go down?
More than 90% of cervical cancer deaths occur in developing nations, where PAP screening is not easily accessible. According to the National Institutes of Health (NIH), some areas have higher rates of cervical cancer "due in large part to limited access to cervical cancer screening", not because of their access to HPV vaccination.
90% of all HPV cases clear on their own – without treatment- within 2 years. The American Cancer Society says: "…HPV does not completely explain what causes cervical cancer. Most women with HPV don't get cervical cancer, and certain other risk factors, like smoking and HIV infection, influence which women exposed to HPV are more likely to develop cervical cancer."
Dr. Diane Harper said this, after years of working on developing this vaccine:
"If we get the vaccine and continue Pap screening, we will not lower the rate of cervical cancer in the U.S."
The marketed HPV vaccine hasn't proven it can be part of the solution to preventing cervical cancer. Given the questionable safety of the vaccine, advocating and providing availability to Pap screening should continue to be the preferred method for the prevention of cervical cancer.

Join the Conversation
your thoughts matter