The level of immunity to infectious diseases that comes from colostrum and mature breastmilk is not agreed upon by the medical community. Past immunity from a mother, such as immunity to chickenpox or measles, may or may not be passed through breast milk in large quantities, or at all. What is definitely passed through breast milk are biologic agents which support the immune system, such as leukocytes (white blood cells), digestive bacteria, and probiotics.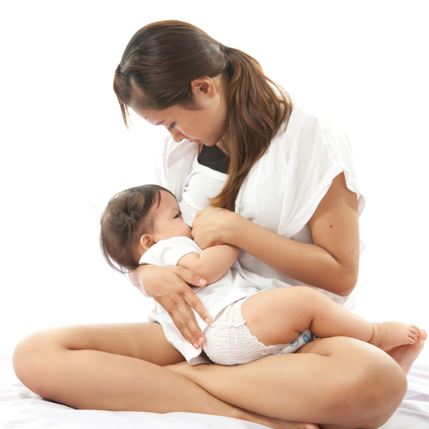 The real question here is, "If I don't vaccinate my infant, or if I choose to delay my baby's vaccines until they are older, are they still safe from infectious disease?"
According to a 2013 study, "evidence demonstrates that antibody titers induced by vaccination are typically lower than titers induced by natural disease."
Higher vaccination rates among mothers can have a negative effect on the immunity that is passed. According to another article published in 2013:
"Children of mothers vaccinated against measles and possibly rubella have lower concentrations of maternal antibodies and lose protection by maternal antibodies at an earlier age than children of mothers in communities that oppose vaccination. This increases the risk of disease transmission in highly vaccinated populations to breastfed infants."
This trend has resulted in a cascading social problem:
Vaccinated mothers are passing less immunity to their infants. This means that the gap between when a baby becomes vulnerable to disease and when the vaccine is recommended is growing. As a result, conversations are beginning that may lead to immunization being recommended at younger ages. Unfortunately, some vaccines, like the measles component of the MMR, are not necessarily safe in infants that young. It is possible that high vaccine compliance rates may cause infants to be at greater risk for harm from the diseases vaccines are meant to protect them against.
This answer is not what many parents are looking for. So, no matter what choice you make in regards to vaccinations, be sure that your choices surrounding vaccination also support a healthy immune system – eating whole, minimally processed foods, getting enough exercise, limiting stress, and getting enough sunshine.
Return to A Parent's Guide to Vaccines

Navigate pediatric immunizations – Inspired by a first time mom
Stay Informed. . . Stay Healthy!
---

Join the Conversation
your thoughts matter
Resources