With flu season rapidly approaching, we are going to start seeing and hearing more and more advertisements to "get your flu shot!" The flu shot is one vaccine that, while hotly debated, is more acceptable to refuse. The yearly flu vaccine conversation is routine and expected – and the arguments are all very familiar.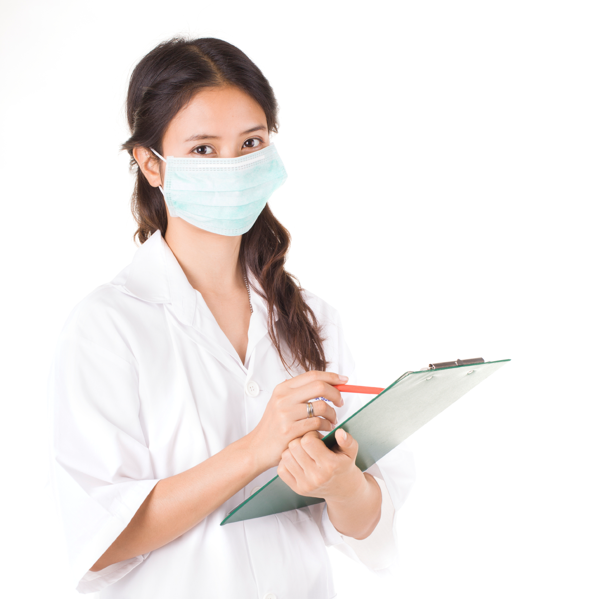 Many people don't want to get the immunization because they say it doesn't work, or because they got sick the last time they had it. Others decide to get it because they were told that it will keep them from giving flu to a loved one, or because their doctor told them they should. The important thing is that you have a choice. No one is telling you that you have to get it . . . unless you are a health care worker. Most states do not require healthcare workers to get the flu vaccine, but a growing number of hospitals and health care facilities are mandating it as a requirement for employment.
The Ethics of Mandated Vaccines for Healthcare Workers
There are four major concepts that all healthcare workers subscribe to: non-maleficence, beneficence, autonomy, and justice.
Non-Maleficence means to "do no harm." It is the duty to protect patient's safety.
Beneficence is similar to non-maleficence, but it means to do good.
Autonomy is the right to make informed health care decisions without undue influence or pressure.
Justice is being allowed or given what is deserved.
Those that support healthcare worker mandates of the flu vaccine argue that it is the ethical duty of healthcare workers to be vaccinated based on the concepts of non-maleficence and beneficence. It is argued that the flu vaccine is the best way to protect immunocompromised patients from getting the disease, therefore, if a healthcare worker refuses the vaccine, they could be causing harm and violating their ethical duty.
Those that argue for healthcare worker rights bring up interesting counter-points. First, if healthcare workers are forced to get the flu shot, they are being denied their own autonomy to make health care decisions. Second, being denied a job because of religious, philosophical, or personal medical concerns with vaccines is unjust.
Which side does the research support?
The answer: It's split.
One analysis which compiled the results of three previous trials found that there was no evidence that vaccinating healthcare workers prevented any flu cases or associated complications in patients living in senior residences.
Another review of the same three trials plus a fourth came to the conclusion that vaccinating healthcare workers did not prevent any flu cases in patients, but it did show a moderate to low impact on decreased mortality from all causes and influenza-like-illnesses.
The notable difference between these two results was that the first analysis counted patients who tested positive for flu, while the second trial included all patients who looked like they had flu or "influenza-like-cases," not just confirmed flu cases.
There are an estimated 200 virus that have "influenza-like" symptoms, and the vaccine only protects against 3-4 strains of the flu. Data from studies that include viral illness not confirmed to be influenza could present inaccurate results.
More, there are major limitations and concerns about the flu shot.
There have been many years when the flu vaccine was mismatched with the circulating flu virus. When this occurs, getting the flu shot it may not work at all. Between 2005 and 2015, the efficacy of the flu shot varied from 10-60 percent.
Mild side effects of the flu shot can include mild soreness, redness, or swelling at the injection site, cough, fever, headache, hoarseness, fatigue, and aches. Symptoms of the flu include: cough, fever and chills, headache, sore throat, fatigue, and body aches.
The CDC also lists the following as "moderate problems" associated with the flu vaccine:
As with any medicine, there is a very remote chance of a vaccine causing a serious injury or death.
Young children who get inactivated flu vaccine and pneumococcal vaccine at the same time may be at increased risk for seizures caused by fever.
Definitive evidence that vaccinating all health care workers actually improves patient's health during flu season is needed before health care workers should be forced to submit to an intervention that has a potential to cause them harm.
The real question is…
Can employers mandate that their employees be vaccinated with the influenza vaccine when the benefits are not universally acknowledged?
Alternatives to mandates:
Multiple studies have shown that implementing campaigns and strategies within hospitals to reach those healthcare workers that have not gotten vaccinated can be successful to boost immunization rates.
Wearing surgical face masks is an effective way to prevent flu.
Not convinced that mandating flu vaccines impose on healthcare workers' rights? Check this out:
Flu shot mandates affect all employees regardless of pregnancy status. Inflammation caused by immunizations poses a special risk to pregnant women. If flu shots were mandated for all healthcare workers this would place these babies at risk. For more information on this please read Maternal Health and Inflammation.
Many flu shots still contain thimerosal, a form of mercury used as a preservative, which is a known neurotoxin.
So, can employers mandate that their employees be vaccinated with the influenza vaccine when the benefits are not universally acknowledged? No. Reasonable doubt about the efficacy and safety of the flu shot in combination with evidence which shows that proper use of surgical face masks can prevent influenza transmission and that educational programs in hospitals geared at healthcare workers have shown successful increase in immunization rates makes it unethical to deny healthcare workers their right to autonomy and justice.
Please share this article to help us stand up for those healthcare workers that work to stand up for us.
---

Join the Conversation
your thoughts matter
Resources Used