Elysia Cook, Vitamin Angels
March 2016 | Originally published on Vitamin Angels
---
Baby Jenny's future was uncertain when our founder, Howard, first met her and her mom in Haiti back in 2010. Take a trip down memory lane with us and see how vitamins changed the course of her life.
I was in Haiti right before the devastating earthquake of 2010. We had taken a puddle jumper down to Las Cayes and then traveled 2 1/2 hours (on one of the bumpiest roads imaginable) to this little town called Baraderes. The children we met there eat just one meal a day, as do the women – even those who are pregnant. They live in tents made from tarps with mud floors; the conditions are horrendous. In this town the Little Sisters of Saint Therese run a clinic, and it's the only medical help available for about forty thousand people in the surrounding villages.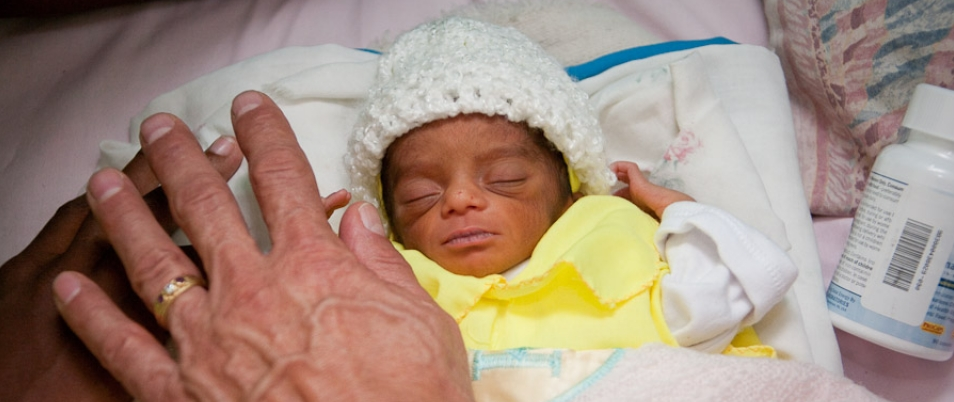 When we arrived, Sister Denise introduced us to Marie Claude and her new baby Jenny, who had just been born four days before. Baby Jenny was premature by about two months, a common occurrence in an area where malnutrition is prevalent, and weighed only about 1 kilo (2.2 pounds). I put my hand next to her head to show how small she was. My thumb was wider than her arms or legs. In any other hospital in the developed world she would have been in an incubator (and probably intubated) but here in Baraderes, she was simply wrapped up in a blanket with a wool cap over her head.
"I put my hand next to her head to show how small she was. My thumb was wider than her arms or legs."
Jenny was vulnerable, like so many of the babies we work with – something as simple as an infection, a childhood illness or even diarrhea could have killed her. We were just starting our prenatal program there, so we got Marie Claude a supply of prenatal and postnatal vitamins so she could take them throughout her lactation.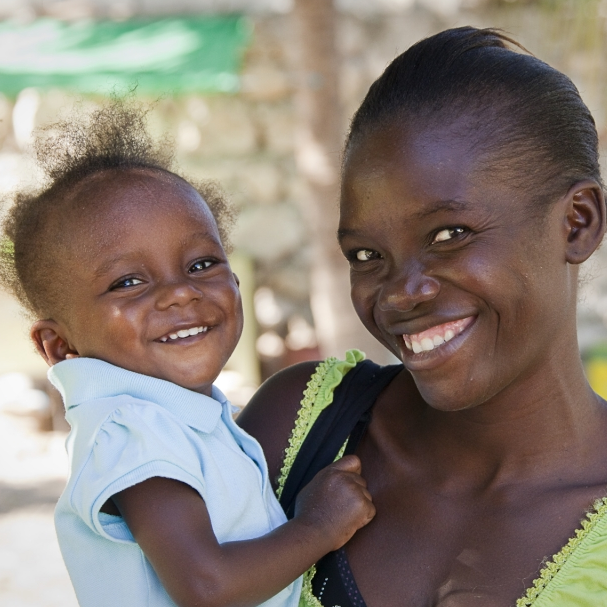 Fast forward to one year and two weeks later, when we returned back to Haiti. We tracked Marie Claude and Jenny down in Port-au-Prince, had Jenny checked out by the nurses we were working with, and provided both Marie Claude and Jenny a year's supply of vitamins. And I was happy to report that the nurses confirmed our hopes: Jenny is a very happy and very healthy young girl!
Meeting and seeing the effects of vitamins on Marie Claude and Jenny made it clear: for these women and children, prenatal vitamins are literally a life saver.
---