Proud to Support Series
Founded in 1986 and formerly known as the Partnership for a Drug-Free America, this nonprofit organization is committed to helping families struggling with their son or daughter's substance use. They empower families with information, support and guidance to get the help their loved one needs and deserves; and advocate for greater understanding and more effective programs to treat the disease of addiction.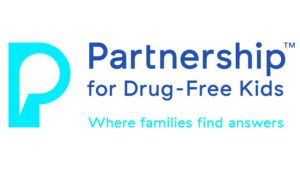 The Partnership offers both online resources and direct service and support to families.
At drugfree.org, parents can find strategies and toolkits to help them address substance use; a comprehensive drug guide that helps families understand the changing drug landscape; and information on the dangers of medicine abuse and the current opioid epidemic.
The Partnership's Toll-Free Helpline, 855-DRUGFREE, is a national service staffed by parent support specialists who help families take effective action and make a plan to help a child struggling with substance use. Additionally, the nonprofit's volunteer parent coaching program offers families the opportunity to gain insight and support from parents who have "been there" with their own children.
The Partnership:
For more information, please visit: Partnership for Drug-Free Kids.