Proud to Support Series
FFH has been a proud partner with Kansas State University Foundation to support the Tanzania Project since 2012.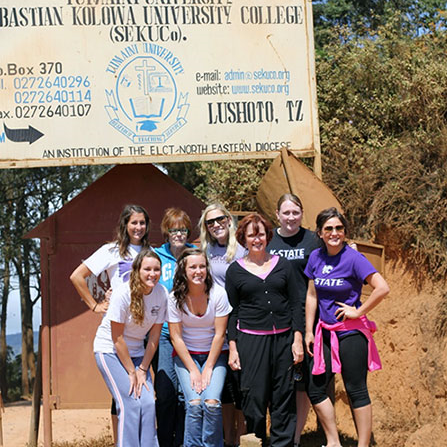 In 2008 Dr. Marilyn Kaff, a special education associate professor from Kansas State University, went on her first trip to Tanzania. Her goal was to help improve special education and teacher training at the Sebastion Kolowa University College. During that time she traveled to a number of villages and small communities where schools were being set up to help youth with severe disabilities including autism. What she discovered there inspired her to give of her time and talents. But her trip was limited, and she knew she needed to come back. Since that time she has returned each year with teams of volunteer students from Kansas State University to help identify autistic children, and then to train the local teachers and parents how to teach them.
Check out the trailer for documentary Humanity Looks Good on Everyone: Outreach for Autism in Africa about the work of Dr. Kaff and her students.
KSU continues to support special education in rural Tanzania

Focus for Health's 2015 donation to KSUF has gone to support Dr. Marilyn Kaff's work with special education in rural Tanzania. This donation supported Dr. Kaff and her Special Education Service Learning Team to. . .
Please visit www.k-state.edu for more information about Dr. Kaff and the source information for this page.
The Focus for Health Foundation is dedicated to ensuring that every individual has access to the information necessary to make optimal health decisions for themselves and their families.